Down South
There is nothing quite as genuinely relaxing and soul cleansing than visiting this part of Cape Town. Not only are the locals friendly and easy-going, but it is also incredibly beautiful everywhere you look. It feels as though you're a hundred miles away from the bustling city life of Cape Town. Life truly does slow down on this corner of the earth. Whether you are visiting with your family, your partner or on your own, we guarantee that your stay in Kommetjie or Noordhoek will leave a footprint on your soul.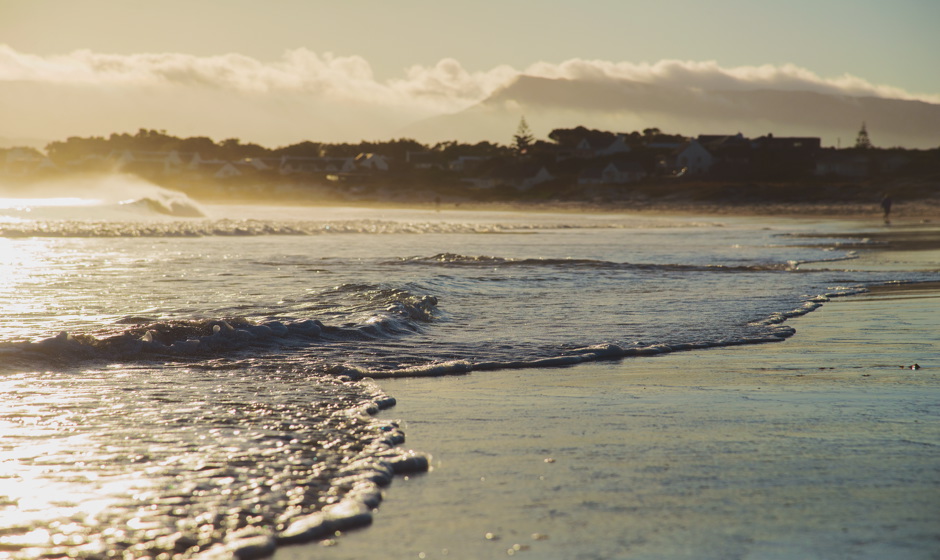 Where To Stay?
We had the privilege of staying at the outstanding 'Last Word Long Beach'. From the moment we walked through the doors we had nothing but exceptional and sincere service as well as breath-taking views of the ocean and surrounding mountains.
The colour schemes and décor throughout are not only modern and stylish but also exude a calming atmosphere. Every part of the boutique hotel perfectly frames and highlights the extraordinary view.
We found everything immaculately clean and the attention to detail, such as the beautiful flower arrangements, the room preparations for the evening and the thoughtfully presented breakfast on the balcony of our suite, is praiseworthy.
Although the boutique hotel is fairly small, we had plenty of privacy in our spacious room. The only sounds to be heard were the waves crashing on the shore. The linen was crisp and white and the bed was incredibly comfortable, ensuring we had a very peaceful night sleep and we woke up feeling incredibly refreshed. To add to your tranquil stay, the room provides you with a spacious bath tub to soak in, and a great sized shower with the perfect water pressure.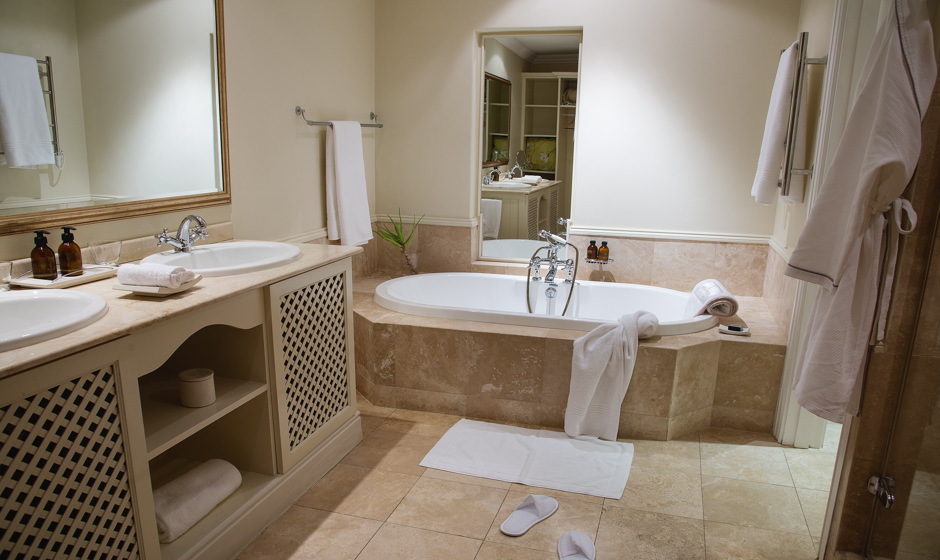 The bathroom products are all from the brand 'Healing Earth' which smell totally delicious! On top of this, the hotel offers an array of spa treatments, from a variety of heavenly massages to reflexology, wraps, hydrotherapy treatments, mani's and pedi's.
While there are a variety of outstanding restaurants in the area, we recommend spending the evening in and ordering the three course dinner on the main balcony overlooking the beach. In summer, you can be spoilt with the traditional South African style of cooking known as a braai. On certain occasions, you will be lucky enough to have the seafood braai, where they catch the crayfish straight from the sea on your doorstep . Enjoy a cocktail on a beautiful sunny afternoon whilst they prepare this braai for you. It truly is an authentic South African experience! If you're in the mood for drinks on the balcony at any hour there is a selection of fine wines and spirits available.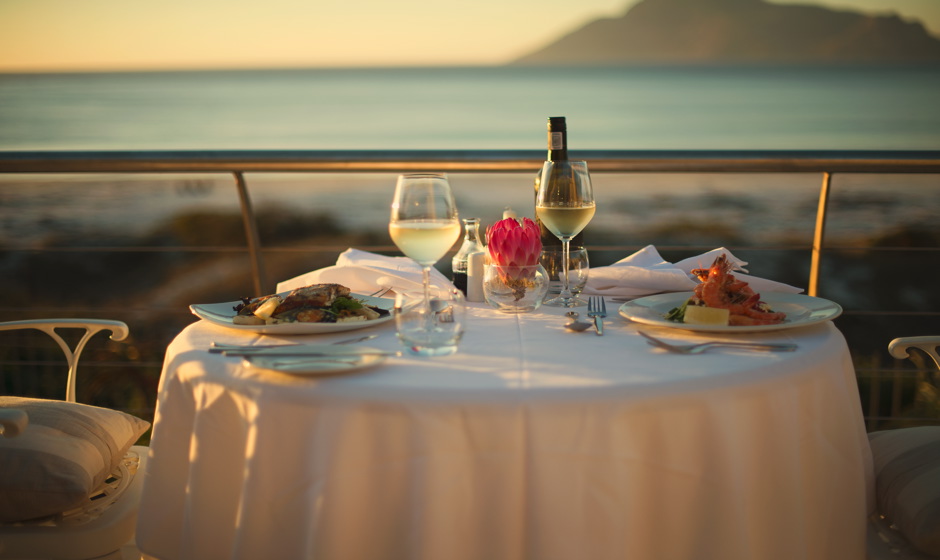 The Last Word Long Beach is located on the beachfront in Kommetjie, footsteps away from the shoreline. It is the perfect holiday destination for families with kids, as there are a large variety of outdoor activities available. It would also make the ideal spot for a romantic getaway.
Things To Do In The Area
Imhoff Farm
Only a five minute drive from The Last Word is Imhoff Farm. Here you will find a selection of restaurants to eat at, numerous activities to engage in and several lovely shops to browse in. There's something for everyone! This is the only spot in Cape Town which provides camel rides, both for kids and adults.
If you would really like to treat yourself to something extra special and change your perspective of Noordhoek beach, we suggest going on a horse ride with Imhoff Equestrian Centre. All levels of riders are welcome on this trip, beginners included, but unfortunately kids under the age of twelve aren't allowed.
For those with a taste for adventure, paintball and lasertag will keep your adrenaline pumping. Paintball is for eleven and up whilst lasertag is for six and up. For the younger kids there is face painting, there is a reptile park and the Higgeldy Piggeldy Animal Farm where you can pet the animals. For the adults, there is a selection of art exhibitions, wine and cheese shops.
Learn to surf
Why not make the most of your beach holiday and discover the feeling of freedom and achievement as you ride out a wave. Kommetjie is one of Cape Town's best surf spots. Learn from the best and get a lesson from a local surfer. Boards and wetsuits can be rented from a surf shop down the road. A fun challenge for the whole family to take part in! A bonus is that you get to work off all those extra holiday calories.
Slangkop Lighthouse
One of only a few lighthouses in the world that still have a manned light-keeper, Slangkop Lighthouse is definitely worth a visit. We suggest taking the scenic route and walking along the beach, thereafter climbing to the top of the lighthouse and enjoying the enchanting view. The lighthouse is open on Mondays to Fridays from 10am to 3pm. This is also a beautiful spot to watch the sunset and enjoy the fresh sea air. There are several hikes to enjoy in this area if you are looking to do more outdoor exploring.
Cape Point Vineyards
Enjoy a fifteen minute scenic drive through to Noordhoek's magnificent Cape Point Vineyards. Here you will not only marvel at the breathtaking view but you will also treat your taste buds to their award winning wines and delectable food. You may delight in wine tasting on their beautiful deck, have a tasty meal in their modern restaurant, or go to their market on a Thursday afternoon.
Cape Point
As it is one of Cape Town's most popular tourist destinations, Cape Point should definitely be on your list of places to see! There are several beautiful spots to visit which are not only scenic but are also of great historical importance. There are numerous hikes and walks to go on, but be aware of the baboons who may be looking for food. Whilst there is a funicular to transport you to the top of the Cape of Good Hope, we recommend you challenge yourself to take the stairs with the exquisite view. Take the scenic route home through Simons Town and sit down for a meal overlooking Boulders Beach.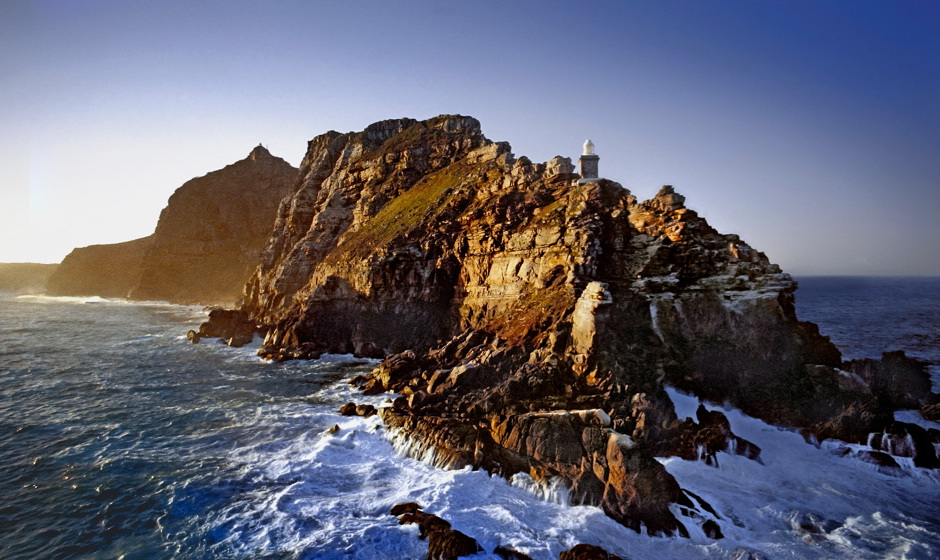 Simons Town
This quirky seaside town has many historical museums and tours to offer, along with fun activities like the Scratch Patch and going to see the penguins at Boulders Beach. Don't miss an opportunity to have a guided tour of one of the oldest submarines, to go on a kayak adventure or go on a boat to seal island and possibly see a shark. There are also several restaurants, most of which have a view of the harbour.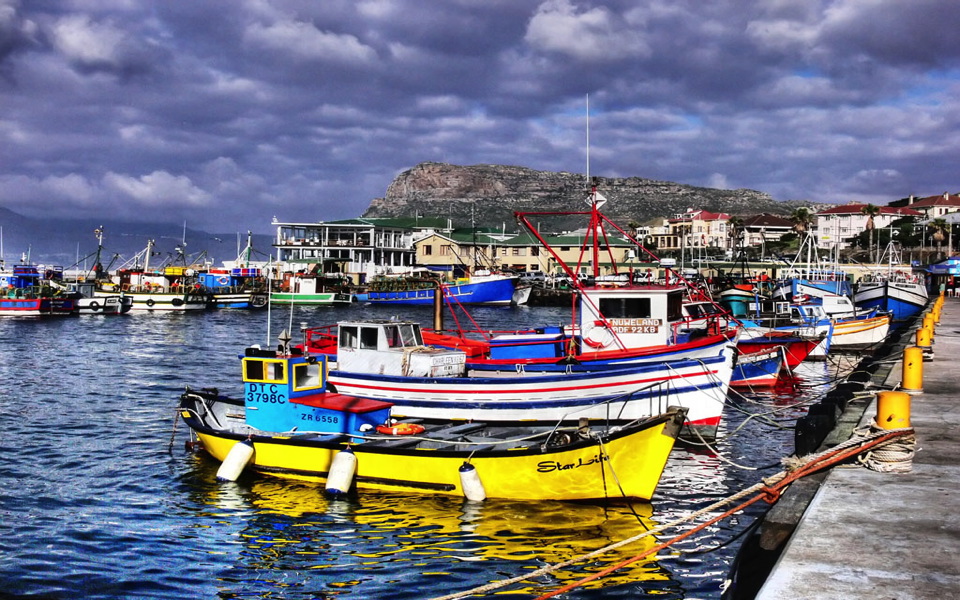 Eating Out
These are just a handful of our top picks in the area. Some are closer than others, however, we guarantee that the drive will be worth it.
The Foodbarn
Located in the Noordhoek Farm Village, the Foodbarn is a unique fine dining experience, not soon to be forgotten. Whether you choose to try their 3 course wine and food tasting menu, indulge in something exciting off their tapas menu or order a hearty meal off their a la carte menu, you will not be disappointed. It is the perfect place to take the kids for a nice lunch, with a jungle gym and large piece of grass to run around on.
Kristen's Kick-Ass Ice Cream
If you're in the mood for a treat ( because let's be honest, you deserve it!) pop into Kristen's Kick-Ass Ice Cream in the Farm Village for some artisanal ice cream. The name says it all - this ice cream really is kick-ass! The ice cream is handmade in small batches and made with local dairy and handpicked sustainable ingredients to ensure that your treat is not only delicious but also ethically sourced. There is a variety of equally mouth-watering flavours to choose from, making your decision very difficult indeed.
Umami
With a relaxed and casual setting, this stylish and chic Japanese restaurant will add to just another perfect part of your day at Imhoff Farm. Their quality sushi is superbly presented and very affordable. Let the kids run around in the beautiful garden setting, while you treat yourself to some freshly made salmon roses, crispy tuna or a delicious noodle dish.
Blue Water Café
Enjoy an appetizing, freshly prepared meal with a stunning view of the Kommetjie and Noordhoek valley at the Blue Water Café at Imhoff Farm. You will feel relaxed within moments of arriving. The menu offers New Cape style food, as well as wood fired oven baked pizzas and scrumptious cakes. To compliment these dishes you may choose from a variety of local wines. There is plenty of entertainment for kids, with a jungle gym located next to the restaurant, as well as being right next to the Higgeldy Piggeldy Animal Farm.
Harbour House
Found in the harbour of the quirky seaside suburb of Kalk Bay, Harbour House provides an unforgettable experience for diners. Enjoy a variety of amazing fresh seafood, while waves crash against the wall of the restaurant. Watch as the local fisherman bring in the catch of the day. Suitable for kids who can sit down and enjoy their meal.