5 Reasons Why You Should Visit Tanzania
East Africa is the origin of the very first safaris, and today Tanzania is one African country that still evokes the 'Out of Africa' romance of yesteryear. From the sun-drenched savannah of the Serengeti to the sandy beaches and azure waters of the Spice Islands, Tanzania offers the spirit of adventure and mind-boggling beauty. Take it from us - Tanzania is the quintessential, definitive Africa of your dreams and if you want to follow in the footsteps of the pioneers of old, here's a tantalising glimpse of what you can do while you're here.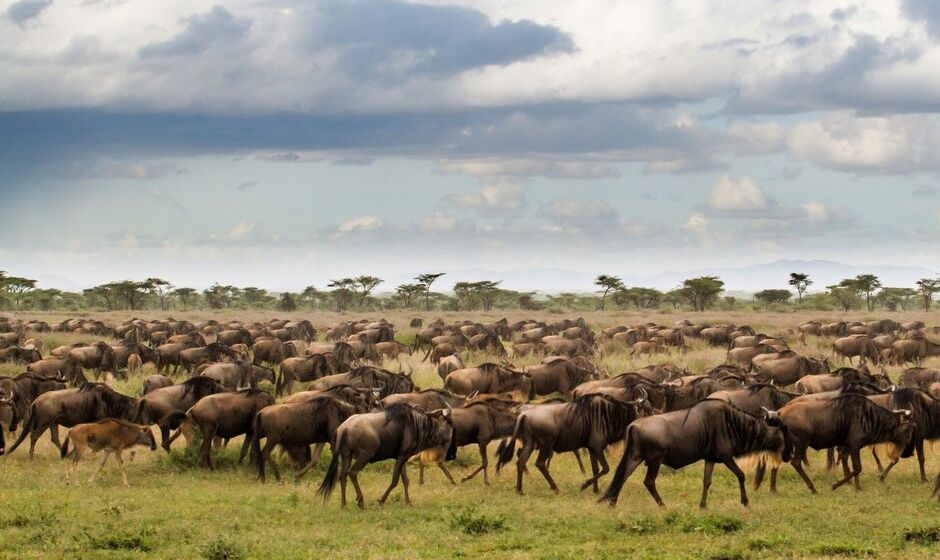 1. THE GREAT MIGRATION
Witnessing thousands of Wildebeest thundering across the vast plains of the Serengeti is a heart-stopping and once-in-a-lifetime experience, not to mention the spectacle of predators hot on their hooves and thrashing crocodile-infested river crossings. Easily accessible safari camps along the Grumeti River offer incredible opportunities to feast your eyes on the migration in progress or you could opt for a mobile tented camp, roving around to ensure you get up close to the herds for spectacular migration viewing. This classic safari option is sure to invoke all the glamour and romance of days gone by.
2. MOUNT KILIMANJARO
Climbing the legendary Mount Kilimanjaro is one of the top bucket list experiences for many intrepid travellers to Africa. Tens of thousands of climbers ascend the mountain each year to pursue the life-altering achievement of summitting Africa's highest peak. Kilimanjaro is such a popular hiking spot for locals and tourists because mountaineering gear and experience is not needed to reach the peak, however the equally beautiful Mount Meru is an excellent acclimatisation hike for those wanting to climb Kilimanjaro. While climbing a snow-capped volcano that happens to be the largest free-standing mountain rise in the world, is utterly awe-inspiring, there's more to see in the Kilimanjaro region than just the mountain. Take a dip in Kikuletwa Hot Springs, discover the treasures of Moshi a pretty city boasting many hidden gems, marvel at the greater and lesser flamingos at Momela Lakes or hop on a game drive to view the abundant wildlife of Arusha National Park.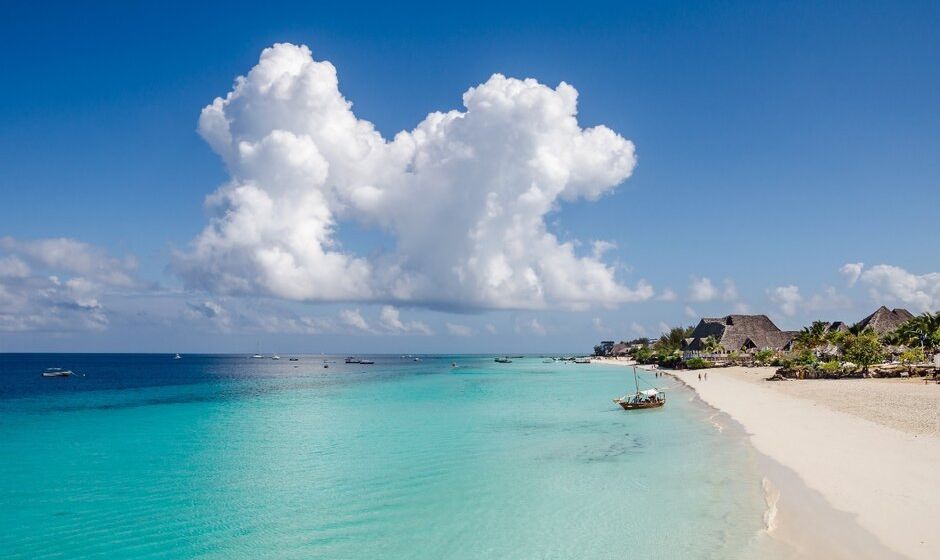 3. SUNSEEKERS PARADISE
If you are looking for a sun, sea and safari combo then look no further. In addition to a heavenly stretch of coastline that's lapped by the warm waters of the Indian Ocean, the idyllic archipelago of Zanzibar lies just off the East coast of Tanzania. Also known as the Spice Islands, a beach holiday here is a popular add-on to a Tanzania safari or a Kilimanjaro trek. Picture palm-fringed powder white beaches and tropical turquoise waters perfect for relaxing and soaking up the sun, snorkelling, diving, or fishing. With kaleidoscopic coral reefs and fantastic visibility, you'll be treated to all sorts of colourful marine life, including sea turtles and bottlenose dolphins. Island hopping is one of the best ways to enjoy a myriad of underwater adventures such as reef diving or snorkelling, and whether it's by luxury catamaran or a humble dhow, ending your day with a stunning sunset cruise is a true gift from the island gods.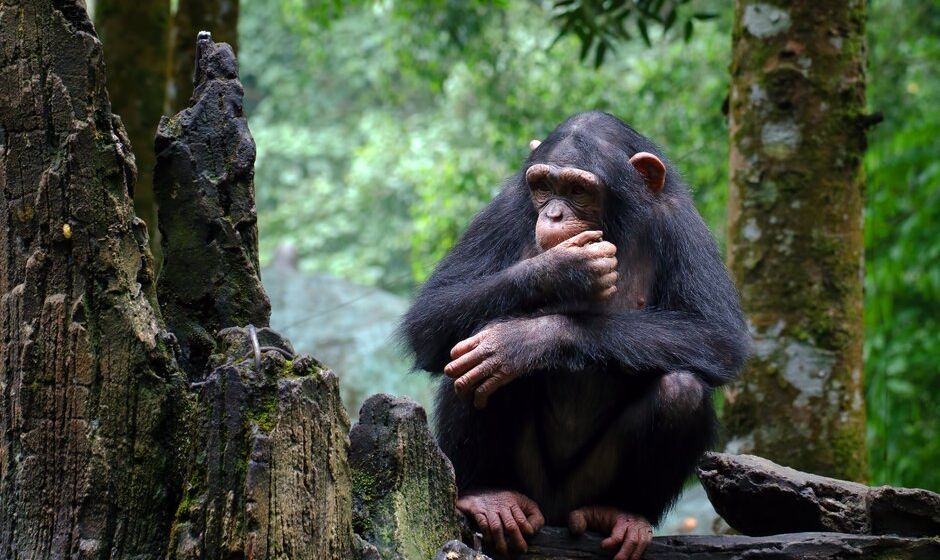 4. MONKEY BUSINESS
Chimp trekking in Tanzania will take you to the remote western part of the country amid lush mountainous forests bordered by the majestic Lake Tanganyika. Gombe Stream National Park and Mahale Mountain Park are some of the wildest parts of Africa and a thriving habitat for East Africa's chimpanzees. Chimpanzees are endangered, so seeing them in the wild is a thrilling experience and while they can often be seen along the long white beaches and crystal-clear waters of Lake Tanganyika, as they descend from their mountainous surroundings to drink at its shore, there is nothing more rewarding after trekking through dense forest and arduous mountain paths to eventually come across the magical sight of a troop of chimps swinging through the verdant leafy treetops.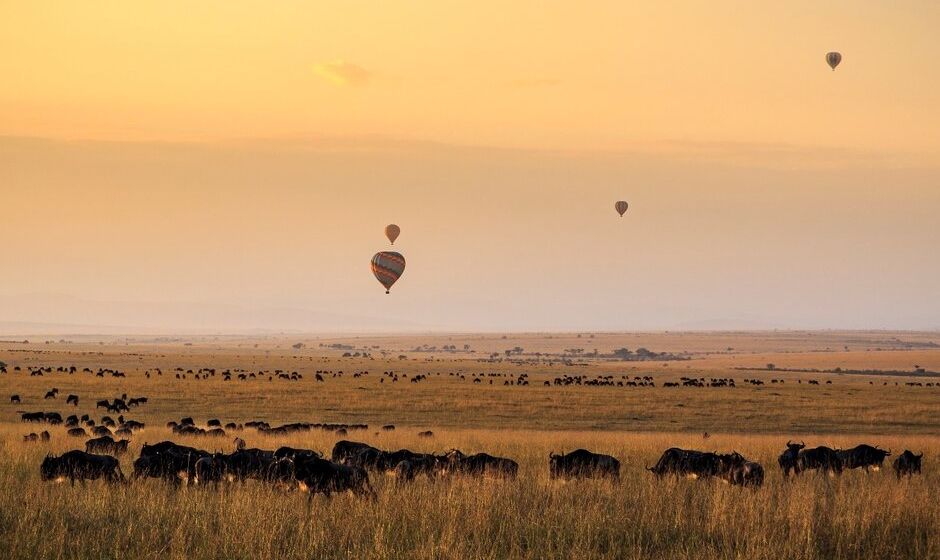 5. EXOTIC SAFARIS
Nothing beats a traditional game drive with a steaming hot cup of coffee as the sun rises and the bush comes alive or topped off with a gin and tonic at a waterhole teeming with game as the sun sets, in Tanzania however, there's a cornucopia of ways to view the wildlife. If you are keen to take to the skies, a helicopter ride over Tanzania's flamingo-filled lakes is a feast for the eyes in every shade of pink imaginable while a hot air balloon safari is a breath-taking and immersive experience. Viewing the Great Migration across the Serengeti from the skies at dawn offers an extraordinary sight that's almost impossible to experience from the ground. Back on terra firma, a walking safari is a treat for the senses, taking in the sights, sounds and smell of the bush and getting up close to the wildlife. If you are keen to track animals by foot fly camping is guaranteed to thrill. A more tranquil choice is a boat safari, where you'll get to paddle through the winding, wildlife-laced rivers and lakes of Nyerere National Park & Selous Game Reserve.
With the largest concentration and diversity of animals in Africa Tanzania offers incredible wildlife viewing, not to mention glorious white sandy beaches, luxurious accommodation and incredible culture and food. For the ultimate luxury safari experience with many gems to tick off your bucket list give us a call today on UK 01233 80 27 27 or visit our website www.bestofsouthafricatravel.co.uk