South Africa's Top Luxury Holiday Resorts
If you are planning a holiday to South Africa, you may find that instead of a hotel, a resort stay may be the perfect choice, especially if you have children. It's a terrific way for parents to relax as resorts typically cater to families offering a myriad of activities for kids of all ages. Resorts also typically offer a large variety of things to do such as golfing, water sports, fishing, biking, and hiking, and while you probably won't have to leave the resort during the entire length of your stay, if you do want to venture out and the resort is located near a game reserve, tourist destination or area of interest, simply take advantage of the excursion options on offer. We've listed some of our favourite South African resort holiday destinations below.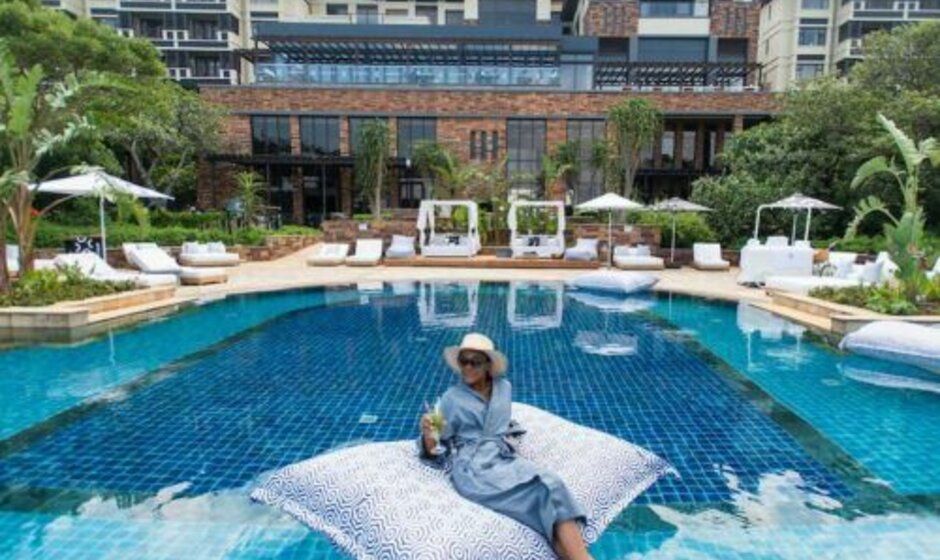 Zimbali | North Coast
If you are looking for a luxury beach holiday, Zimbali is a sub-tropical paradise situated on the glorious palm fringed northern KwaZulu-Natal coastline. In addition to a spectacular stretch of private beach, this exclusive and extremely luxurious estate offers facilities that include a renowned golf course, spa, health club and Kids Club. This resort boasts country club living with five-star accommodation and dining and is just a stone's throw away from the exciting resort town of Ballito. Durban is also less than half an hour away, which means every attraction along this spectacular coastline is well within easy reach.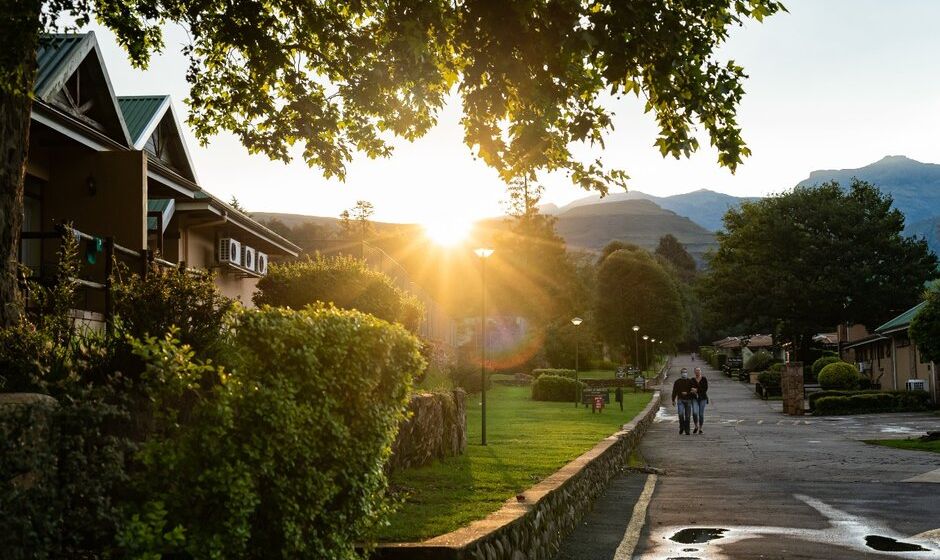 Gooderson Drakensberg Gardens Golf & Spa Resort | Southern Drakensberg
This 860-acre estate is nestled in the heart of the Southern Drakensberg, a staggering mountain setting awash with jewel-toned scenery and crisp mountain air. This World Heritage Site is the perfect escape for the whole family where you can embrace the great outdoors with activities like hiking, canoeing, trout fishing, horse riding, golf, swimming, and mountain biking. With two excellent onsite restaurants you will be spoilt for choice and there's a fully equipped gym if you want to work off any extra calories, or you can simply pamper yourself at the spa. When it comes to accommodation every taste is catered for with a choice of standard, superior or deluxe rooms.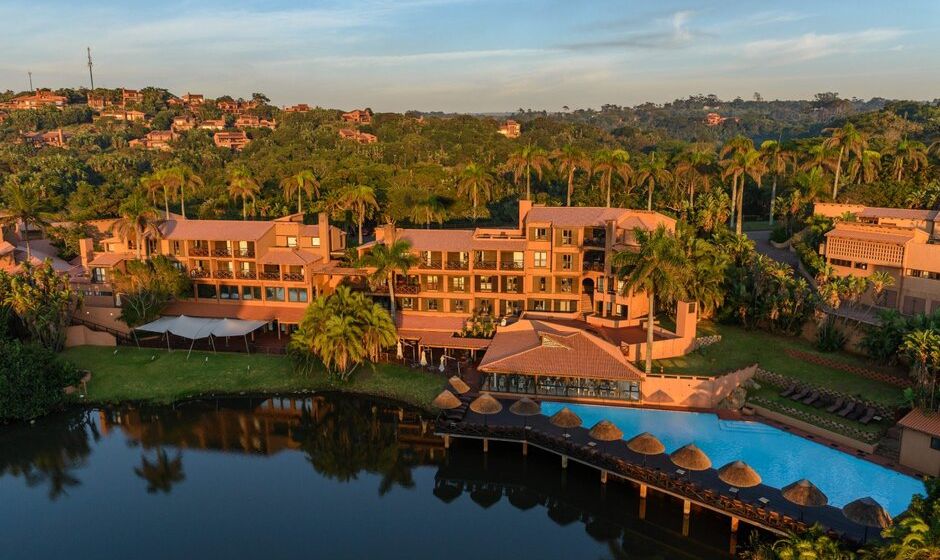 San Lameer | South Coast
San Lameer Resort Hotel & Spa is a lush, sub-tropical idyll set on the southernmost coastline of Kwa Zulu-Natal. Holidaymakers at San Lameer can choose from villa rentals or hotel stays, with beautiful views of the Umhlangamkulu lagoon and the hotel's sparkling swimming pools. Direct access to two blue flag beaches, arguably the finest on the South Coast means long lazy days on the beach, or the thrill of some adventurous water sports. If you fancy a bit of golf, San Lameer's championship golf course is regarded as one of the top golf courses in the country where you'll find zebra casually roaming the fairways. The Lagoon Day Spa & Wellness Centre has an extensive treatment menu that will ensure you leave feeling relaxed, rejuvenated, and re-energised.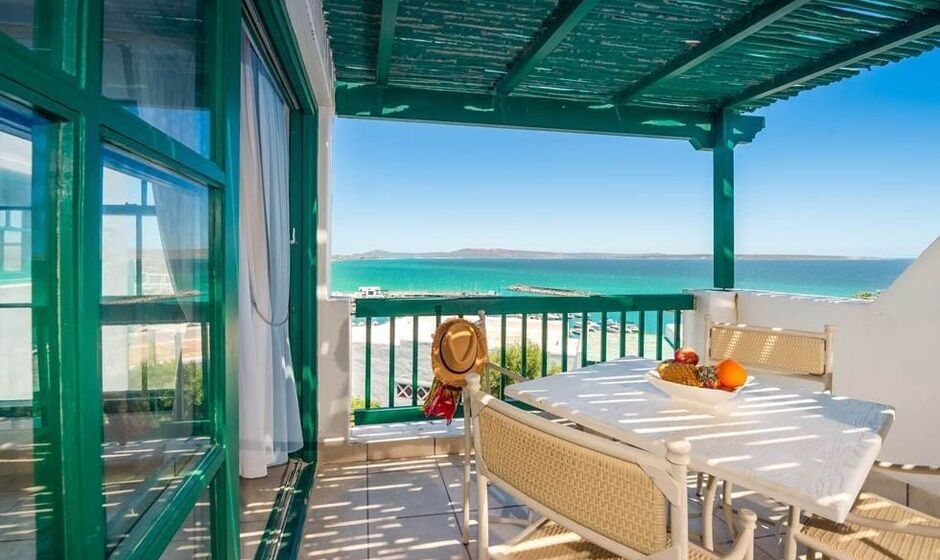 Club Mykonos | Langebaan
With a mediterreanean climate, indigo skies, turquoise seas and colourful boats you could be forgiven for thinking you've stepped onto a Greek island at Club Mykonos. This athenian inspired wonderland is situated in the shimmering Langebaan Lagoon on South Africa's West Coast comprised of luxurious white-washed chalets and apartments with awe-inspiring views. Club Mykonos offers an exciting variety of things to do in Langebaan for guests of all ages ranging from action-packed water sports to fun-filled outdoor activities including golf, diving, boat cruises, fishing charters and yachting. If you are feeling lucky, a night out at the Mykonos Casino will provide hours of entertainment while the Thali-Thali game reserve is right on your doorstep, for the ultimate South African safari. Head to the La Vita Spa to relax and rejuvenate or just spend lazy days around the pool if all you want to do is take it easy.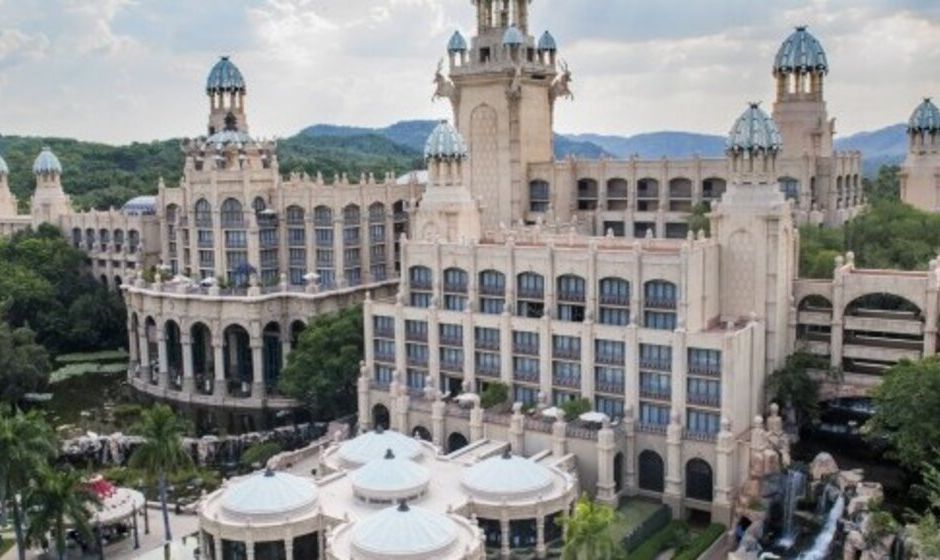 Sun City | North West
Sun City is a luxury resort and casino located between the Elands River and the Pilanesberg in South Africa's North West province. If you're looking for unsurpassed 5-star luxury, something to suit the whole family, or your own comfortable unit away from the crowds Sun City has a number of hotels, each with its own unique style, character, and attractions. This sprawling entertainment mecca boasts two world class golf courses, a Vegas-style casino and the Valley of the Waves waterpark featuring a palm-fringed beach lapped by crystalline waters and the legendary wave pool. This is a perfect spot to soak up the sun, ride the slides and amble over to the beach bar where island cocktails and after-swim snacks await. You can also head off on safari in the nearby Pilanesberg Nature Reserve or enjoy the vibrant nightlife with numerous restaurants, action-packed shows and concerts.
From spa and golf to luxury and all-inclusive South Africa offers several unique holiday resort destinations that come with the promise of adventure and the opportunity to escape the everyday hustle and bustle. The fact that resorts offer a one-of-a-kind experience is one of the top advantages of staying there. If this kind of holiday appeals to you, give us a call today on UK 01233 80 27 27 or visit our website www.bestofsouthafricatravel.co.uk and we'll find the perfect resort for you.