Discover the exotic flavours of East Africa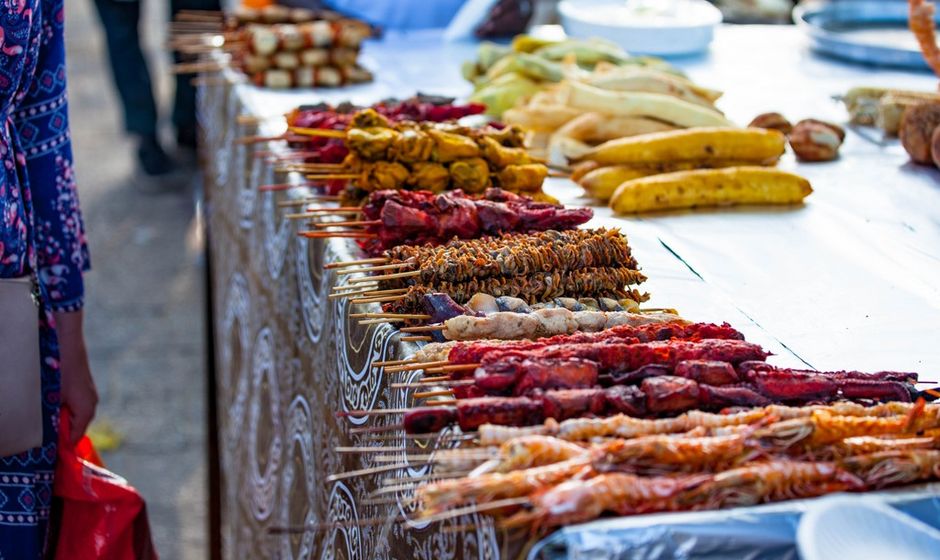 Street food is an integral part of East African culture. From small roadside stalls to bustling markets, the streets are filled with an array of mouth- watering foods that are both cheap and delicious. Whether you're in search of a spicy treat, a comforting meal, or a flavour-filled snack, there are plenty of appetising options to choose from. Street food in this part of the world can best be described as exotic so if you are looking to take your taste buds on an adventure here's a sensational selection of some of the best street foods to try in East Africa.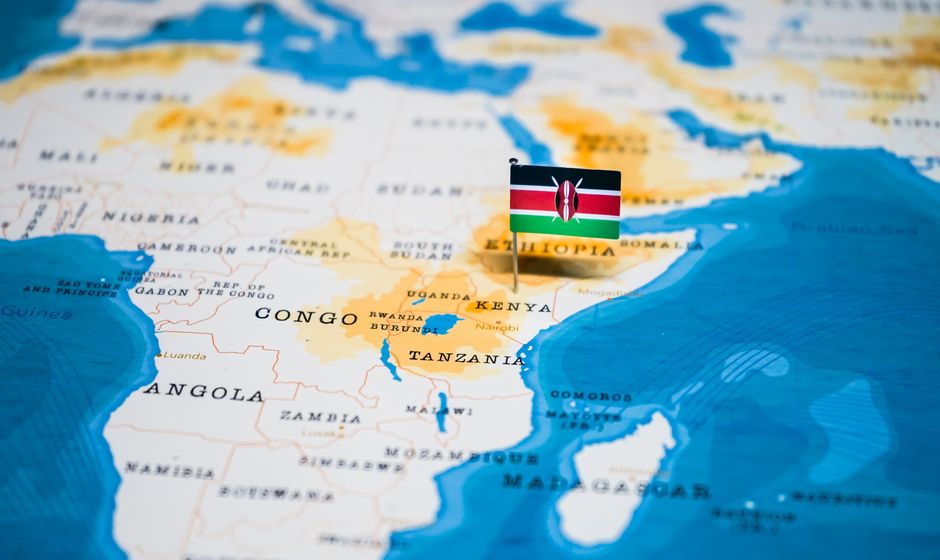 KENYA
There's no better way to experience the mouth-watering flavours of Kenya than by tucking into the country's delicious street food. You'll discover a wide variety of dishes ranging from sweet to savoury, and spicy to mild, all made with locally sourced ingredients. If you are heading to Kenya, brace yourself for some vibrant and unique flavours.
Nyama choma: Grilled meat, Kenya's favourite
Nyama choma means "grilled meat" in Swahili and is so popular it's the closest thing you'll get to Kenya's national dish. The country's favourite street food is prepared with various cuts of meat such as beef, goat, or chicken, which are marinated in a mixture of spices and grilled over an open fire. It's also a staple dish for celebrations and special occasions.
Mandazi: Sweet and savoury fried dough
Mandazi is a sweet or savoury snack made from fried dough consisting of flour, sugar, coconut milk, and spices such as cardamom and cinnamon. After they are cut into triangles or rectangles they are deep-fried until golden brown. Sweet mandazis are best enjoyed with tea, while savoury ones are delicious with a side of chutney.
Githeri: A hearty bean and corn stew
If you are looking for a comforting meal, Githeri is a flavourful bean and corn stew prepared with a mixture of boiled beans, corn, and vegetables such as onions, tomatoes, and peppers. With spices like cumin and coriander Githeri is packed with flavour and highly nutritious. It's an excellent choice for lunch or dinner.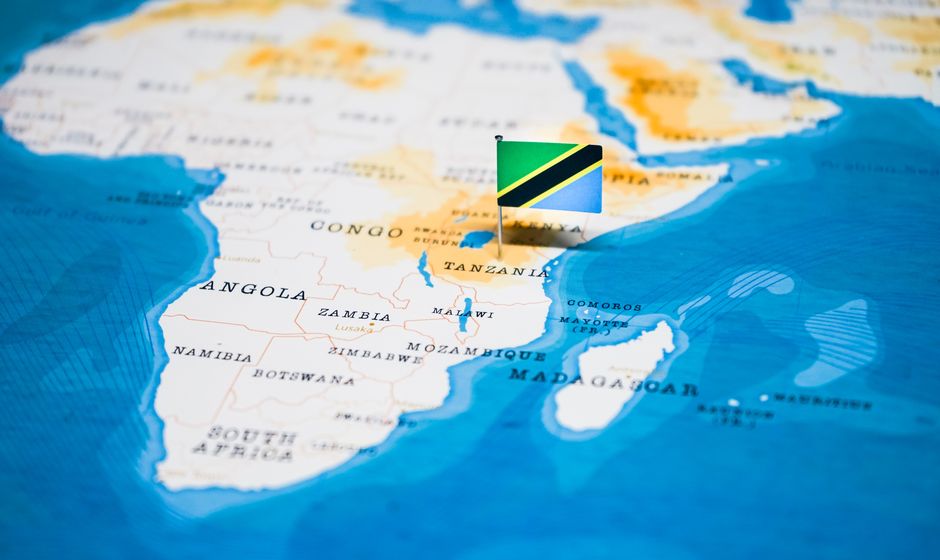 TANZANIA
Home to Mount Kilimanjaro, the Serengeti and the beautiful Spice Islands, Tanzania is a country rich in culture and tradition, and its street food reflects its diverse culinary heritage.
Chipsi mayai: Chips and eggs
Chipsi mayai is a staple Tanzanian street food. The eggs are prepared in the form of an omelette, and the chips are placed inside the egg. This delectable dish can also include bell peppers or onions and enjoyed with kachumbari sauce (a mix of tomatoes, chili peppers, and onions}. If you are looking for chipsi mayai in Tanzania, head for the stalls with big black woks filled with bubbling yellow oil.
Mshikaki: Skewered meat
If you are a meat lover, you won't want to miss this fantastic Tanzanian street food. It's made from giant cubes of meat that are put on a skewer and served like a shish kebab with sauces or dips on the side. Mshikaki is most often enjoyed after dusk when the vendors set up their stalls. The skewered pieces of marinated meat such as beef, goat, or mutton are slowly cooked over hot coals often right on the side of the road over an open pit.
Urojo soup: Tangy savoury soup with toppings
This Zanzibari special is a real reflection of the spice islands, and you can't miss it on the vendor stands of the Forodhani night market. Urojo, also known as "Zanzibar Mix," is a yellow broth comprised of a mouthwatering blend of mango and ginger (usually with tamarind, lime, and hot peppers to taste) It's like ramen filled with an eclectic array of toppings such as cassava chips, bhajias, falafel, peppers, egg, chutney and even meat skewers.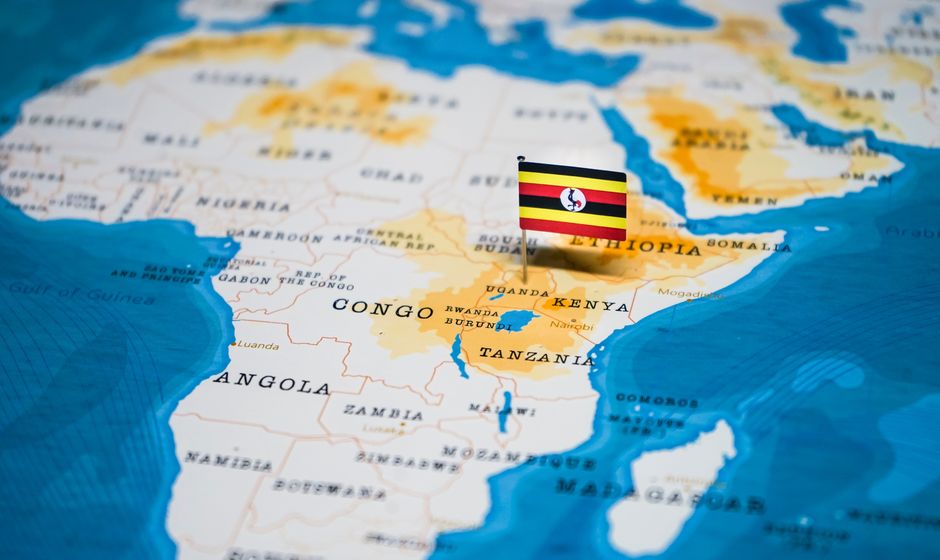 UGANDA
The streets of Uganda are lined with vendors offering a variety of delicious, quick bites for locals and travellers alike, and with so much to choose from you'll be tempted to try every dish that catches your eye.
We recommend starting with these three iconic Ugandan street food favourites.
Rolex: Uganda's most famous street food
The rolex is a classic and popular street food made up of chapati, which is used to wrap eggs that have been cooked with cabbage, onion, tomato, and occasionally peppers to make a delicious, meal on the go. A hot and tasty rolex is guaranteed to tantalise your tastebuds.
Nsenene: Fried grasshoppers
When it comes to sampling exotic street food, grasshoppers, also known as Nsenene may seem a step too far but they are actually delicious, highly nutritious and a must-try for anyone looking to experience the unique flavours of Uganda. After the wings and legs are removed, they are washed and fried with spices, onions, chilli, and salt. The result is a crunchy exterior with a tender filling that is bursting with flavour.
Gonja: Roasted plantain
Gonja is a must-try for anyone exploring the street food scene in Uganda. The plantains are pealed and then roasted over hot coals, fried, or grilled until they are a golden colour. if you fancy a sweet and healthy snack, gonja is certain to delight.
East Africa is undoubtedly one of the best safari destinations on the continent and certainly deserves a place on your bucket list. In short East Africa has it all: breathtaking scenery, world-class safaris, enthralling cultures, and gorgeous beaches. If you are looking for the ultimate East African holiday, give us a call today on UK 01233 80 27 27 or visit our website www.bestofsouthafricatravel.co.uk