Discover The Thrilling Pearl Of Africa
Fondly known as the "Pearl of Africa", Uganda is one of the most thrilling holiday destinations on the African continent. This country is different to any other in East Africa as it's still relatively new to tourism, which means you get authentic Africa at its most raw and wild. Uganda boasts a tapestry of landscapes that will dazzle your senses, with sun-kissed savannahs, verdant jungles, snow-capped mountains, glassy lakes, and serpentine rivers. That's not all however, you'll also have highly prized wildlife encounters and cultural experiences that you simply won't find anywhere else in the world. Read on to learn more about the exhilarating activities just waiting to be discovered in the gleaming Pearl of Africa.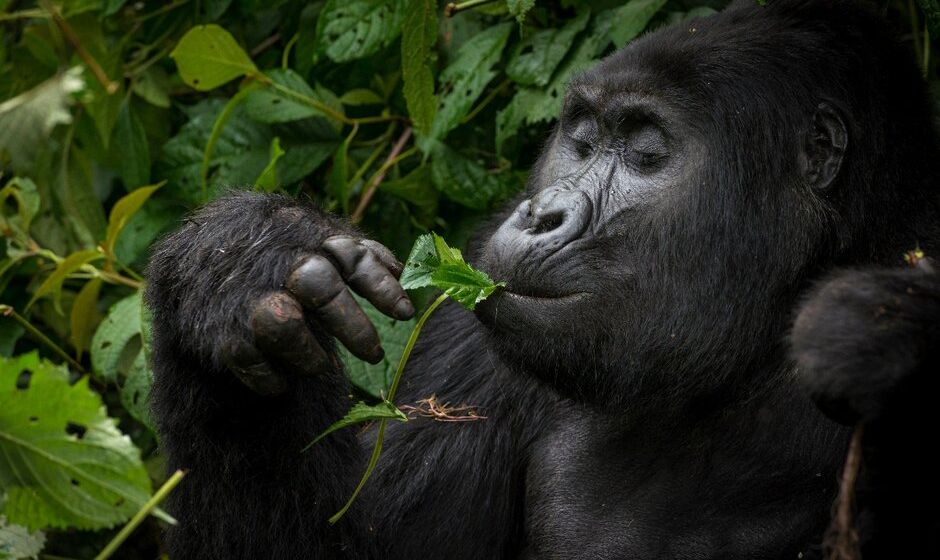 1. GORILLA TREKKING
While it may be an arduous trek through one of Africa's oldest jungles, you'd be hard pressed to find a wildlife encounter as magical as meeting a family of mountain gorillas nesting in their natural habitat. If you're keen to have your very own Diane Fossey moment, Bwindi Impenetrable Forest National Park is home to half of the world's last remaining mountain gorilla where trekking through the jungle mist in anticipation of encountering these great apes is an experience that can only be described as spectacular.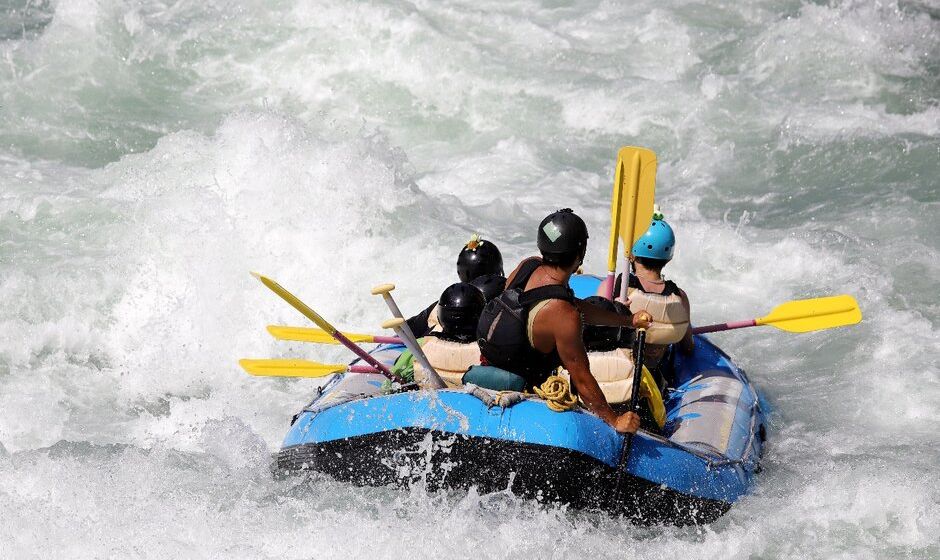 2. JINJA
If gorilla trekking isn't adventurous enough for you, make your way to Lake Victoria and check out Jinja. Just two hours from Kampala, this colourful colonial town is regarded as East Africa's adrenaline capital, and perfectly positioned at the start of the Nile River. If plunging 43 meters into the air before partly dunking yourself into the waters of the Nile sounds like your kind of thing, then Bungee Jumping is guaranteed to impress. Or you could test your thrill limits on the voluminous white-water rapids of the Nile River with activities like white-water rafting, river boarding and kayaking. The lush scenic beauty of the area makes mountain-biking, quad-biking and horse-riding just a few of the adventure activities that are much-loved by visitors to Jinja.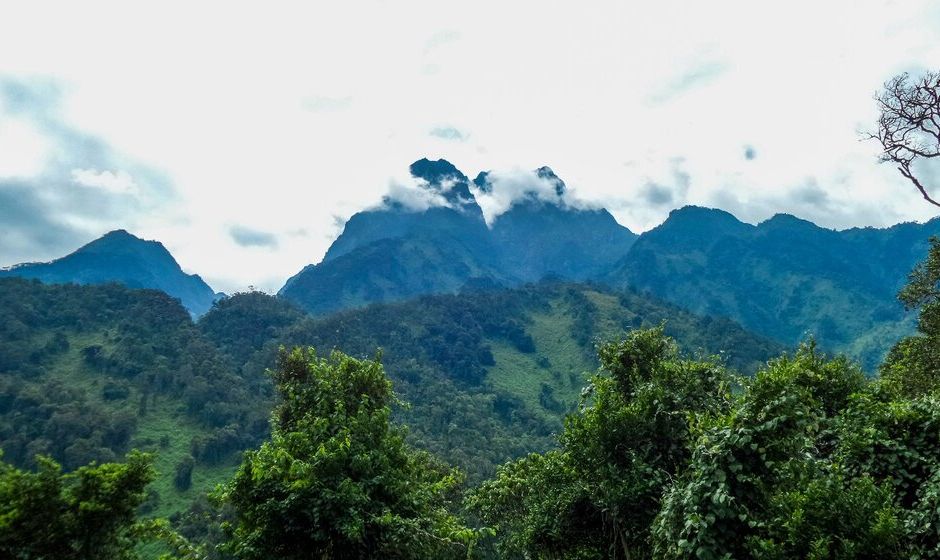 3. RWENZORI MOUNTAINS NATIONAL PARK
For the brave of heart, the opportunity to straddle the Equator atop the highest mountain range in Africa, is one not to be missed. Utterly awe-inspiring and shrouded in mist the Rwenzori Mountains is an absolute must if you want to experience Uganda's jagged peaks, also known as the mountains of the moon. This UNESCO World Heritage Site offers stunning scenery consisting of waterfalls, lakes, rivers, glaciers, and forests that shelter forest mammals and over 170 species of birds. You're likely to come across chimpanzees swinging from the tree tops and forest elephants meandering through the undergrowth. If you are keen on hiking the great mountains, it takes a minimum of 10 days to summit the peak (Margherita: 5109 m).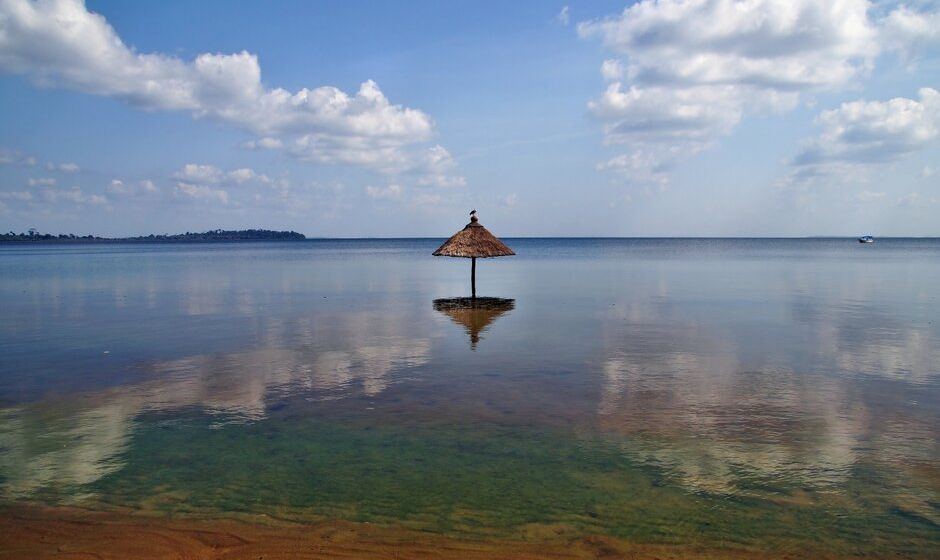 4. SSESE ISLANDS
While Uganda is a landlocked country, you can still get that tropical beach vibe at Ssese's lush archipelago of 84 islands along Lake Victoria's north-western shore. Each island differs in size, shape, scenery and wildlife so island hopping is a great way to explore what each has to offer. Apart from kicking back and relaxing on pristine white sandy beaches, you can enjoy kayaking, swimming, horse-riding, windsurfing, hiking through the heavy rainforest and stargazing when the sun sets. You can also walk through the different villages and interact with the locals and learn about their culture. Some of the animals that you should look out for are the vervet monkeys, Situnga antelopes, chimpanzees in Ngamba Island and hippos which are best seen near Mulabana in a swamp on Bugala Island. As a major tourist attraction, you can experience both local and international cuisines and if you want to stay a while many of the islands here have accommodation scattered along their sun-kissed shores.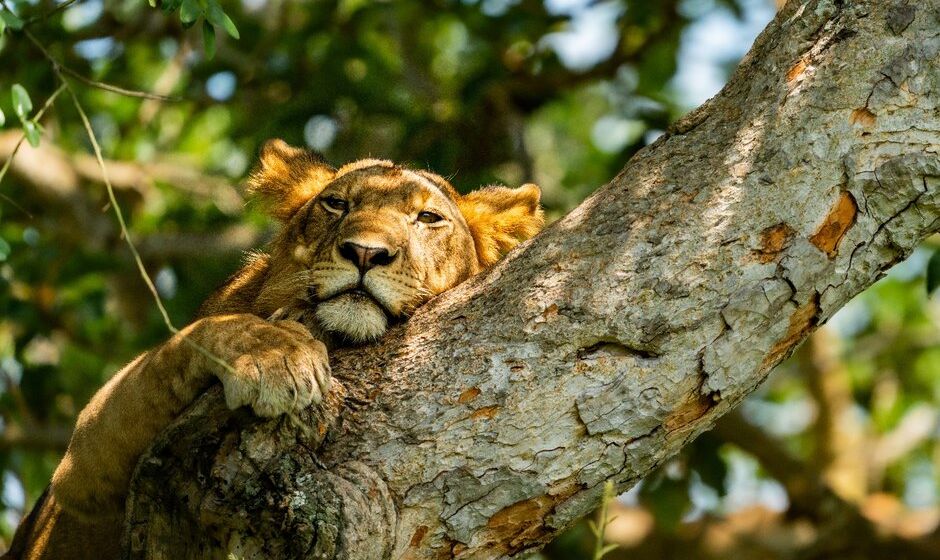 5. GAME RICH SAFARIS
You can't travel all the way to Africa and not partake in a traditional safari so the Queen Elizabeth National Park in the western part of the country is the perfect destination for a Uganda Wildlife Safari. The savanna grasslands here are the best place to see lions, including the famous Tree Climbing Lions and there's ample opportunities to see the likes of elephants, leopards, hippos, and giraffes. The park boasts a great diversity of habitats that include lakes, forests and wetlands that serve as home to the biggest variety of large mammals in the country. In addition to the customary early morning and evening game drives, there are various safari options for you to explore this amazing area from lake cruises to hot air balloon tours, as well as chimp tracking expeditions through the verdant forests of the park.
Uganda's sun blazes all year round and the locals are just as warm and welcoming. It's also a country with outstanding natural scenic beauty and unique wildlife so if you're sold on Uganda, it's fair to say you'll be blown away. Known as the food basket of Africa, the food here is as rich as its culture so you can look forward to some gastronomic delights as well as super luxurious accommodation. If you're prepared to be bowled over by the Pearl of Africa, give us a call today on UK 01233 80 27 27 or visit our website www.bestofsouthafricatravel.co.uk