How To Plan A Holiday According To Your Personality Type
Bespoke destinations and itineraries are always best planned around your personality, check out some of our recommendations as we show you how to travel smarter in South Africa according to your specific holiday personality type. We'll provide the glamorous backdrop while you plan the sundowners. Now's the time to look forward to relaxing in the warm African sun, chilling out with your favourite tipple, and feeling all the cares of the world fade away.
The Adventurer
We recommend: The Grand Daddy Hotel
Where: Cape Town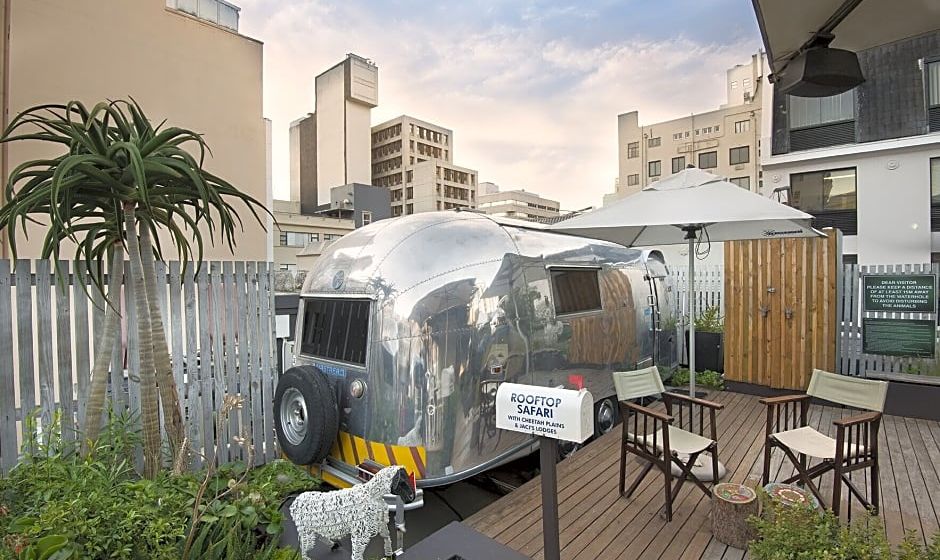 South Africa's fairest Cape is one of the best adventure destinations in the world and the Grand Daddy Hotel is the ideal base for adventurous pursuits. This iconic city centre hotel is guaranteed to appeal to your adventurous spirit with a quirky rooftop Airstream trailer park where you can enjoy picnics, bubbles, and classic movies at the outdoor Pink Flamingo Cinema.
Experience exceptional dining at the hotel's THIRTY ATE Eatery or kick things up a notch at the Daddy Cool Bar which is decked out in white leather and shiny bling. Each rooftop Airstream trailer has a queen-size bed, wet room with a shower, and modern comforts while rooms and suites can best be described as subtle, stylish, and shimmering.
If you are looking for extreme adventure sports, you'll find an abundance of adrenaline pumping activities such as abseiling, paragliding, bungy jumping, sky diving and shark cage diving.
Less extreme endeavours include surfing and sea kayaking, ziplining, snorkelling with seals, horseback safaris, quad-biking tours, helicopter flips and the Atlantis Dunes – an adventure-lover's playground for sandboarding, quad biking, extreme 4×4 rides, self-drive dune tours and off-roading.
As nightfall approaches, pull up a chair at the Grand Daddy Sky Bar, the perfect spot to quench your thirst and relive the action of the day as the sun slips behind Table Mountain. Life doesn't get better than this.
The Sophisticate
We recommend: Conrad Pezula
Where: Knysna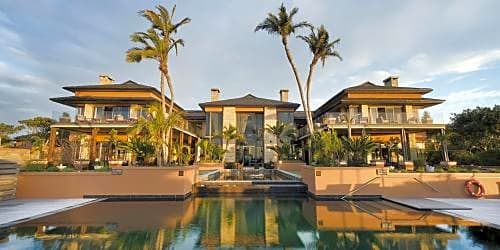 Knysna is both quaint and charming and is the premier base for discerning travellers visiting the Garden Route. This small town sits atop a gentle lagoon and is set against the elegant backdrop of The Tsitsikamma Mountains. Sophisticates will love the five-star Conrad Pezula resort hotel which is so stunning you might just forget about the rest of the Garden Route.
Nestled within 2,500 private acres of forest, mountain, and lake, it also borders dreamy Noetzie beach and boasts a world-class spa and golf course.
In addition to the heavenly scenery, the idyllic lagoon and local sandy beaches are a delight on a hot summer's day. Knysna also offers a range of genteel activities that include sailing (preferably at sunset), whale and dolphin watching, ocean horseback safaris and if you head into town you'll find an assortment of galleries, artisan woodcarvers and lots of upscale bars and stylish eateries.
Unwind after a full day of exploration on the private patio of your suite or villa before decamping to Pezula's formal Zachary's Restaurant for the mouth-watering Karoo lamb or the famously good Knysna oysters paired with fine local wines. Later, light up in the cosy Cigar Bar or let your hair down at Noah's Champagne & Cocktail Lounge.
The Naturalist
We recommend: Kagga Kamma
Where: Southern Cederberg Mountains, Western Cape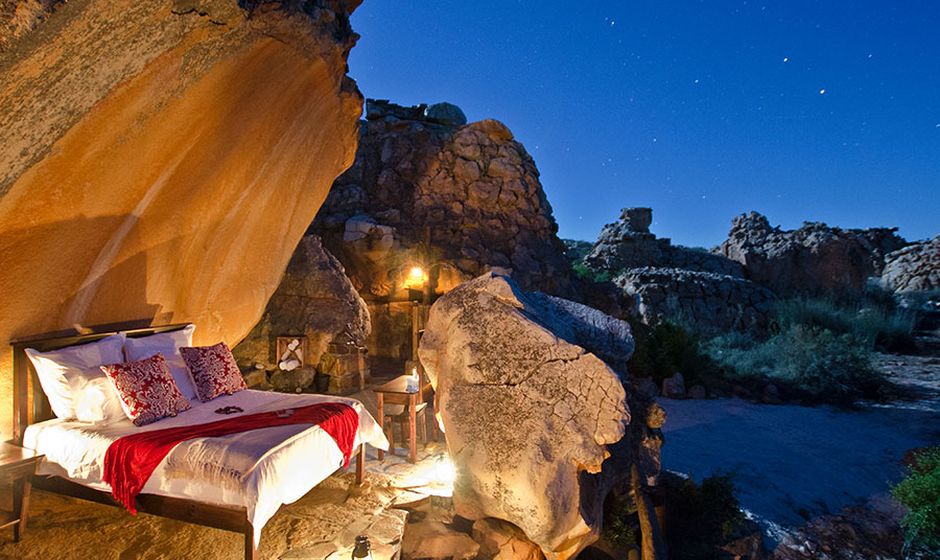 If you are a Naturalist, you'll love the semi-desert Karoo in South Africa. Kagga Kamma is a Nature Reserve nestled in the scenic Cederberg Mountains far away from the city lights, in a vast open space where rock formations frame the horizon. This is a place where lovers of nature can experience a truly unique environment.
Kagga Kamma takes al fresco sleepovers to a whole new level, offering open-air Sky and Star suites where the glittering Milky Way is your ceiling, and your bed is perched high upon the rocks overlooking the fynbos plains below. Additional Cave and Hut suites offers guests experiences and facilities that are all close to nature.
You'll find unique excursions here such as rock art tours, guided nature drives and quad bike adventures, hiking trails and stargazing at the mini observatory. The Spa offers wellness treatments to relax and rejuvenate or you can cool down in the resort's sparkling swimming pool while marvelling at the surrounding rock formations.
If it's views, you're after, you can drink your fill at Kagga Kamma. Enjoy a flaming sunset with drink in hand as the sky changes colour in the late afternoon and don't forget to admire the dazzling stars before you retire for the day, you'll feel like the luckiest person on the planet.
The Foodie
We recommend: Fordoun Hotel & Spa
Where: The Midlands, Kwa Zulu Natal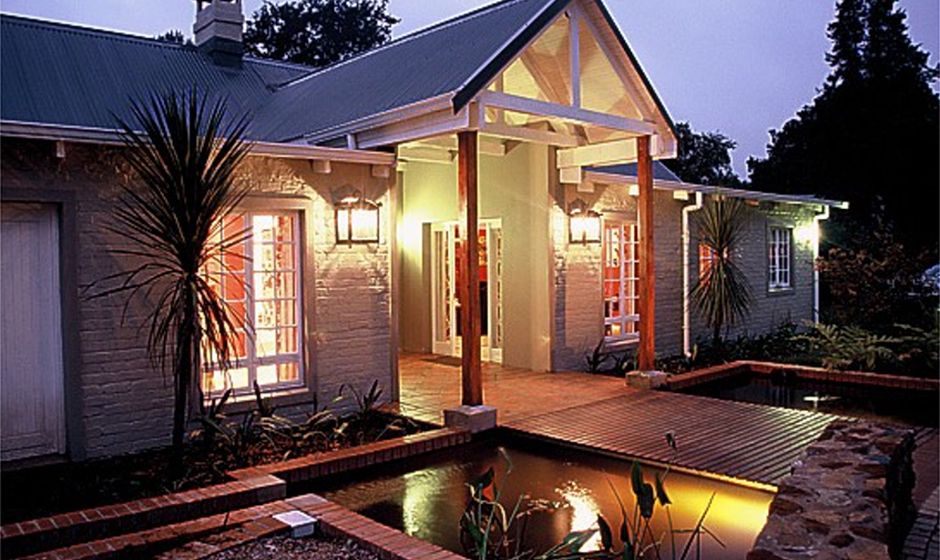 Wide open spaces, fresh country air and a pervasive aura of unhurried calm make the Midlands the ideal spot to unwind. Rooms, suites, and self-catering chalets at The Fordoun Hotel offer picturesque views of the dam or stunning mountain vistas with your every whim catered to. The Fordoun's renowned Skye Restaurant serves up delicious delicacies for guests to enjoy throughout the day, but this is also a great place to embark on an amazing culinary journey.
The Midlands Meander is the ultimate South African foodie road trip and a gourmand's dream which will take you through rolling green hills, misty valleys and picture-perfect tree-lined avenues dotted for miles with magnificent restaurants, delis, farm stalls and countless artisanal producers.
When you are not savouring the delightful cuisine of the region you can work off the extra calories in the hotel's indoor swimming pool and gym or try fly fishing, mountain biking or walking in the clean bracing air of the Drakensberg Mountains.
Perfect evenings here are spent relaxing in front of a fire with a glass of wine as the burnished sun sinks towards the horizon and the mild Midlands breeze gently caresses your skin.
Nothing quite beats South African hospitality and you'll be swept away by both the charming people and stunning scenery. When it comes to mapping out a guide itinerary that takes in all the highlights of South Africa, we are confident you'll be well taken care of in the tried and trusted hotels we've recommended. Of course, if you have somewhere different in mind, just let us know and we can tailor a holiday just for you, it's what we do best. Get in touch today on UK 01233 80 27 27 or visit www.bestofsouthafricatravel.com.