How Sustainability Is Redefining The Luxury Safari Experience
Sustainable travel, also commonly referred to as eco travelling or ethical tourism, focuses on making the less possible negative impact on the destination's environment, culture, and economic development. South Africa is one country that is blazing a trail in sustainable tourism and if you are looking for a luxury holiday with a purpose, these top South African eco-safari offerings and experiences should be at the very top of your next holiday to-do list.
Grootbos Private Nature Reserve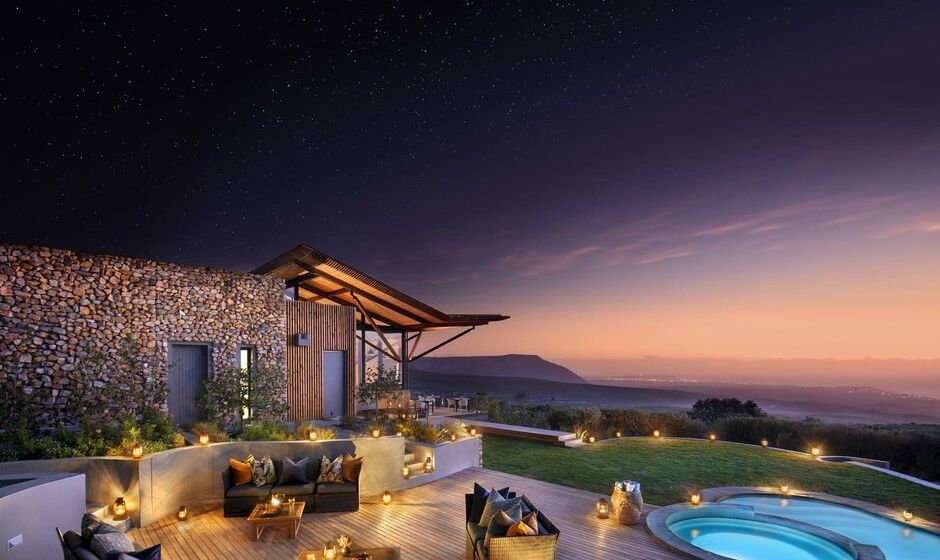 Grootbos Private Nature Reserve is a sustainable tourism success story and a prime example of world-class luxury eco-tourism. At Grootbos they go beyond simply preserving and protecting their 3500 hectares of botanical and wildlife treasures, they are also experts at incorporating clever conservation ideas that empower local communities and have been awarded some of the highest international accolades for researching, innovating, and pioneering new ways of doing things. From the freshly grown tomatoes you eat at lunch, to the recycled candles in your room, to the earrings you buy at the gift shop – Grootbos is constantly seeking out new ways to create sustainable livelihoods for the people who call this unique area home.
The Grootbos Foundation was created to empower others through ecotourism, enterprise development, sports development, and education. At Grootbos you can even take a specially curated tour and discover how the entire Grootbos experience has been designed around benefitting the community and environment. You'll witness first-hand how the various projects are changing lives and conserving this protected wilderness.
This five-star eco-lodge reserve is close to the southern tip of Africa, and tucked between mountains, forests and sea with unique lodges and private villas that blend seamlessly into the pristine natural environment- without compromising on luxury and style. This once-in-a-lifetime experience will have you meandering through ancient milkwood forests, marvelling at the jewel-toned carpets of fynbos around you and enjoying exhilarating activities like shark-cage diving, horse riding, whale watching, marine safaris and river cruises.
Royal Madikwe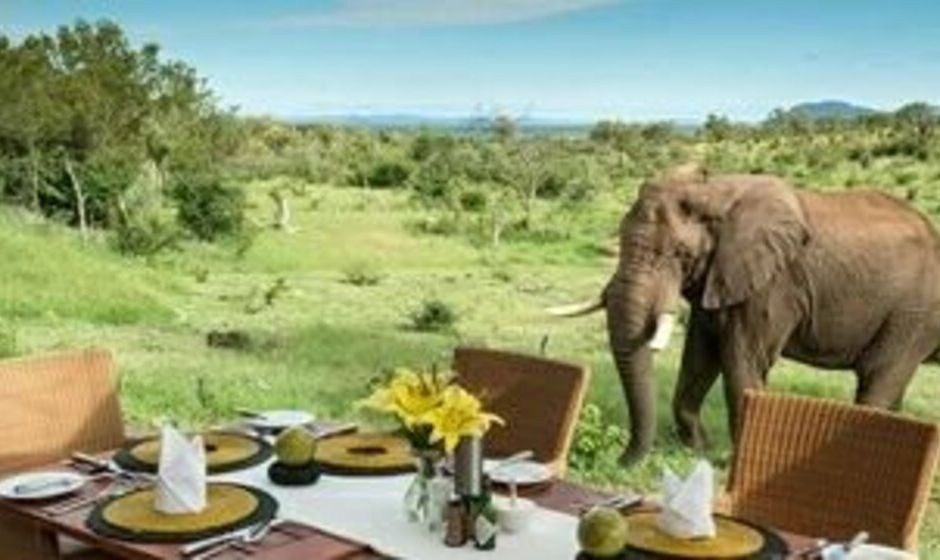 Combining tourism, environmental management, and local economic development, The Royal Madikwe aims to make a worthwhile difference in luxury eco-tourism, with an emphasis on health and education. Twenty percent of all profits generated through The Royal Madikwe are re-invested into local community projects and a partnership with The Bright Future Trust highlights a shared vision and commitment to responsible tourism practices.
This five-star luxury lodge is set in amongst the rocky dolomite ridge of the Madikwe Game Reserve, with endless views dotted with volcanic intrusions known as inselbergs which give way to grasslands, rocky outcrops, and ancient Leadwood trees in the transition region where the Kalahari Thornveldt and the Bushveldt Complex meet. The Royal Madikwe is known for its abundance of wildlife encounters both on safari and around their private waterhole. Activities here include Big 5 game drives, bush walks, spa treatments, drumming lessons, traditional dancers, and stargazing to name a few. A visit to The Royal Madikwe is something you can feel proud of knowing that you are directly impacting the preservation of its pristine wilderness and supporting the surrounding communities by simply connecting with nature.
Thonga Beach Lodge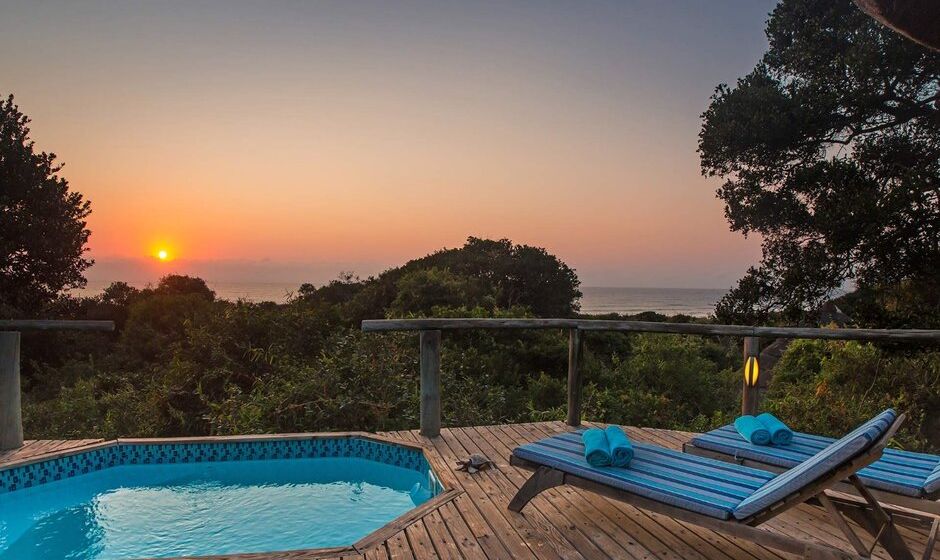 Thonga Beach Lodge is another front runner when it comes to balancing luxury with eco-tourism. Thonga Beach Lodge is located in the iSimangaliso Wetland Park, an internationally recognised World Heritage Site that is one of the most biodiverse regions in all of Africa. The driving force behind this five-star lodge is built on community-minded conservation, which means that the people, the living creatures, and the environment are an inherent part of the beauty and the sustainability of the place.
Thonga Beach Lodge incorporates eco-conscious systems and initiatives wherever possible; this includes refusing to serve seafood that is not ethically harvested; recycling unused lodge food into feeding schemes for neighbouring creches; and removing single use plastics which includes replacing plastic water bottles with a reusable bottle for each guest.
Conservation at Thonga Beach Lodge is conducted with both passion and purpose, the reefs right in front of the lodge are world-class, and reveal a colourful, enchanting world of diverse oceanic life, including dolphins and turtles. Through their turtle tracking and research initiatives the lodge participates in protecting both loggerhead and leatherback turtles.
When it comes to community conservation, the local community benefits from the lodge in dozens of ways through its Isibindi Foundation, like creating micro-economies in neighbouring communities to supply the lodge.
Thonga Beach Lodge is nestled in the dune forest overlooking the finely crushed white sands and turquoise Indian Ocean waters of Mabibi beach in an unrivalled marine wilderness sanctuary. Consisting of only 12 opulent thatched rooms (a few with private pools), guided activities here are designed to nurture a deep sense of curiosity and wonder. You can look forward to a myriad of adventurous pursuits from turtle tracking, scuba diving, and cultural tours to open ocean boat trips and fishing.
Phinda Game Reserve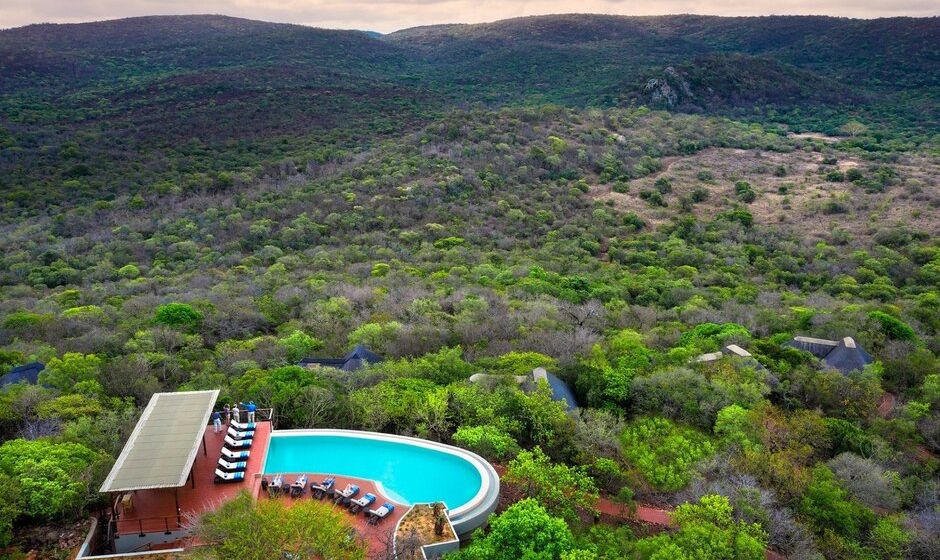 When it comes to leaving the world a better place, sustainability practices are a daily priority at Phinda Game Reserve, such as the elimination of plastic bottles and a focus on energy-saving initiatives. Together with the Africa Foundation the reserve also works closely with neighbouring communities, employing locally, and investing in community education and welfare.
To fund many of the projects that help continue the conservation of Phinda's endangered species, guests are invited to participate in the routine monitoring and research projects that are essential to the survival of the reserves' species You'll have a rare opportunity to assist in either a rhino notching or a rhino de-horning or get up close and personal with the reserve's gentle giants assisting with elephant contraception or collaring. There is also a precious opportunity to participate in Phinda's privately guided pangolin research and monitoring experience.
In addition to these conservation initiatives, local Zulu villagers offer the opportunity to experience their daily lives and routines, to give you a sneak peek into some of their traditional rituals and customs or you can take part in insightful community visits and excursions where you'll see how the various projects are being run and how you can get involved and make a difference.
With its magnificent tapestry of woodland, grassland, wetland, and forest, interspersed with mountain ranges, rivers, marshes and pans, the reserve is situated near the unspoiled beaches and spectacular coral reefs of the deliciously warm Indian Ocean.
Phinda Game Reserve is home to six luxury lodges, each with its own individual charm and character and activities include day and night safari game drives, guided bush walking and a combination of exciting bush and beach adventures.
Reducing your carbon footprint has never been easier, when you stay at one of these extremely luxe eco lodges you'll get to enjoy the country's stunning landscapes, varied wildlife, and rich culture all while supporting sustainable development, community upliftment and wildlife conservation. If you're interested in becoming a philanthropic traveller and eager to experience a luxury holiday with real purpose and meaning, give us a call for more information on UK 01233 80 27 27 or visit our website www.bestofsouthafricatravel.co.uk.