Incredible South African Beach And Wildlife Experiences
Many people believe that the only place you can view wildlife in South Africa is within the country's famous game-rich reserves but with a stunning coastline stretching nearly 2800km, South Africa's pristine beaches also boast some spectacular wildlife wonders. These top four idyllic beach destinations offer a once-in-a-lifetime opportunity to see some unique South African animals in a surreal seaside setting.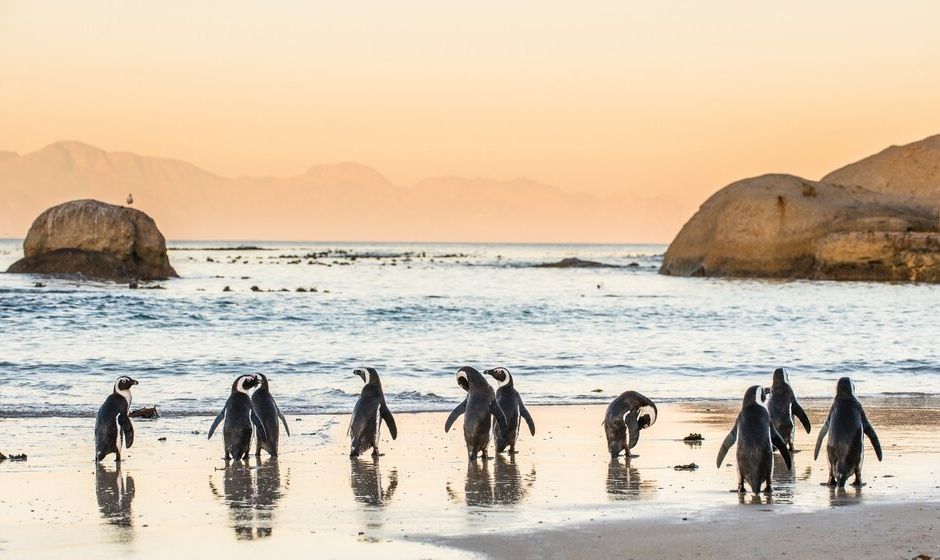 Boulders Beach, Cape Town
A sun-drenched beach in Africa is probably the last place in the world you'd expect to find penguins, but Cape Town's exquisite Boulders Beach is home to a colony of rare African penguins that love nothing more than frolicking around the sandy shores and waves of the cool Atlantic Ocean. It's not just a wonderful place for penguins though, it's also a popular family-friendly swimming beach where kids can climb over the boulders, explore the rock pools, and spend the day mingling and swimming with these adorable birds. If you are a bird lover, Boulders Beach is the only place where you can get this close to African penguins and the antics of these comical creatures waddling across the shore makes for an unforgettable experience.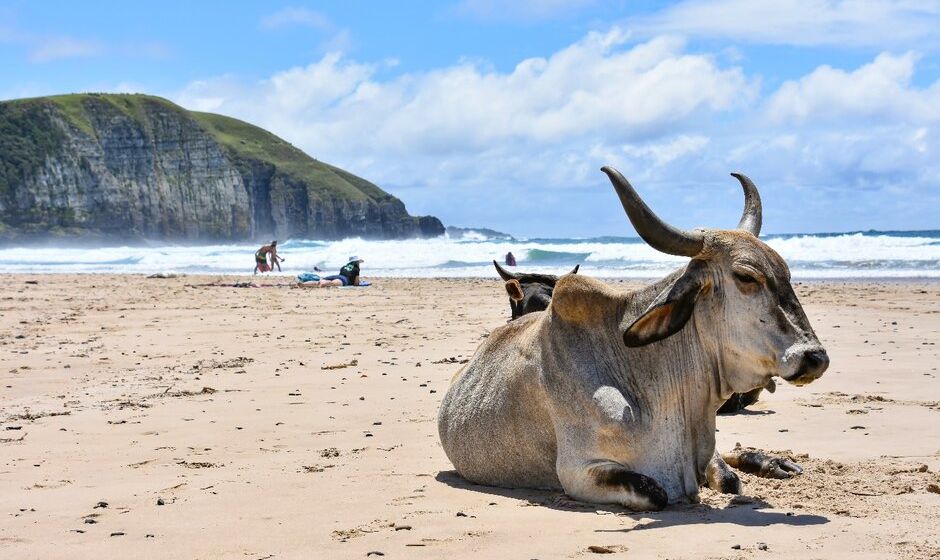 Second Beach, Port St Johns, Wild Coast
If you are looking for the best beach on the Wild Coast the locals in Port St Johns will tell you that Second Beach is THE place to see-and-be-seen. While It's the perfect place for spending long lazy days on the beach and partying when the sun sets, you're also likely to encounter Nguni cows casually soaking up the sun. It's definitely a bizarre sight to behold but it's quite common on the Wild Coast for these beach loving bovines to cool off in the salty water and worship the sun on the powder-soft shore. It's wonderful to see them in this peculiar setting and is a classic Port St Johns experience. Second beach is fabulous for sunbathing (for cows and humans alike) and while there's a full life-guard contingent for swimmers, caution is advised as rip currents are common and there have been shark attacks in the bay.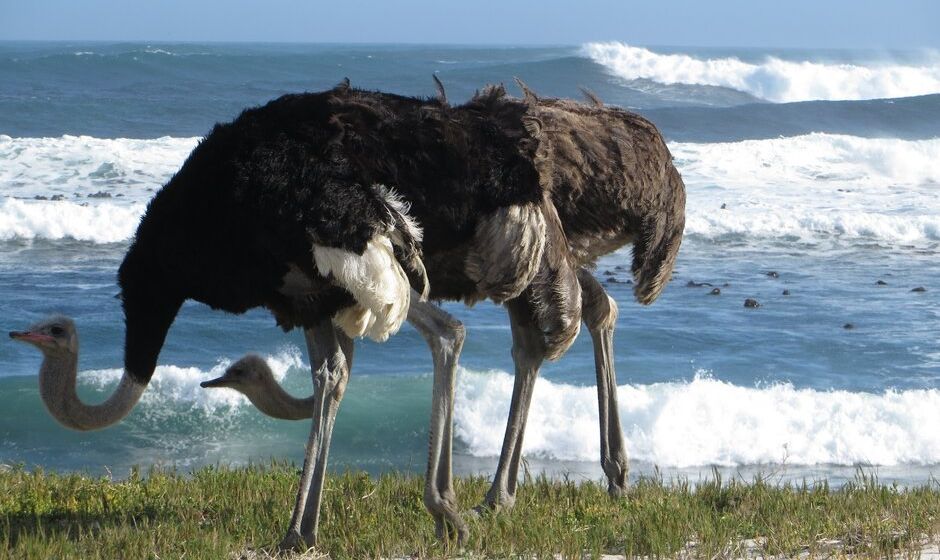 Platboom Beach, Western Cape
Wild and unspoilt, the enchanting Platboom Beach lies just 64km south of Cape Town nestled along a magnificent coastline in the Cape of Good Hope Nature Reserve. This beach is so secluded, it's known as the Cape's most deserted beach and with soft white sand, exquisite waters and rock pools just waiting to be explored, it's a real haven for beach-lovers. Although it is not unsafe to swim you should do so cautiously as there are no lifeguards but the conditions here are perfect for kite surfing and windsurfing, with the addition of some spectacular sand dunes that are great fun for sandboarding. If that's not enough to entice you, the pièce de resistance happens to be the unique animals that roam the shore. Don't be surprised to see ostriches strutting along the beach, baboons foraging in rock pools for shellfish and even eland (large antelopes) making an appearance. There's also an abundance of birdlife featuring terns, gulls, kiewiet and sandpipers that are guaranteed to delight all fans of nature.
Sodwana Bay Beach, KwaZulu-Natal
Sodwana Bay Beach is beautifully situated on KwaZulu-Natal's flawless Elephant Coast and thanks to the deliciously warm Indian Ocean waters it's a popular spot for swimming and surfing. When you are not languishing under the sun perfecting your tan there's a myriad of adventurous pastimes to indulge in, from spearfishing and body-boarding t0 horse riding along the beach. It's also a Scuba diving mecca with a bay teeming with marine life like tropical fish, black marlin, ragged-tooth sharks, sea turtles and even humpback whales. The highlight of the year however is between November and January when the enormous leatherback and loggerhead turtles emerge from the Indian Ocean to lay their precious eggs in the sun-warmed sand. Witnessing this timeless ritual unfold under the moonlight on a warm summer night along kilometres of tranquil beach is a memory to be treasured forever.
At this point you're probably wondering what else South Africa has to offer. From the downright quirky to the utterly sublime, this country is a land marvels just waiting to be discovered. You are bound to have many questions, and at Best of South Africa Travel we have all the answers, so give us a call today on UK 01233 80 27 27 or browse our website www.bestofsouthafricatravel.co.uk.