Magnificent Treats And Where To Find Them – The Ultimate Guide To Shopping In South Africa
Visitors come from afar to enjoy the breath-taking beauty South Africa has to offer and it really is the perfect place for spending long lazy days on the beach, sipping sundowners on safari and wine tasting in sun-soaked vineyards, but let's face it a luxury holiday is all about indulgence and that includes treating yourself to some lavish goodies to take back home. If you want a pair of designer shades to compliment your golden tan and sun-kissed hair or if picking up the perfect pair of Jimmy Choo's to add to your walk-in wardrobe is a priority, you'll find that South Africa is a haven for serious shoppers, with big vibrant cities boasting every designer label under the sun and enough bling to blow your mind.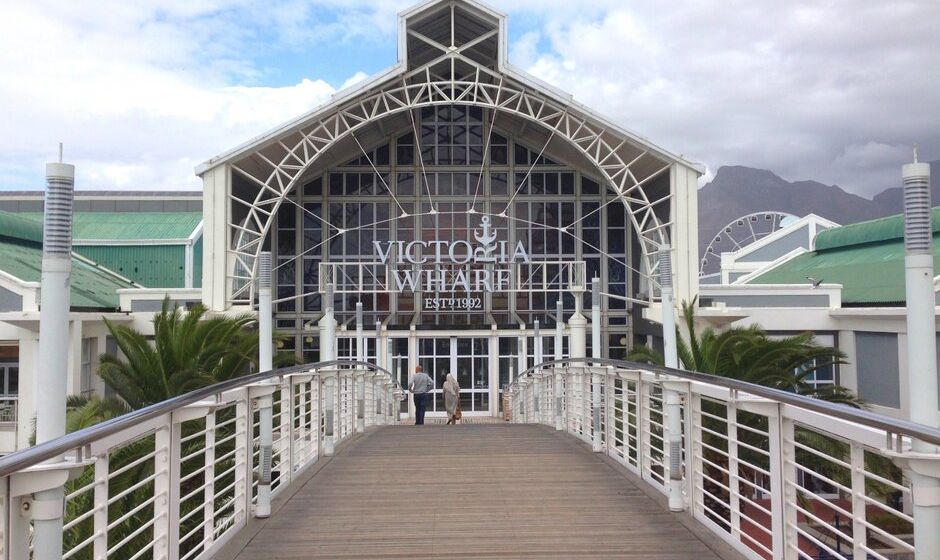 CAPE TOWN
This classic South African getaway is a hotspot for celebs and known for its see-and-be-seen vibe with a vibrant party scene and plenty of trendy restaurants and cocktail bars to frequent when the sun goes down, but it's the Victoria & Albert Waterfront where the jet-set go when they really want to punish their plastic. Magnificently located on the Atlantic Ocean and overlooking a bustling harbour, the 'V&A' is a mecca for both international fashion brands and local African designers that are guaranteed to excite your inner fashionista. With the likes of Louis Vuitton, Burberry, Gucci, Dolce & Gabbana and Emporio Armani you'll be spoiled for choice, and if you are looking for something shiny, you'll be dazzled by the exclusive collections at Chopard and Shimansky. However, it's not just the retail gems that will have you salivating, it's also the outstanding cuisine. With the iconic Table Mountain in the background and sparkling ocean views, dining al fresco at one of the V&A's upscale eateries is exactly what you need after a marathon shop.
JOHANNESBURG
Known as the richest square mile in Africa, Joburg's affluent Sandton City is home to luxury hotels, award-winning restaurants and one of the country's most lavish shopping malls where the elite and fashion-forward flock to enjoy the most exclusive retail and leisure experiences the country has to offer. If you are looking to put your credit card to good use simply don your killer Louboutin's and strut your stuff down the chandelier draped Diamond Walk where you'll find the shops shimmer and sparkle, showcasing some of the world's most coveted luxury retail brands. From Prada and Giorgio Armani to Ermenegildo Zegna, and Billionaire Italian Couture, you could spend hours happily wandering around this mall. Unless you are literally planning to shop till you drop, at some point you have to eat and for lunch, you can't beat the Nelson Mandela Square. The square is a stylish open-air piazza, with a majestic statue of Nelson Mandela that has become a much-loved attraction for both local and international visitors. You'll find some of the finest restaurants in the country just waiting to take your tastebuds to culinary heaven and the perfect spot to soak up the uber stylish and vibrant Afro-cosmopolitan atmosphere.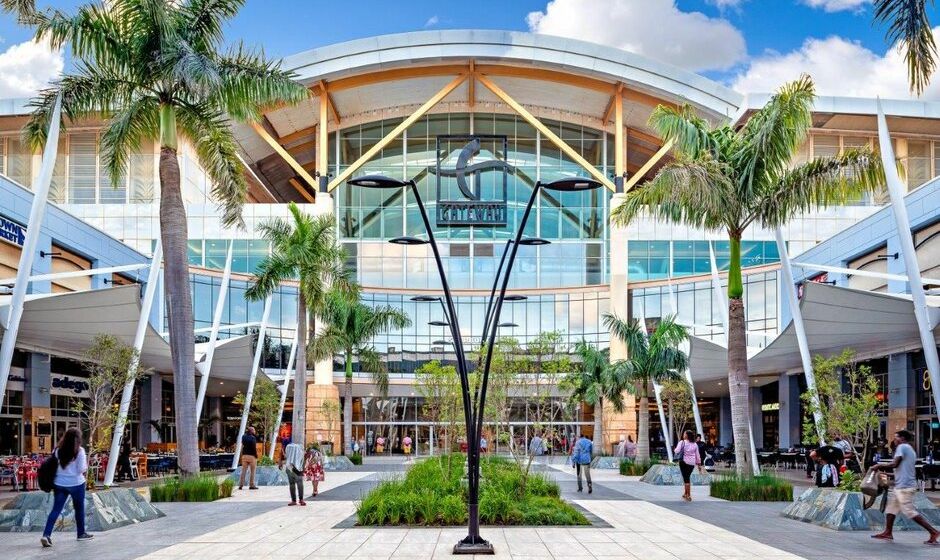 KWAZULU-NATAL
Situated in the upmarket coastal resort of Umhlanga, The Gateway Theatre of Shopping is one of the largest shopping centres in the Southern Hemisphere. It has everything from elite fashion stores to waffle bars and waterslides so you might need to ditch the designer heels if you want to experience the ultimate shopping spree here. Boasting world-class fashion, entertainment and dining, this sprawling multi-level mega mall has everything to entice you to splurge on those must-have items. Be sure to check out the sublime creations by local fashion designers at YDE or The Space and whether it's a pair of Versace jeans or exquisite diamond jewellery from Browns, it's fair to say you won't' be disappointed. With a whopping 70 eateries to choose from, enjoying your retail afterglow over a decadent meal is the pièce de resistance.
In South Africa's big cities, retail moments are made to be cherished. With an eclectic ensemble of fashion, footwear, jewellery, and timepieces you'll find that your South African shopping experience will be as bespoke as its selection of boutiques and shops. For more information give us a call today on UK 01233 80 27 27 or visit our website www.bestofsouthafricatravel.co.uk.