Discover The Magic Of Southern Africa By Horseback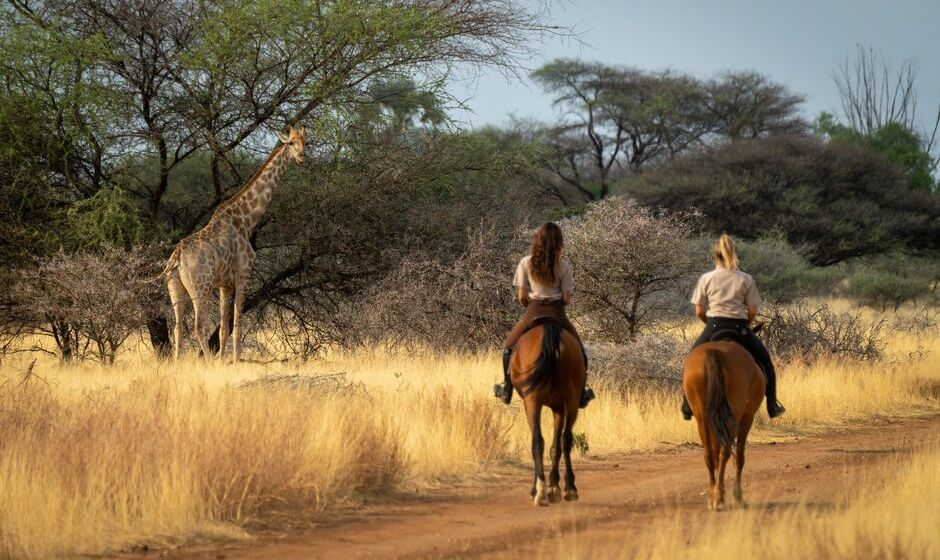 A traditional African safari is a bucket list item for many but imagine doing it by horseback. Whether it's galloping over endless savannah, through deserts and delta or on long stretches of beach nothing beats tracking herds of zebra or riding alongside elephants. Following in the footsteps of Africa's greatest pioneers you'll get to experience the romance and nostalgia of a bygone era and discover that a horse-riding safari might just be one of the best ways to explore southern Africa and its fascinating wildlife.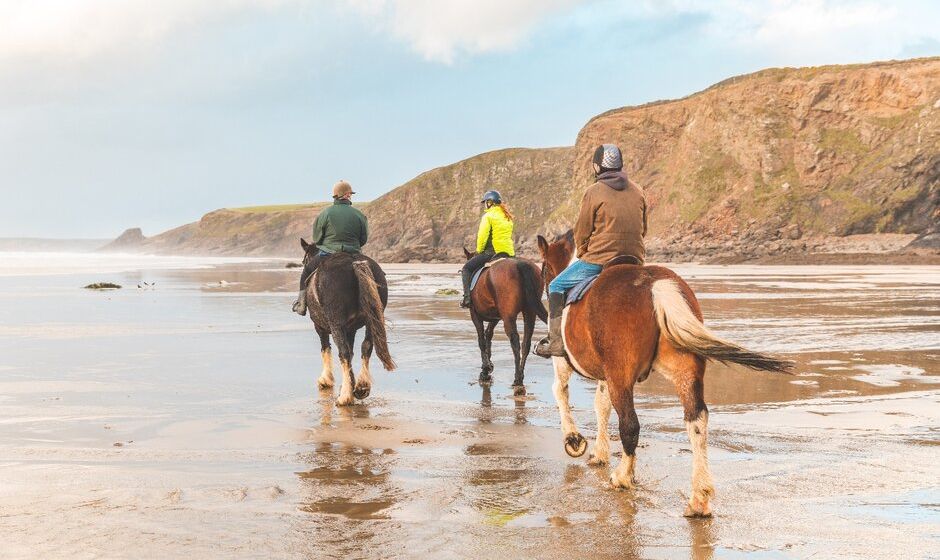 South Africa
With one of the most diverse landscapes in the world, South Africa's scenic beauty is a nature lover's dream and with magnificent mountain ranges, vast swathes of bushveld, stunning coastlines, and picturesque winelands, it's an excellent choice for a horse-riding holiday.
To discover the Big Five by horseback is utterly unique and South Africa offers some amazing Out-of-Africa-style riding safaris in game rich reserves like the Kruger Park where you can enjoy the spectacular sights and sounds of the African bush. Spend thrilling days in the saddle cantering through the savannah at sunset or tracking game by quietly merging with herds of elephant, edging your way towards a tower of giraffe, or weaving around grazing zebra.
If you like the sound of hurtling along deserted beaches as the sea spray caresses your skin, simply take a gallop on the wild side and head for South Africa's unspoilt Wild Coast. This is not a simple beach ride though, this rugged coastline is a wilderness paradise where you'll enjoy meandering trails through rolling hills, lush forests, dramatic cliffs, sparkling rivers, and mighty waterfalls that plunge into the sea.
A slower pace is required if you've always wanted to experience the cornucopia of the Cape Winelands. Saddle up for a leisurely trot through valleys of sun-soaked vineyards, set against glorious mountainous backdrops stopping only to indulge in the region's finest wines and delicious cuisine.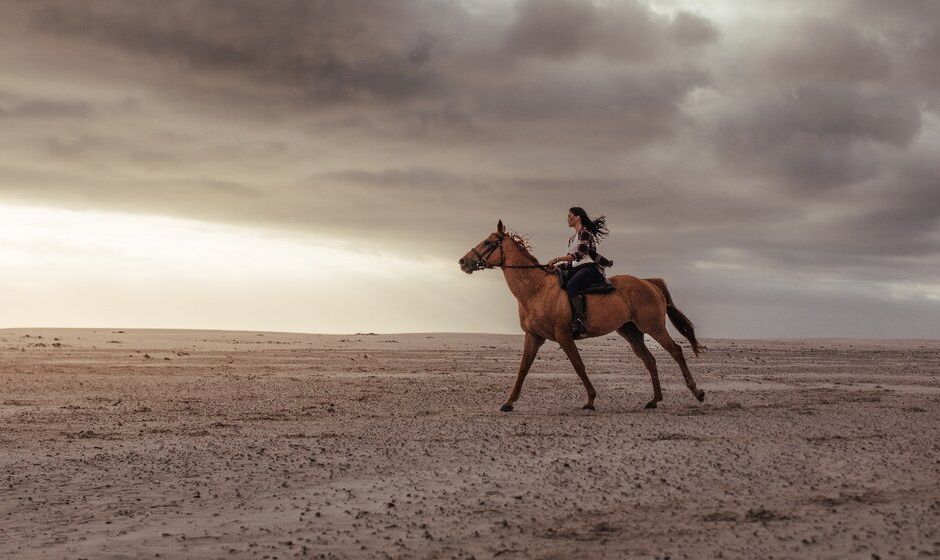 Botswana
Oprah Winfrey famously once said that Botswana is Africa's best kept secret and for good reason, its visually exciting and abundant in wildlife making it one of the best places on the continent for a horseback safari.
The massive Kalahari Desert covers more than 70 percent of Botswana, where you can spend your days riding and your nights camping under the milky way like the safari pioneers of old. From your saddle you'll encounter an array of desert-adapted wildlife like wildebeest, zebra, elephant, and lion which makes for an unforgettable and immersive off-the-grid safari.
If you're in the market for an adventure and hoping to experience something a bit different Botswana offers the once-in-a-lifetime opportunity to ride out across the vast ivory-hued landscape of the country's famous stark and barren salt pans. Here you can experience the eerie silence and surreal lunar-like landscape that have captivated travellers from all over the world.
If its exhilaration you're looking for mount up and head north to the lush serpentine waterways of the Okavango Delta. Your saddle will provide the perfect vantage point to witness magnificent herds of elephant, and other game like lion, wild dog, and hyena. This is a wildlife dream come true and a hard bucket list experience to beat.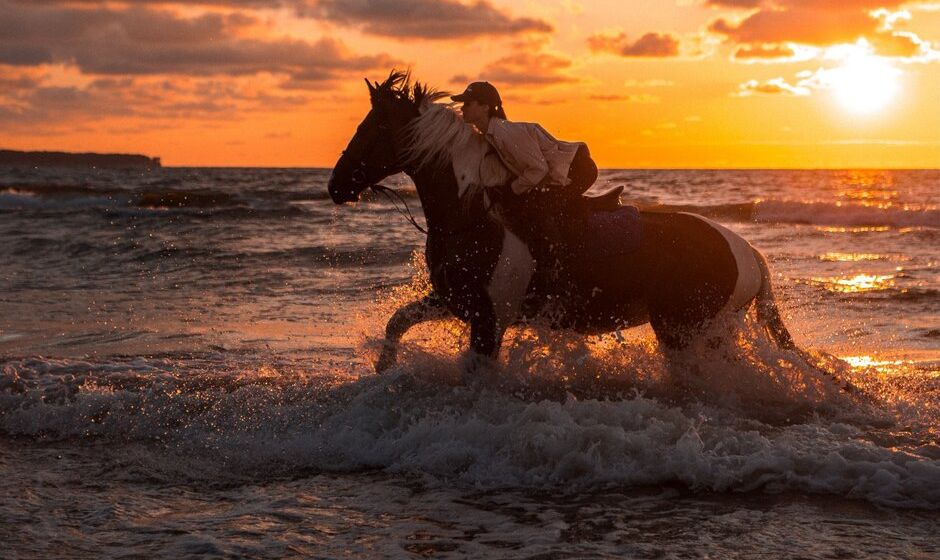 Namibia
If it's freedom you're looking for exploring one of the most remote areas on the planet by horseback is a truly epic adventure. Namibia offers a horse-riding safari for the more experienced rider (intermediate and above) with trails that traverse the haunting beauty of the Namib desert to the spectacular Skeleton Coast. Enjoy evenings under the stars, nights around the campfire and days in the saddle covering striking and contrasting desert landscapes.
Embrace the solitude and marvel at Sossusvlei, one of Namibia's most spectacular and best-known attractions. This large, white, salt and clay pan is surrounded by massive rolling red dunes that are guaranteed to take your breath away. Wildlife that can be found around Sossusvlei include ostrich, springbok, and gemsbok.
With its fascinating rocky and rugged landscapes Damaraland is a stunning setting for your horse-riding safari. Riding across one of the last true wildernesses we have left you'll get to feast your eyes on the magnificent desert-dwelling elephants, critically endangered desert lions as well as rhino, oryx and springbok who have adapted perfectly to the region's harsh and arid climate. The desert landscape is also home to centuries old rock engravings on the extinct volcanic craters of Twelflfontein, a petrified forest and a gigantic rock finger surrounded by endless wilderness.
Namibia's Skeleton Coast is a wild and treacherous coastline littered with shipwrecks and whale bones so an epic gallop in the cold surf of the Atlantic Ocean where giant sand dunes seem to tumble into the ocean can only be described as awe-inspiring. Experience a ride where the desert meets the sea along a deserted sandy shoreline with the wind in your hair and you've got the one of the best horse rides in the world.
The good news is that you don't need to be an expert to enjoy a riding safari in southern Africa as all abilities are catered for and with a myriad of luxurious accommodation options to choose from all you need to do is mount up and trot off into the sunset. If you are looking for incredible thrills and adventure, get in touch with us and we will help you find the ultimate horse safari. Call UK 01233 80 27 27 or visit our website www.bestofsouthafricatravel.co.uk.