Why Diversity Is South Africa's Greatest Tourism Asset
South Africa is a land of incredible diversity, featuring cities, beaches, forests, mountains and even deserts. Having been declared one of the 18 mega diverse destinations in the world, its home to the majority of earth's species, including high numbers of endemic species, making it the perfect destination to spot many rare and unique creatures in their natural habitats - including the famous Big 5. South Africa is also a country of spectacular natural scenic beauty, in fact, there is a unique treasure trove of natural riches to be found in each one of its nine provinces. Every province on our list below guarantees fantastic safari experiences so we encourage you to visit more than one province on your next holiday to South Africa. Here are some of the many attractions and distinctive features of what can only be described as some of the most geographically diverse holiday destinations in the world.
Western Cape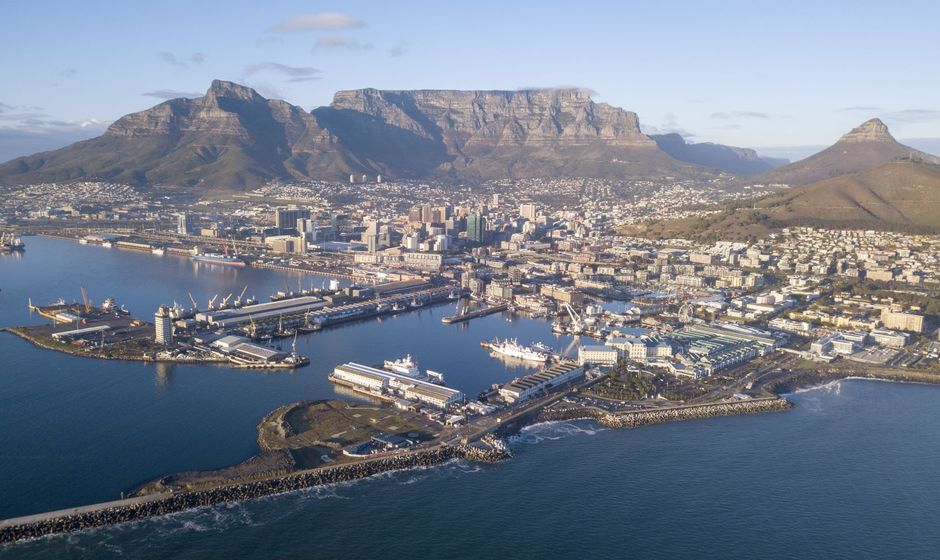 The Western Cape enjoys a glorious Mediterranean climate with warm dry summers and mild, moist winters and is jam-packed with a plethora of attractions to suit every holidaymaker. One moment you could be drinking in the showstopping views from the top of the iconic Table Mountain and sipping on world-class vintages in the Cape Winelands the next. The Western Cape's dramatic shoreline boasts some of the best blue flag beaches in the world and water-based activities include swimming with Cape Fur seals in Robberg Peninsula, chilling with penguins on Boulders Bay, whale-watching in Hermanus and for the thrill-seekers, shark cage diving in Gansbaai. The Western Cape is also home to the cosmopolitan city of Cape Town, famous for its cuisine and culture, making it one of the most popular tourist hotspots for travellers to South Africa. Driving the Garden Route from Mossel Bay to Storms River is a great introduction to the province for first-time visitors and the perfect opportunity to see some of the Western Cape's most attractive towns and beaches. Tucking into Knysna's famous fresh oysters should definitely be on your to-do list as well as a tour of the picturesque villages of the Cape West Coast and the stunning Cederberg Mountains. Venture inland to the Klein Karoo region and discover the Cango Caves, a true geological marvel and for those who are up for it, ride an ostrich in Oudtshoorn, a town famous for its many ostrich farms. On a self-drive safari in the Karoo National Park sightings of distinctive desert-adapted wildlife are on offer, ranging from eland and klipspringer antelope to hyenas, jackals, and lions.
Gauteng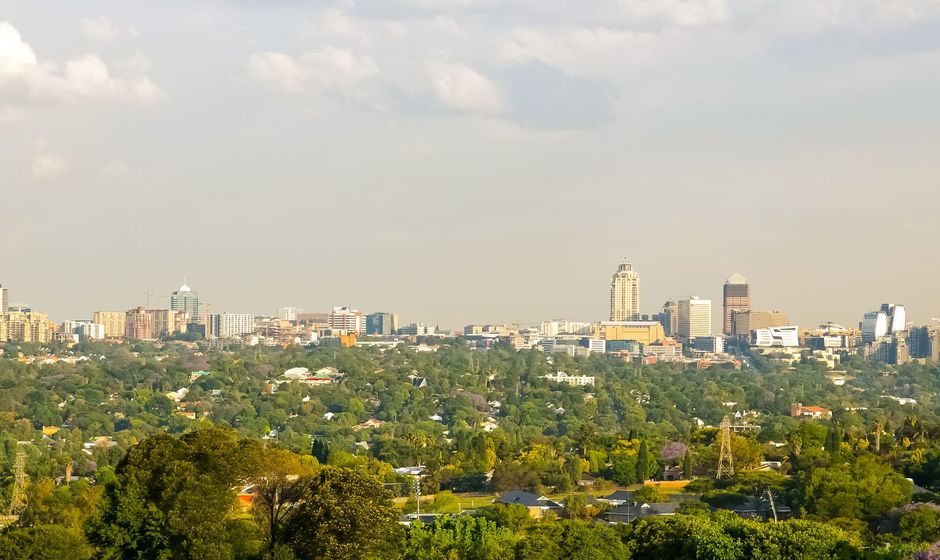 Located in the highveld region of northeast South Africa, Gauteng is both the smallest and the most populous of the country's nine provinces. Gauteng is said to offer one of the world's best climates making it a popular choice for international tourists looking for a city break. The bustling city of Johannesburg is a place of extremes where you can splash some serious cash in its affluent and upmarket shopping malls and then experience township life in Soweto, one of the city's poorest informal settlements. On a township tour of Soweto, you will discover its rich history like the vibrant Vilakazi Street Precinct where Nobel Peace Prize winners Nelson Mandela and Archbishop Desmond Tutu once lived. The Soweto beer festival in October attracts huge throngs of tourists and a bungee jump from the colourful Orlando Towers is a rite of passage for adventure-lovers. Joburg has a palpable buzz and this vibe can be felt in the arty Maboneng District and its many trendy nightspots. Johannesburg is also a great destination for history buffs where visitors can learn about the country's turbulent past at the Apartheid Museum, time-travel at the Cradle of Humankind or go fossil hunting in the Sterkfontein Caves. Johannesburg often steals the limelight from Pretoria, but the country's administrative capital is well worth a visit for its many historical and cultural landmarks such as the Union Buildings and Voortrekker Monument, and visitors who are lucky enough to visit during spring will be treated to the breath-taking purple bloom of Pretoria's 70 000 Jacaranda trees.
Eastern Cape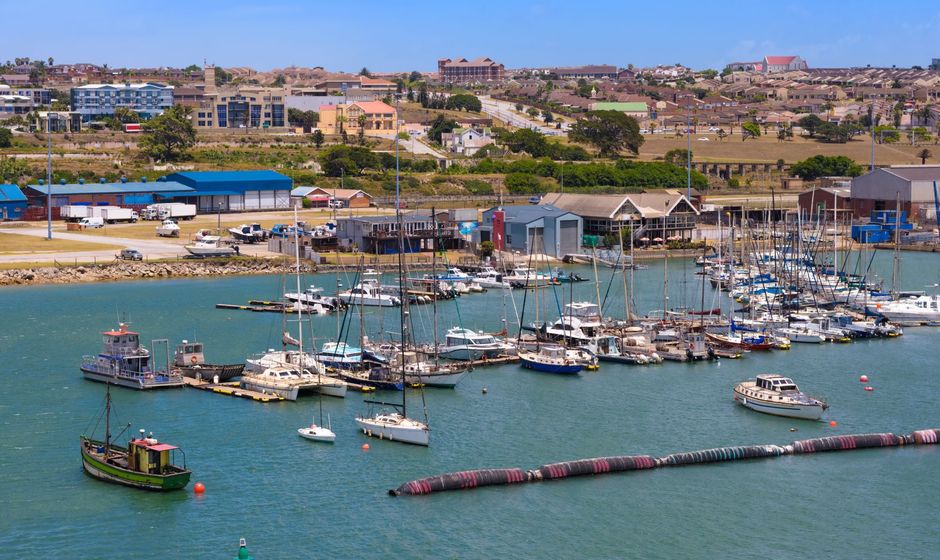 South Africa's Eastern Cape Province is situated between the Western Cape and KwaZulu Natal and has a lovely temperate climate with a high level of annual sunshine perfect for holidaymakers who want to soak up the sun whilst visiting the coast. This province is well known for its exceptional hospitality, in fact the capital city Port Elizabeth is fondly referred to as 'The Friendly City'. The spectacular coastline here is generally rugged and studded with beaches that when compared to South Africa's many other commercial beaches, tend to be wilder and more unspoilt. Set along the aptly named Wild Coast between the East Coast and Port Edward, lies the picturesque Coffee Bay and its iconic sea arch, the 'Hole in the Wall', as well as the magnificent Magwa Falls near Lusikisiki. With areas of arid semi-desert, mountains capped with snow and rolling grasslands, the Eastern Cape offers unique tourism experiences that include whale watching in Algoa Bay, discovering endangered species in Zebra National Park, and learning about Xhosa culture in the Transkei. Active holidaymakers can surf the epic waves in Jeffrey's Bay, hike the Tsitsikamma's Spectacular Otter Trail or bungee jump off the world's highest bridge over the Bloukrans River. From June to July the Eastern Cape has some fabulous winter attractions where visitors can hit the Slopes at Tiffindell Ski & Alpine Resort, enjoy Christmas in July in the bohemian village of Hogsback, nestled high in the Amathole Mountains or admire the talent at Makhanda's National Arts Festival. The must-see highlight of the province's semi-desert interior is the ethereal Valley of Desolation in Camdeboo National Park which boasts stunning dolerite columns that rise out of the seemingly endless Great Karoo plains.
KwaZulu-Natal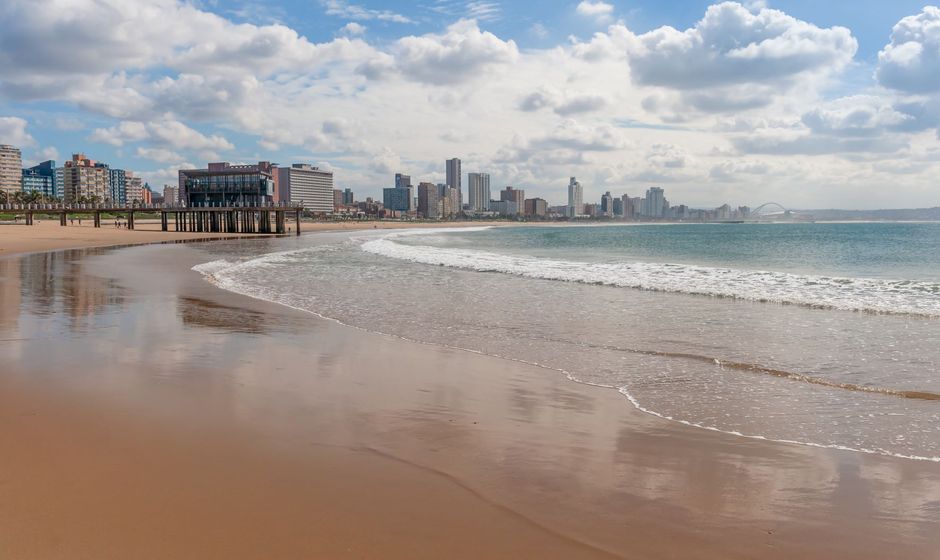 KwaZulu Natal boasts a hot, subtropical climate and has a glorious coastline of powder-soft beaches gently lapped by the Indian Ocean. The weather here is sunny and warm which makes it tourist friendly all-year-round and the perfect destination for idyllic beach holidays or a combination of sun, sea, and safari. KwaZulu-Natal was the homeland of the great King Shaka, the founder of the Zulu nation and with its outstanding biodiversity and cultural significance it is no wonder its home to several World Heritage Sites. From the coastal palm trees, sugar cane fields and banana plantations to the rivers, streams, valley's and mountains of the Ukhahlamba Drakensberg Park, this stunning province is unlike any other in South Africa. Highlights include Durban's golden mile and uShaka Marine World, a popular water theme park great for the whole family. Sodwana Bay is famous for its world-class snorkelling and scuba diving along colourful coral reefs and adventure packed outdoor activities like kayaking, horse riding and ziplining can be found at Oribi Gorge. Away from the coast, KwaZulu-Natal's interior region is a magical place where visitors can touch the sky in the magnificent Drakensberg Mountain range, traverse the valley of a thousand hills, go fly fishing in the Natal Midlands and see the Big 5 in Hluhluwe-Imfolozi Park - Africa's oldest Nature reserve.
Mpumalanga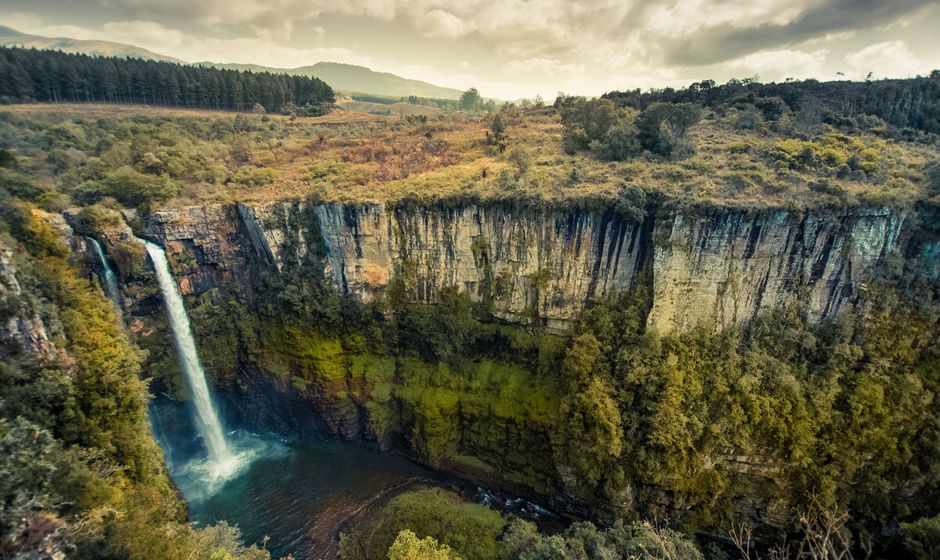 Mpumalanga means "east", or literally "the place where the sun rises" in the Swazi, Xhosa, Ndebele, and Zulu languages and happens to be one of the most scenic and beautiful places in the world. Home to the world-famous Kruger Park, the climate here is warm and sub-tropical in the lowveld while the high-lying grassland savannah of the highveld experiences dramatic extremes of hot and cold. Driving the Panorama Route is one of the best ways to explore this province and will take you on a scenic journey through awe-inspiring misty mountains and on to major tourist attractions with panoramic vistas that will take your breath away. Soak up the views from God's Window, marvel at the Three Rondawels, gaze across the Blyde River Canyon and be inspired by a myriad of magnificent waterfalls like Lisbon Falls. The otherworldly Bourke's Luck Potholes are without a doubt another major geographical icon that really has to be seen to be believed, view them from elevated walkways or take a refreshing dip in the shallow pools created over thousands of years by swirling eddies, and strong raging waters. A visit to Pilgrim's Rest is a must when in Mpumalanga, this small museum town is full of history and culture and with several fabulous eateries, it makes a great place to stop for a bite to eat. The Sudwala Caves are a nature-lover's dream, formed over 200 million years ago they are the oldest caves in the world, offering visitors a rare opportunity to walk in the footsteps of their ancestors. There's a myriad of things to do for adventure-lovers such as hiking, biking, abseiling, ziplining, white water river rafting and for those who are keen, take a leap of faith at the Big Swing in Graskop or whizz along the exhilarating Long Tom Toboggan run in Misty Mountain, and receive some well-deserved bragging rights.
One of the best things about travelling across South Africa is that each region is completely different and a delight to explore. You will find that every province offers many riches and before you leave, will ultimately bestow its own unique imprint on your soul.