Why South Africa Is One Of The World's Top Lgbtq+ Holiday Destinations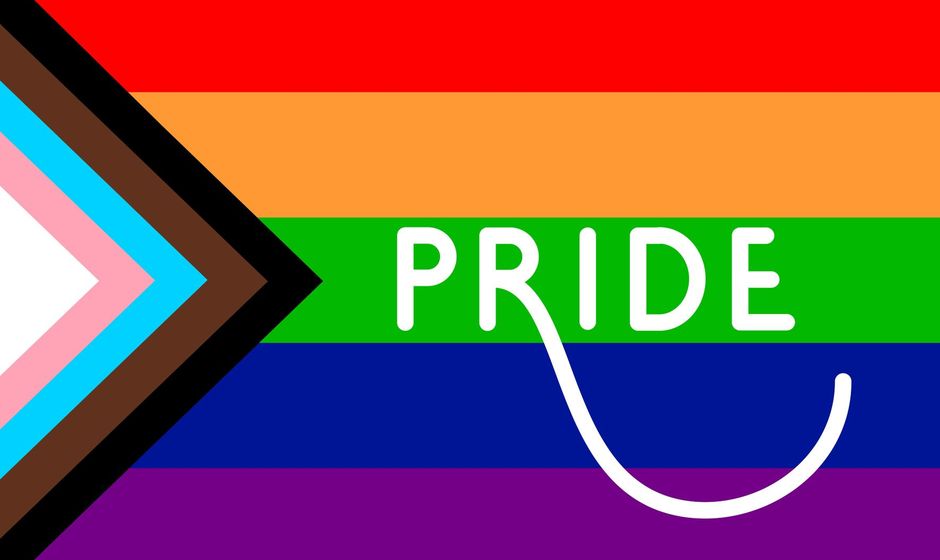 With one of the world's most progressive constitutions where equality and protection from discrimination is enshrined by law, South Africa is by far the most welcoming country in Africa for LGBTQ+ travellers. If you are a LGBTQ+ couple, family or group of friends looking for some sun, sea, and safari you will be spoilt for choice in South Africa with luxurious accommodation, vibrant venues, festivals, and events celebrating LGBTQ+ culture across the country. If you are keen to experience a rich diversity of people, cuisines, and languages, alongside pristine beaches, and wildlife you'll soon discover why South Africa is so easy to fall in love with.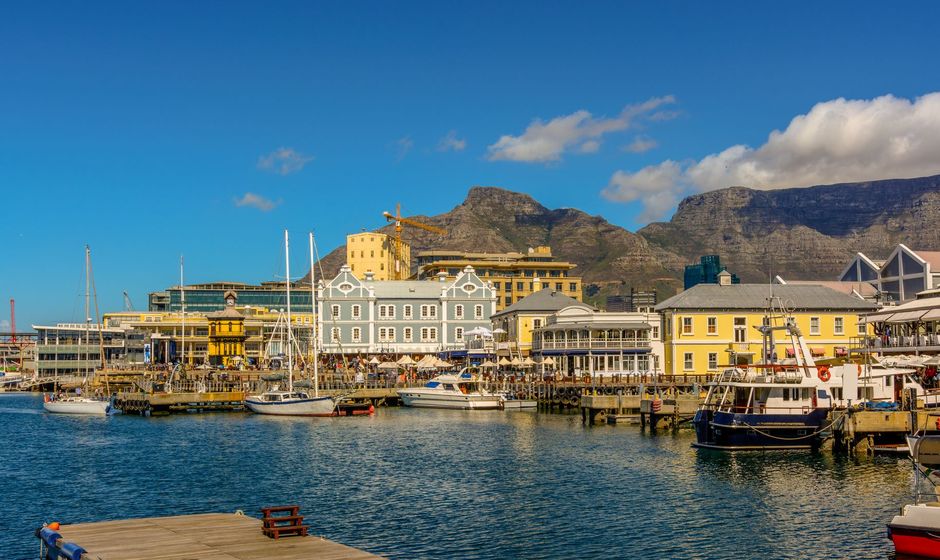 CAPE TOWN
It's truly okay to be gay in South Africa's 'Pink City' with a large and thriving LGBTQ+ community, this cosmopolitan city boasts intoxicating nightlife and an electrifying events calendar that includes Pride marches, film festivals and buzzing street parties. If you're looking for excitement and an excuse to stay out all night, make your way to gay friendly areas like Long Street and rub shoulders with celebrities in Cape Town's party district or try the uber trendy De Waterkant, which is reminiscent of London's Soho and New York's Greenwich Village. The Pink Panther and Crew Bar are two of the hottest dance clubs celebrating LGBTQ+ nightlife in Cape Town but when you are not living it up in the city, Cape Town's sun-soaked coast offers several gay beaches with Sandy Bay being a popular choice with gays and lesbians. This beach is one of the top ten gay beaches in the world and is nestled behind steep cliffs offering a haven of powder soft sand gently caressed by the sparkling blue Atlantic Ocean. Whale watching in Hermanus or swimming with penguins on Boulders Beach are popular activities while shark cage diving is a great choice, you're a bit of an adrenaline junkie. South Africa's fairest Cape is also renowned for its world-class wineries so a tour of the vineyards is an absolute must. Fans of art and culture are in for a treat with impressive art galleries to explore while the colourful suburbs of the Bo Kaap and dining on the authentic Cape Malay cuisine will deliver a heady hit of culture. History buffs will be enthralled on a trip to Robben Island where former president Nelson Mandela was incarcerated for 18 years and of course, no holiday to Cape Town would be complete without an epic hike up the city's iconic Table Mountain. Several great days trails all end with breath taking views atop one of the Seven New Wonders of the World.
Events to diarise
• Cape Town Pride – February-March. Ten days of marches, parties, and parades across the city.
• Mother City Queer Project, Cape Town – December. An incredibly popular event described as Africa's biggest gay costume party, attracting both gay and straight crowds.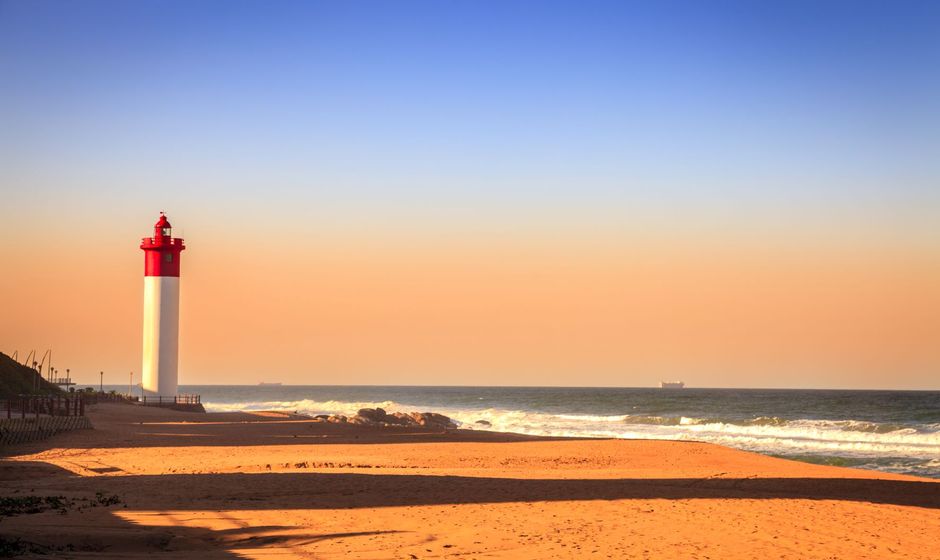 DURBAN
With a glorious waterfront promenade, miles of gorgeous coastline, the warm Indian Ocean and luxury beachfront hotels and bars the beautiful coastal city of Durban is a sub-tropical paradise. Durban may have a smaller gay scene than Cape Town or Johannesburg, but you're still guaranteed a warm welcome with many establishments scattered around this popular seaside holiday city that actively welcome gay clientele. The Bent is a monthly party held on the last Friday of every month, keep an eye out for its roving parties at classy venues in the Durban suburbs, where crowds range from 200 to 600 patrons. Bent also features monthly LOT (lesbians over 30s) events, catering to the more mature crowd. Florida Road is known as one of the city's trendiest streets where hip and happening Durbanites gather to enjoy the electric street vibe and unique, historic architecture with a range of restaurants, galleries, boutiques, studios, and bars while Durban's famous Golden Mile boasts a golden sandy shoreline perfect for relaxing on lazy summer days. You'll also find unofficial gay nudist beaches like Virginia Beach, a favoured spot situated between upscale Umhlanga and central Durban. There are lots of activities to do in this friendly city and a trip to Durban is incomplete without spending a day at the 40-acre uShaka Marine World theme park which offers dolphin shows, seal shows, penguin presentations, shark dives, ray feeds and the opportunity to dine while surrounded by sharks in The Cargo Hold restaurant. A visit to Durban Botanical Gardens will give you a rare opportunity to see the ancient pre-dinosaur cycads dating back 250 million years and aquatic thrills can be experienced on a KwaZulu-Natal Sharks Board boat tour. All the thrills of Big 5 game viewing can be found on safari at the Hluhluwe Imfolozi Game Reserve and the red-and-white candy-striped lighthouse in Umhlanga is worth a visit if only for the legendary African sunsets over the Indian Ocean which can be enjoyed with a refreshing cocktail at the iconic Oyster Box hotel's Lighthouse Bar.
Events to diarise
• Durban Gay & Lesbian Film Festival – August-September. 10-day queer cinema festival, featuring local and international filmmakers.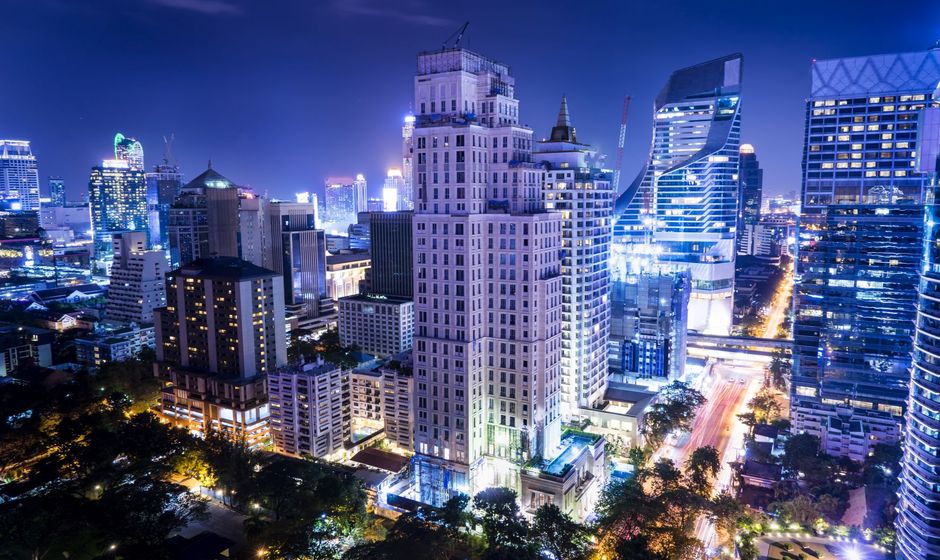 JOHANNESBURG
Johannesburg is the place to be if you are looking for a diverse and exhilarating city break. Unlike Cape Town, where LGBTQ+ nightlife is clustered in certain neighbourhoods, like De Waterkant, Johannesburg's gay scene is more widespread. Gay bars and clubs are mostly found in the affluent suburbs of Sandton, Melville, Parkhurst, and Illovo with hotspots like Beefcakes where you can enjoy an extraordinary drag dining experience which evokes the ambiance of 1950s Miami's South Beach or all-night revelling at the chic and playful Babylon, a bar and pumping nightclub with the hottest DJ's and world-class drag performers. Melville's most popular gay bar, Ratz, is ideal for socialising and pre-drinks and if you feel like some Portuguese or Mozambican cuisine while mingling in a gay-friendly setting, then Xai Xai Lounge is another gem in Melville. On a guided tour of the city, you'll find an array of museums, theatres, restaurants, galleries, and design stores In Braamfontein. Then there's Newtown, a cultural precinct which is now a vast heritage site and Maboneng the arts district of Johannesburg which is home to the Township Arts Experience. If you are interested in the history of South Africa, the Apartheid Museum promises a poignant experience while the Cradle of Humankind, (renowned as the place where humankind originated) offers a rich paleoanthropological site where you can view the remains of hominids from about 2 to 3.3 million years ago. Also well worth the drive is the Pilanesberg National Park where you can enjoy game drives, walking safaris, hot air ballooning, quad biking, interactive drumming, and tribal dances.
Events to diarise
• Gay Pride March, Johannesburg – September/October. The march through the cities is followed by street parties and an open-air concert.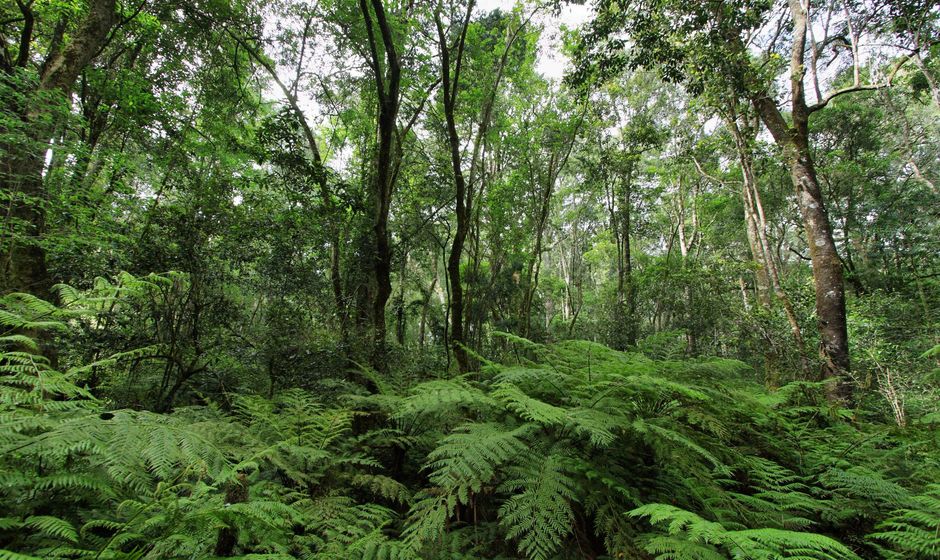 KNYSNA
Embraced by an exquisitely beautiful lagoon and surrounded by lush, ancient forests, the town of Knysna is nestled on South Africa's picturesque Garden Route and if you are looking for a more relaxing holiday and can forego the festive club scene offered in South Africa's larger cities then Knysna might just be the place for you. As a small town, there are limited nightlife options in Knysna, however, recent years have seen an influx of LGBTQ+ owned/friendly boutique hotels and guesthouses opening both in Knysna, and the neighbouring town of Sedgefield. The area's stunning beaches, estuaries, lakes, and rivers offer a myriad of water-based activities like swimming, snorkelling, surfing, kite surfing and sailing or dinner and luxury sundowner cruises as well as boat trips for whale and dolphin watching. The major drawcard for LGBTQ+ travellers, however, is Knysna's Pink Loerie Mardi Gras and Arts Festival. Each year, usually at the end of April/beginning of May, the festival celebrates the region's local LGBTQ+ community, as well as their cultural contributions.
Events to diarise
• Pink Loerie Mardi Gras, Knysna – April-May. Featuring parades, concerts, art exhibitions and parties.
With beaches, mountains, winelands, and wildlife, you are guaranteed to find that South Africa is a vibrant, friendly, and welcoming holiday destination that can be enjoyed as a loved-up trip of a lifetime, an unforgettable family getaway or a celebration with your closest friends. At Best of South Africa Travel, we aim to deliver that dream 'Out of Africa' experience with every one of our luxury and bespoke itineraries so it's well worth checking out our website if you are looking for some inspiration to fuel your wanderlust or better yet, give us a call for some friendly advice.
Call Ash Jarvis on UK 01233 80 27 27 or visit www.bestofsouthafricatravel.com