5 Showstopping Spots To Pop The Question In Southern Africa
Popping the question is (hopefully) a once-in-a-lifetime experience so planning a showstopping proposal takes a great deal of thought. Southern Africa is a dream destination for those with romance in mind offering five-star hotels with sweeping ocean views, luxury treehouses under star-studded skies, breath-taking mountain retreats and secluded lantern-lit safari camps. While many of these are luxury spots (with the price tag to match), these ideas are definitely worthy of making it into the first chapter of your personal tale of love - and guaranteed to make a great story for the grandchildren one day.
1. LAKE OF STARS
Nkwichi Lodge, Lake Malawi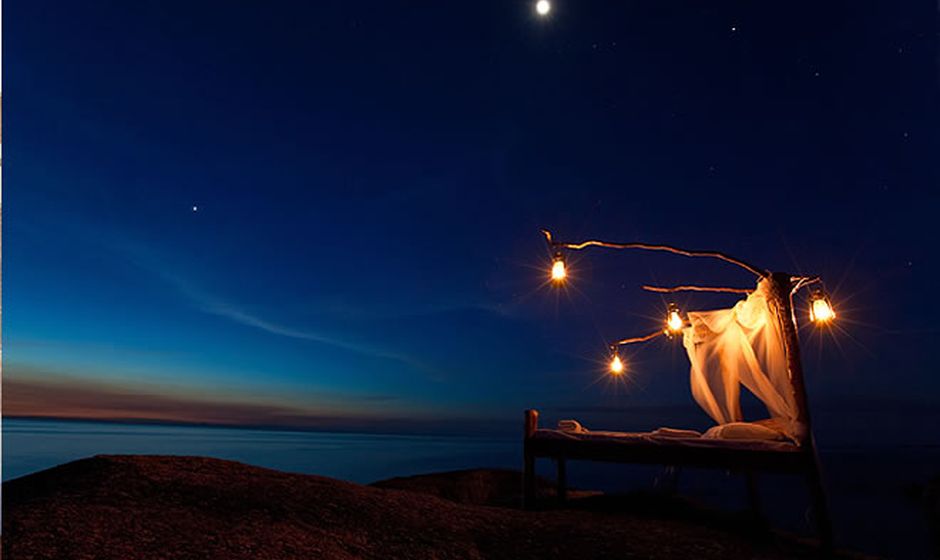 For the ultimate in African romance you can't beat the 'star-bed sleepout' offered by Nkwichi Lodge situated on the pristine, unspoiled Mozambican side of Lake Malawi. At sunset you'll be taken to a private island overlooking the magnificent Lake of Stars where you'll enjoy a romantic dinner for two. This would be the opportune moment to get down on bended knee, and after your meal you will be left alone to spend the night with your beau under star-studded skies being serenaded by the gentle lullaby of the lake's waters. A sumptuous, outdoor, muslin draped bed completes the scene, and, in the morning, you'll be collected and treated to an awesome celebratory champagne breakfast in the bush.
2. VICTORIA FALLS
Tongabezi Lodge, Zambia
This one is for those who like to live life on the edge, literally. Popping the question in a rock pool at the edge of 'the smoke that thunders' is not only exhilarating, very few people can say they got engaged at the precipice of one of the seven natural wonders of the world. Your African love story begins at Tongabezi Lodge, a romantic hideaway on the banks of the Zambezi River just upstream of Victoria Falls. You will be taken by boat to Livingstone Island then it's a short swim to the rock pool (at which point you propose from your lofty perch above cascading waterfalls) followed by a picnic feast and champers of course! This option does require some planning as the rock pool is usually open between mid-August and mid-January - depending on Zambezi water levels.
3. HOT AIR BALLOON SAFARI
Sabora Tented Camp, Grumeti Serengeti, Tanzania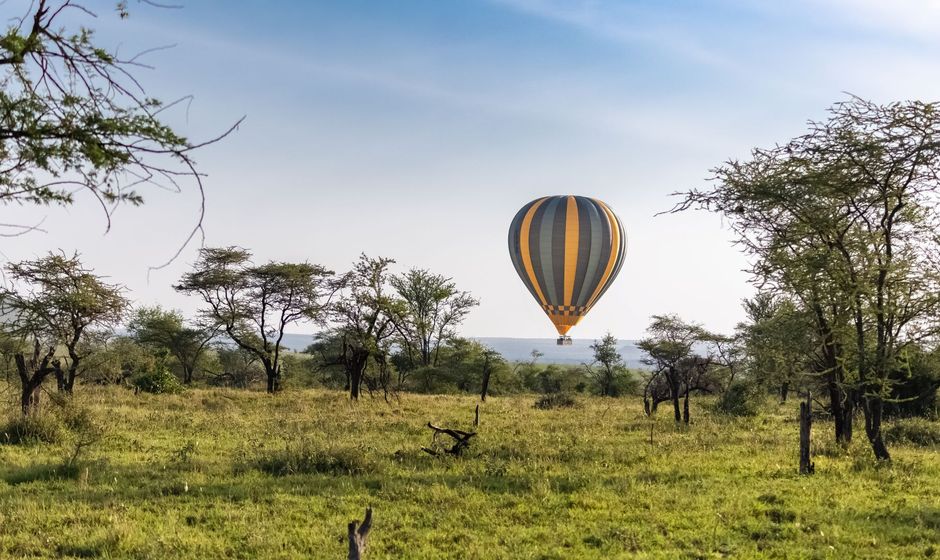 For those who like to go big or go home, the romance factor for this one is off the charts. Your base is an intimate East African tented camp modelled on a 1920s-style explorer's camp in the middle of the game-rich savannah plains of the Serengeti. Evoking the elegance and romance of a bygone era, your every whim will be catered to in a luxury tented suite lavishly furnished with antiques and Zanzibari treasures.
A pre-dawn wake-up is required for this proposal as ballooning takes place at sunrise but some things are certainly worth the effort and this is one of them. Rising before the birds and heading out from your camp in the silence of the pre-dawn towards the launch-site is all part of the anticipation. Take off is usually a noisy, bumpy affair but nothing beats the sense of excitement that ripples through you as slowly ascend to cruising altitude. Popping the question as the sun rises is the stuff romance novels are made of, followed by one of best ways to see the full splendour of the Great Wildebeest Migration.
Once back on terra firma, a glorious champagne brunch awaits you, prepared and served on the savannah.
4. GOD'S WINDOW
Flycatcher Castle, Mpumalanga, South Africa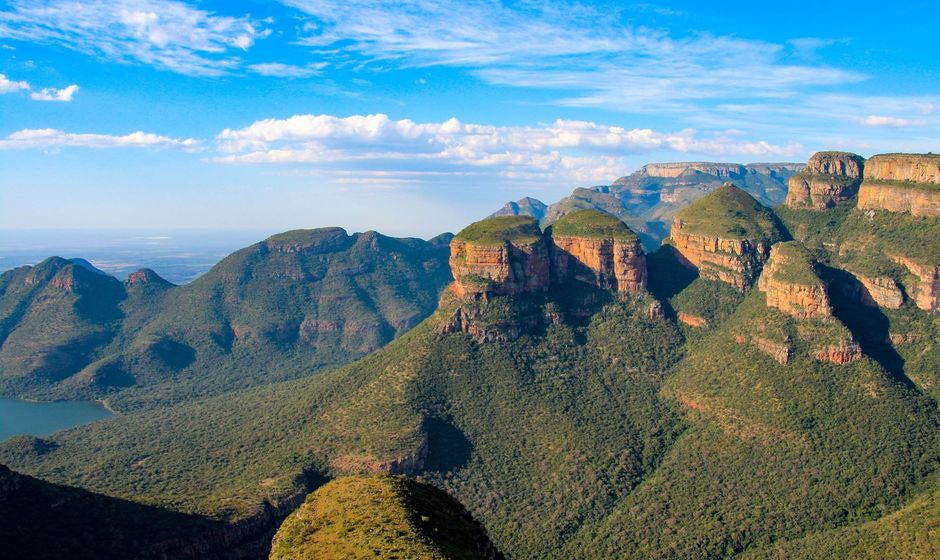 South Africa has an abundance of natural treasures and God's Window in Mpumalanga is certainly one of them. Nothing can quite prepare you for the majestic views afforded by this collection of natural cliffs, hence the name "God's Window". While a proposal here is one of the more affordable options on this list it is also one of the most memorable. Head up on a clear day, and pop that all-important question against a backdrop of beautiful blue skies, valleys full of dazzling green foliage, breathtakingly beautiful waterfalls, and panoramic views that extend onto the endless savannah of the lowveld. Stay in nearby Graskop and enjoy the royal treatment at Flycatcher Castle – a magnificent masterpiece set in the style of a 17th century Italian Castle surrounded by sheer paradise.
5. ISLAND BLISS
Mnemba Island Lodge, Zanzibar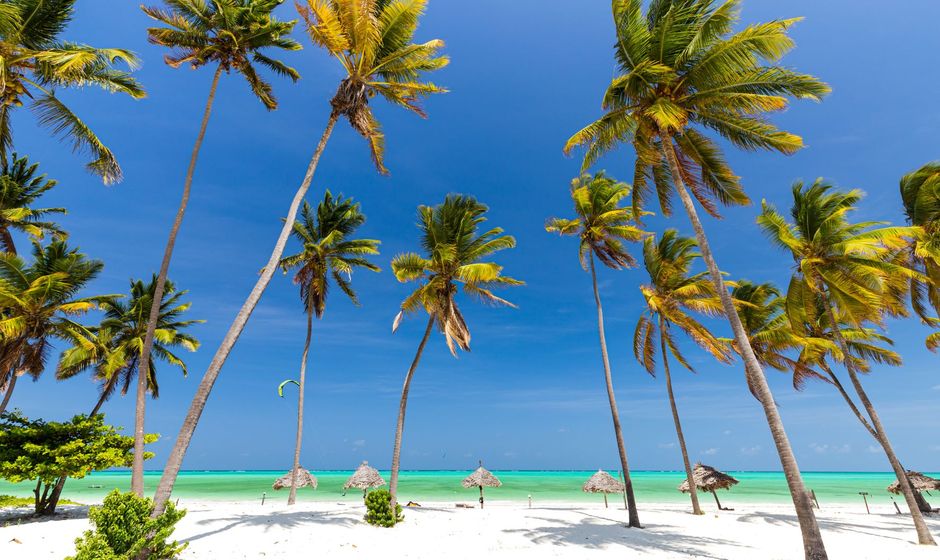 An idyllic private island just off the coast of Zanzibar is the ultimate destination for a dreamy romantic proposal. Mnemba Island Lodge is perfect for unwinding and spending lazy days together under an inviting sun, enjoying beach picnics, kayaking, windsurfing, deep sea fishing or swimming with dolphins. You'll be one of only 10 guests, and this will feel like your own slice of paradise complete with your own private butler.
What could be more romantic than endless white sandy beaches, azure waters, and swaying palms. The love of your life will never forget the words, "Will you marry me", over a romantic seafood dinner served by candlelight on a private beach at the ocean's edge. The sound of clinking champagne glasses whilst standing in the warm Indian Ocean is a memory you will recount for many years to come.
Your engagement should be one of the most romantic and memorable events in your life and southern Africa holds a certain magic that is hard to beat. Staging your unforgettable proposal here is the just the beginning of a never-ending love affair with this incredible continent.