Best Road Trip Adventures To Be Had In South Africa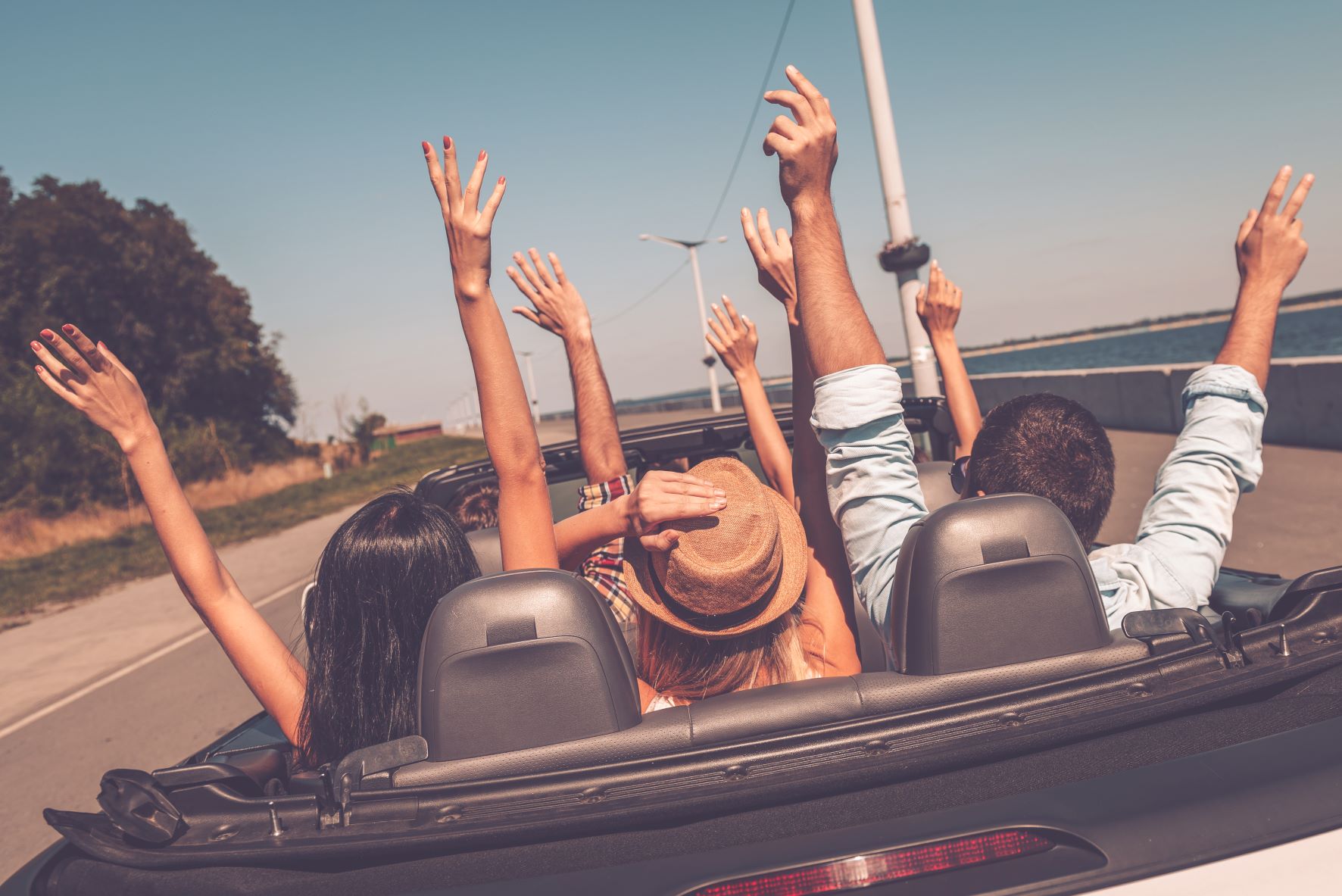 They say that life is a journey, not a destination so when you couple showstopping landscapes, pristine coastlines, charming small towns, and wildlife with a well-maintained road network you have an epic road trip destination. South Africa offers awe-inspiring self-drive holidays, where all you need is a reliable vehicle, a great playlist, and a sense of adventure as you heed the call of the open road.
All of the spectacular routes below have been tried and tested first-hand by Ash Jarvis and her team of Southern Africa travel experts. From car hire and accommodation to activities and destinations, Best of South Africa Travel will create and customise your self-drive tour in South Africa specifically tailored to your individual requirements, special interests, and budget. With everything planned in advance, all you have to do is simply arrive, start your engine, and get ready to experience some major attractions and uncover some delightful hidden gems along the way.
The Garden Route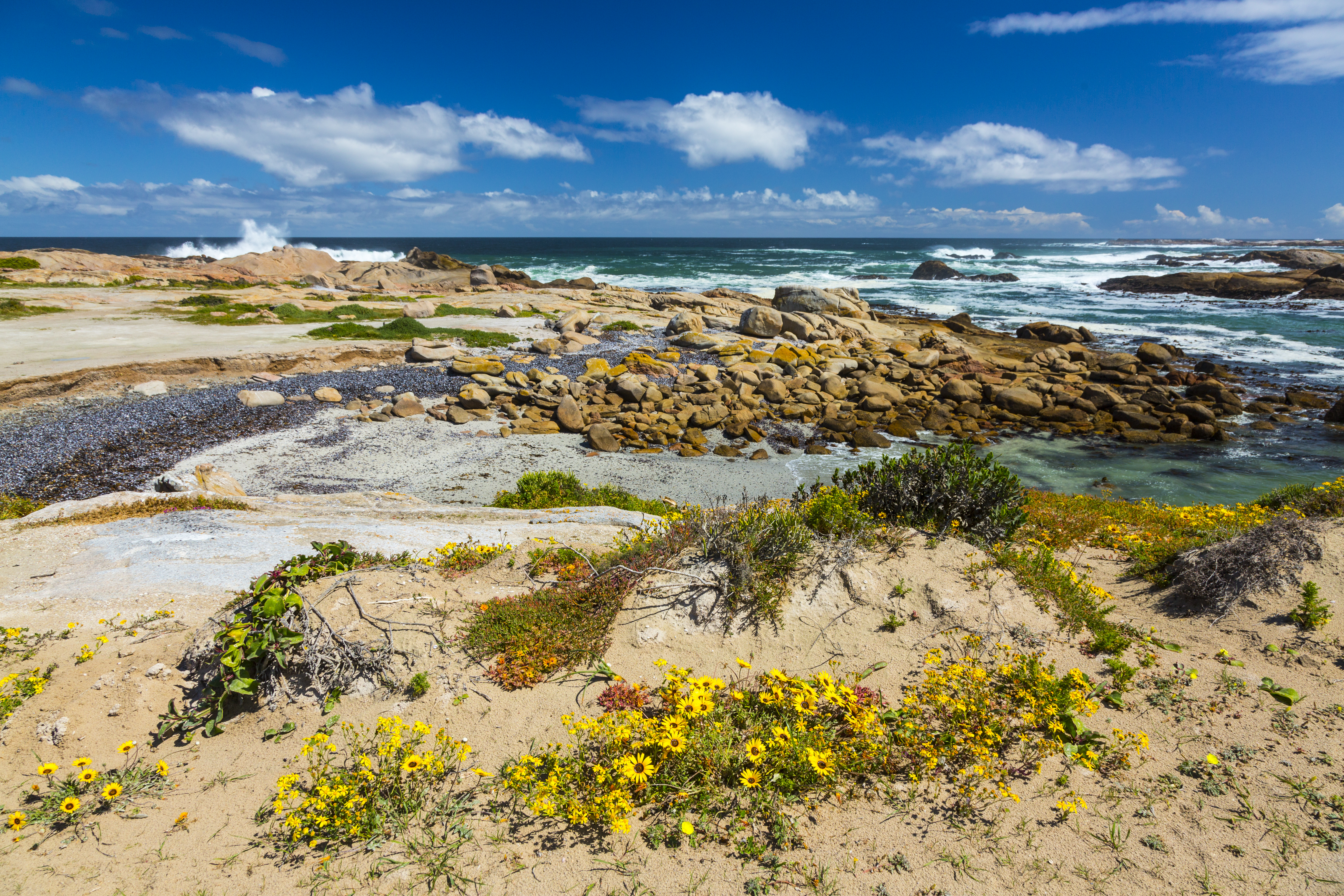 With lush verdant landscapes and numerous lagoons and lakes dotted along the way, the Garden Route is a picturesque 300-kilometre meander along the south-eastern coast of South Africa. Just like the fine wines produced in this region the secret to getting the most from the Garden Route is to take your time and savour the journey. From the cosmopolitan city of Cape Town and the tranquil Cape winelands to the fairy-tale forests around Knysna and the grasslands of the Karoo, this heavenly route offers an abundance of scenic beauty and endless things to see and do. While game viewing, whale watching and wine tasting are popular pastimes, little detours will take you from the coast into the mountains or inland to Oudtshoorn, the ostrich capital of the world and home to the spectacular Cango Caves. Adventure can be found around every corner with activities that include canyoning, diving, hiking, tree-top canopy tours and if you're really brave, the Bloukrans Bridge – the highest bungee bridge in the world. You'll also find an endless array of plush hotels, luxury villas or self-catering apartments, perfect for those pit stops along the way when you want to simply sit back, relax, and soak up your breath-taking surroundings.
Route 62, Western Cape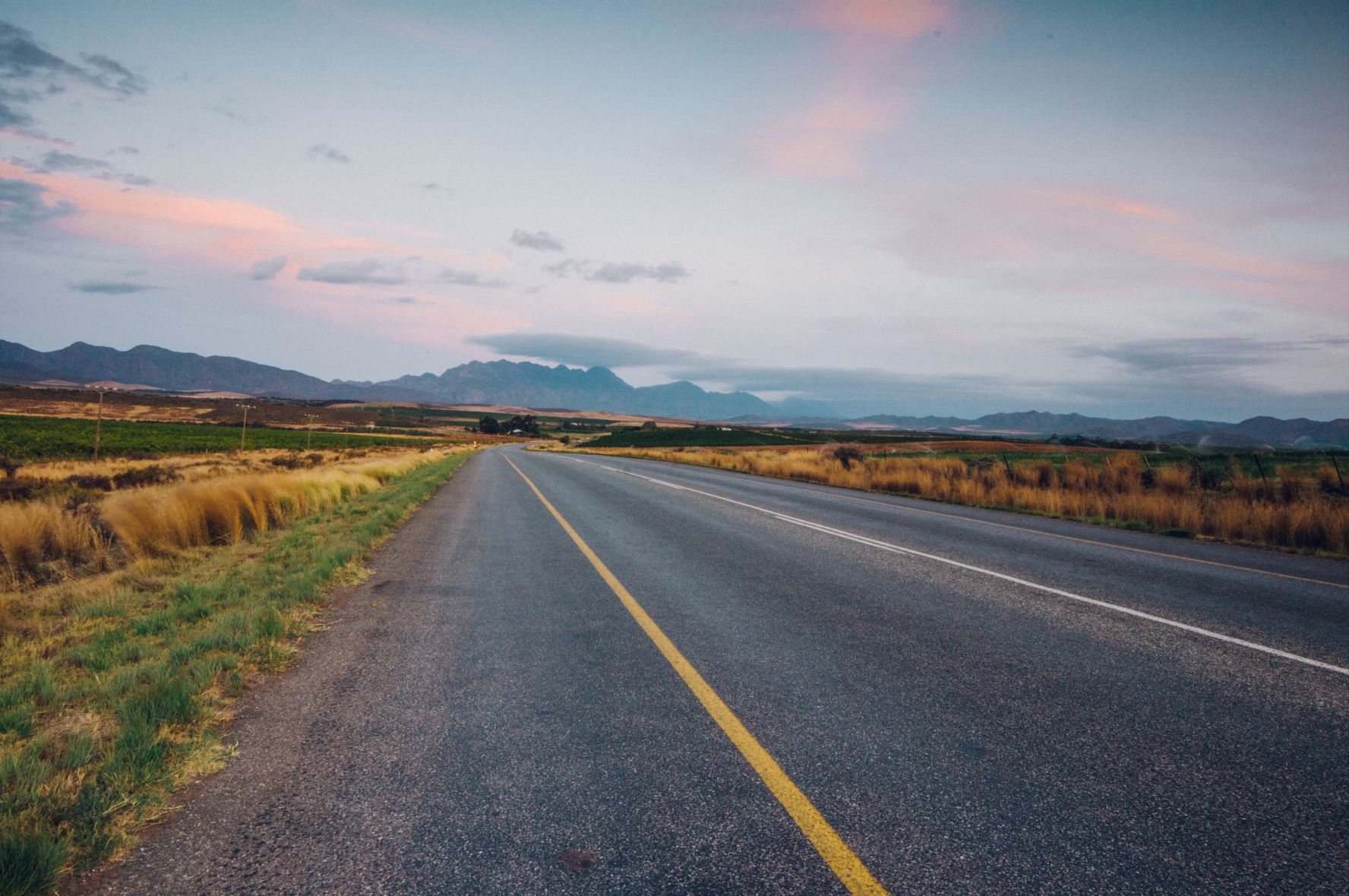 Wine lovers rejoice! At 850 kilometres, Route 62 is the longest wine route in the world. This historic inland route between Cape Town and Port Elizabeth connects the east and west coasts of South Africa. While the Western Cape is known as the wine capital of the Southern Hemisphere, the country's wine region actually extends to the eastern frontier with many popular wineries in the area known as the Klein Karoo. This scenic route will take you through majestic mountain passes, revealing lush green valleys with crystal streams as the ever-changing colour of orchards, vineyards and fynbos slowly pass you by. You'll also find some picture-perfect towns to explore along the way, such as Paarl, Worcester, Montagu, Calitzburg and Oudtshoorn, and many delightful farmstalls where you can pick up some delicious home-baked 'padstal' goodies. There is such a wide variety of activities to choose from along this route that your itinerary will really depend upon your interests, you'll find wine tours, safari drives, tribal art, cultural tours, museums, hiking, mountain climbing, 4x4 routes, canoeing, horse riding, ostrich riding, fishing, caving, and even skydiving. Accommodation is plentiful along Route 62 with luxurious boutique hotels, country estates, game lodges and charming cottages all set in showstopping locations perfect for those all-important rest stops that will break up your journey.
The Panorama Route, Mpumalanga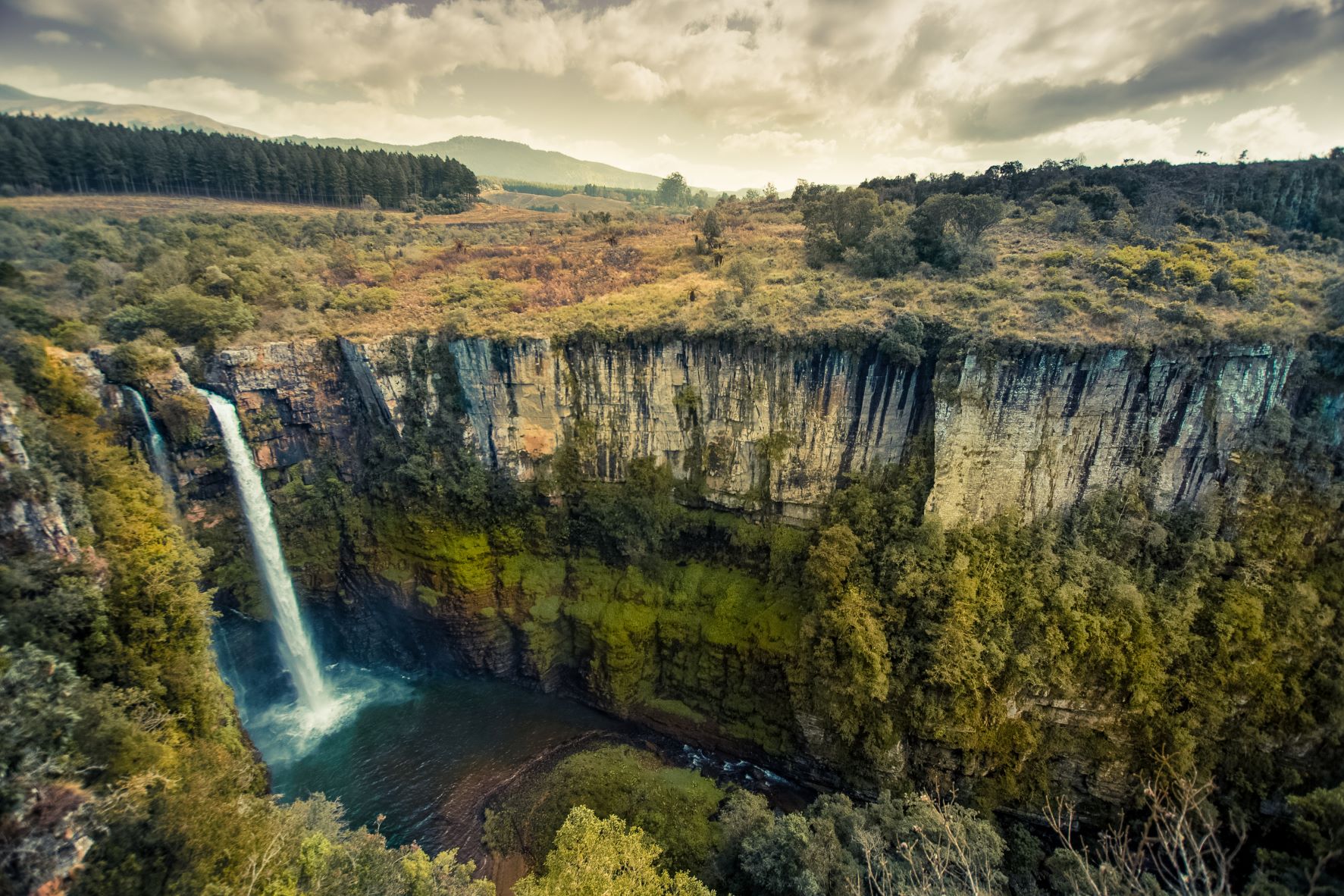 The magnificent Panorama Route in South Africa's Mpumalanga province is one of the continent's great natural wonders and one of the world's most beautiful driving routes. It is often overlooked by tourists in favour of iconic pilgrimages such as the Garden Route and Route 62 but its proximity to the Kruger National Park makes this road trip the perfect opportunity to combine a breath-takingly beautiful multi-stop adventure with a classic safari holiday. This famous route centres around the Blyde River Canyon, which is also the world's largest "green canyon" and offers soul-stirring views, plunging waterfalls, crystal rock pools, abundant green forests, and picturesque towns steeped in history. In another life the area attracted hundreds of prospectors during the late 1800's gold rush so a pitstop at the Victorian era 'mining museum village' of Pilgrim's rest is a must. Today however, tourists mostly come here for a different kind of treasure – the spectacular scenic landmarks such as Wonder View, the Pinnacle, Bourke's Luck Potholes, the Three Rondavels and God's Window, where you can walk in the thick, indigenous misty forest that stands amongst the clouds some 800m above the Blyde River Canyon. Chasing waterfalls has never been easier with the awe-inspiring Lisbon Falls, Berlin Falls and Mac Mac Falls just a short drive away and with activities like hiking, cycling and canyoning on offer, it is a nature lover's dream come true.
Cape Flower Route, West Coast and Namaqualand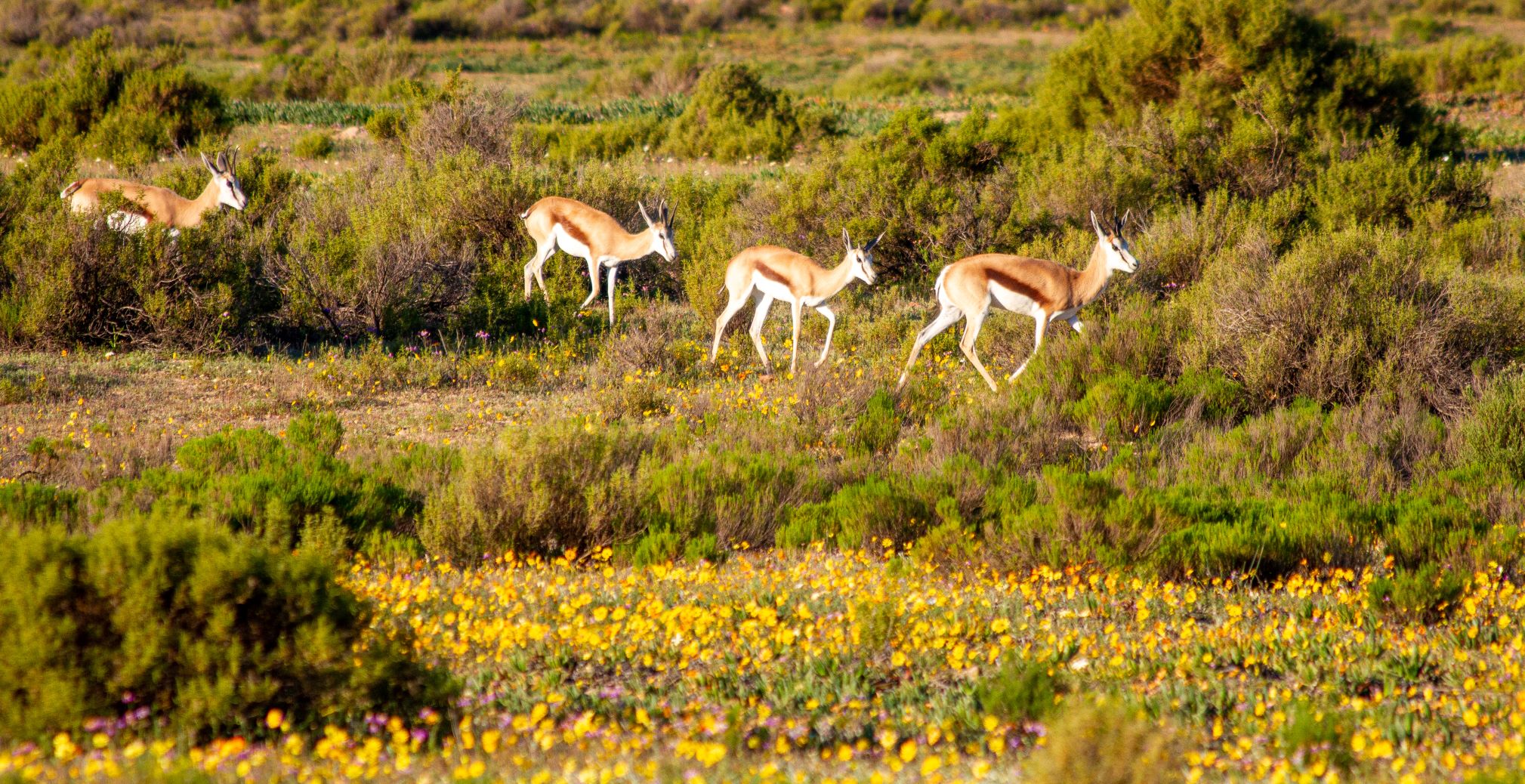 Exploring South Africa's lesser-known West Coast is a 'roll your windows down and turn the music up' kind of adventure. This spectacular route bursts into life in spring with an explosion of colourful flowers that turn the West Coast into an enchanted garden where endless blue skies and wild oceans meet. Your West Coast road trip will take you through a variety of vast, open landscapes featuring mountains, deserts, wild-flowers, and pretty seaside fishing villages, and If you plan your trip correctly you might be lucky enough to see pods of majestic whales from the region's postcard-perfect white sandy beaches along the way. With the freedom to travel at your own pace this self-drive holiday is all about taking it slow and enjoying the ride, where you can spend your days strolling through quaint fishing towns with leisurely sojourns spent feasting on the culinary delights of the region or stopping for lazy picnics at one of the many nature reserves along the route. While accommodation options include plush guest houses and boutique hotels, a couple of nights spent on a houseboat or camping beside the ocean in Namaqua National Park will make your journey a more immersive and exciting experience.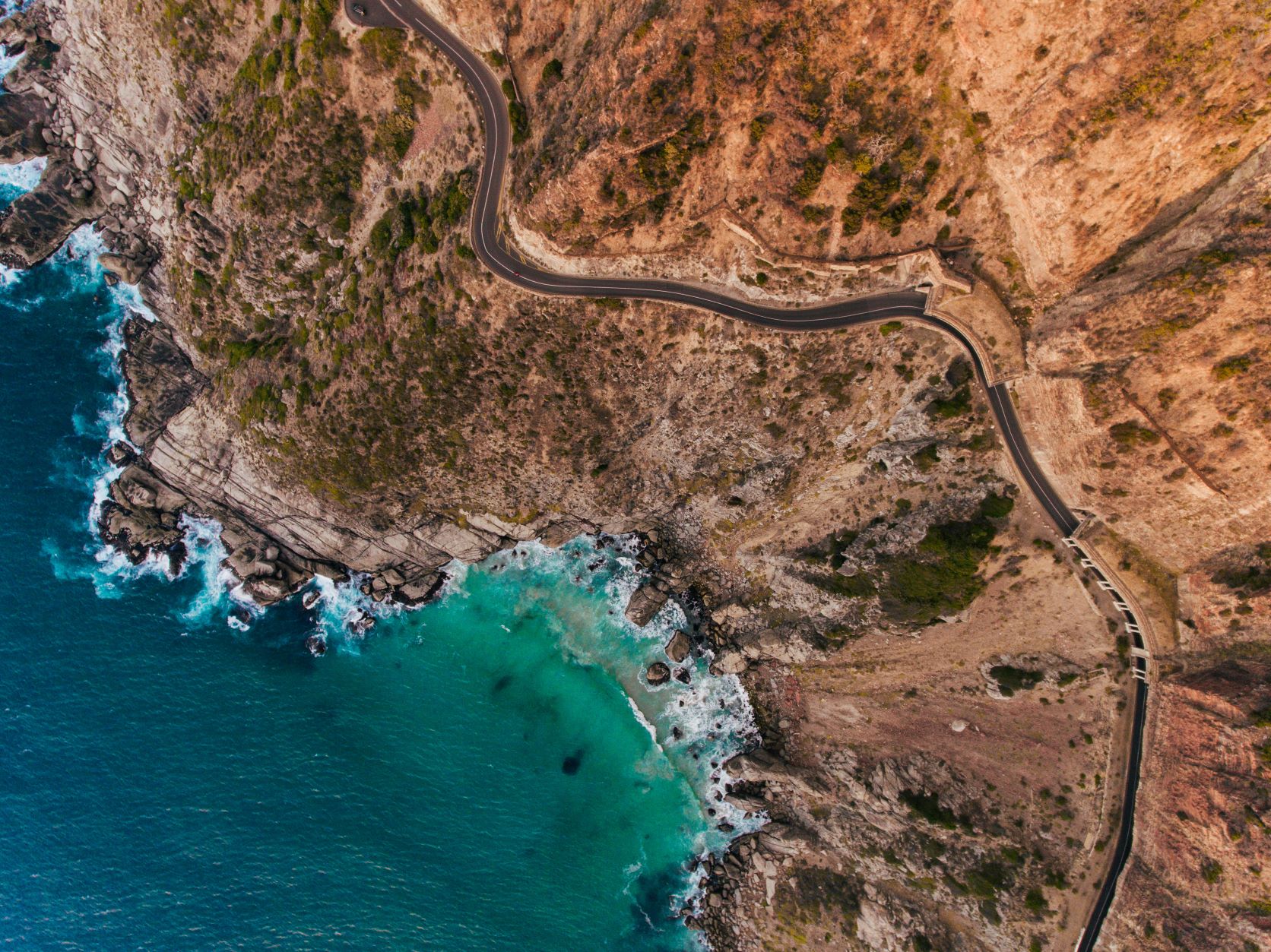 Let Best of South Africa Travel help you plan the perfect road trip…… with or without the family! A self-drive holiday gives you the flexibility to enjoy your days as you want and is by far the most affordable and enjoyable way to get around and see the absolute best that the Rainbow Nation has to offer. Get in touch today on UK 01233 80 27 27 to book your ultimate road trip adventure.
Useful Information
South Africans drive on the left-hand side of the road. Seatbelts are compulsory and you may not talk on your mobile phone while driving. All speed limits in South Africa are in kilometres per hour. Generally, the speed limit for urban areas is 60km/h, on secondary roads, its 100km/h and on national highways its 120km/h. Always keep an eye out for the designated speed limit as these may vary depending on road conditions, and law enforcement does take place next to the road.
Driver's licence
You may use a valid driver's licence issued in your own country if it has a photograph, the signature of the holder and is in English. Otherwise, it's best to obtain an international driving licence before you leave home. You should always have your driver's licence with you when you are driving as you will be asked to produce it if you are pulled over for any reason.
Finding your way
It's wise to travel with a current road map or GPS system to help you find your way around. You can hire a GPS with your car or pick up a road atlas at most bookshops and convenience stores located at fuel stations. The country's mobile networks offer exceptional coverage even in most out of the way places so you will have signal for your smartphone so you can also utilise your favourite map app.
Fuelling your journey
When you refuel, be sure to establish what kind of fuel your vehicle uses (diesel or petrol) before filling up, as a mistake could be disastrous. Most fuel stations accept major credit cards. At the fuel station, a petrol attendant will fill your car, check tyres, oil, and water, and clean your windows if you ask. It's customary to give a small tip of around R5 to the petrol attendant.
Cash
Many of the national roads are tolled however these toll gates accept credit cards and cash. Similarly, when you park in cities or towns, a parking attendant in a luminous bib might approach you in exchange for keeping an eye on your car. Once again, a tip is customary.
Vehicles
Many major international car-hire companies operate in South Africa, offering anything from small, budget-friendly cars to luxurious sedans. Some companies also offer 4x4 vehicles if you are planning to visit places out of the city with gravel roads.