A South African Winter Holiday To Warm The Heart And Soul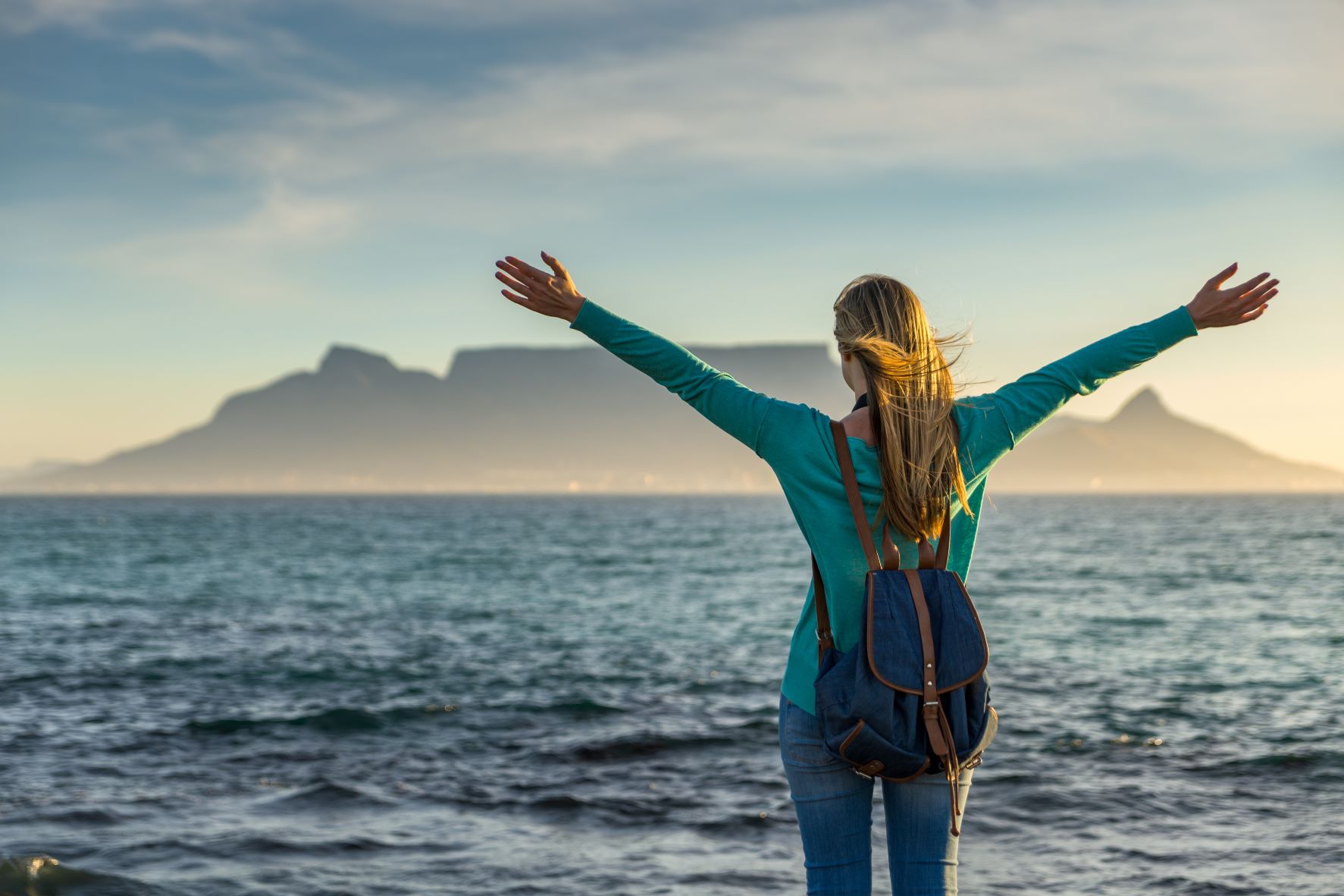 South Africa is a country famous for its sunshine, even during the winter, and with some of the country's best attractions to be experienced during the cooler months (May to September) it's the perfect time to visit this spectacular holiday destination. Best of all, you'll save loads of money by travelling outside of the peak holiday season and while the lower temperatures mean you'll need to dress warmly, the promise of crisp air and sunny days means we've got the winter blues covered. Read on to discover some of the most amazing things you can see and do in South Africa's wintertime.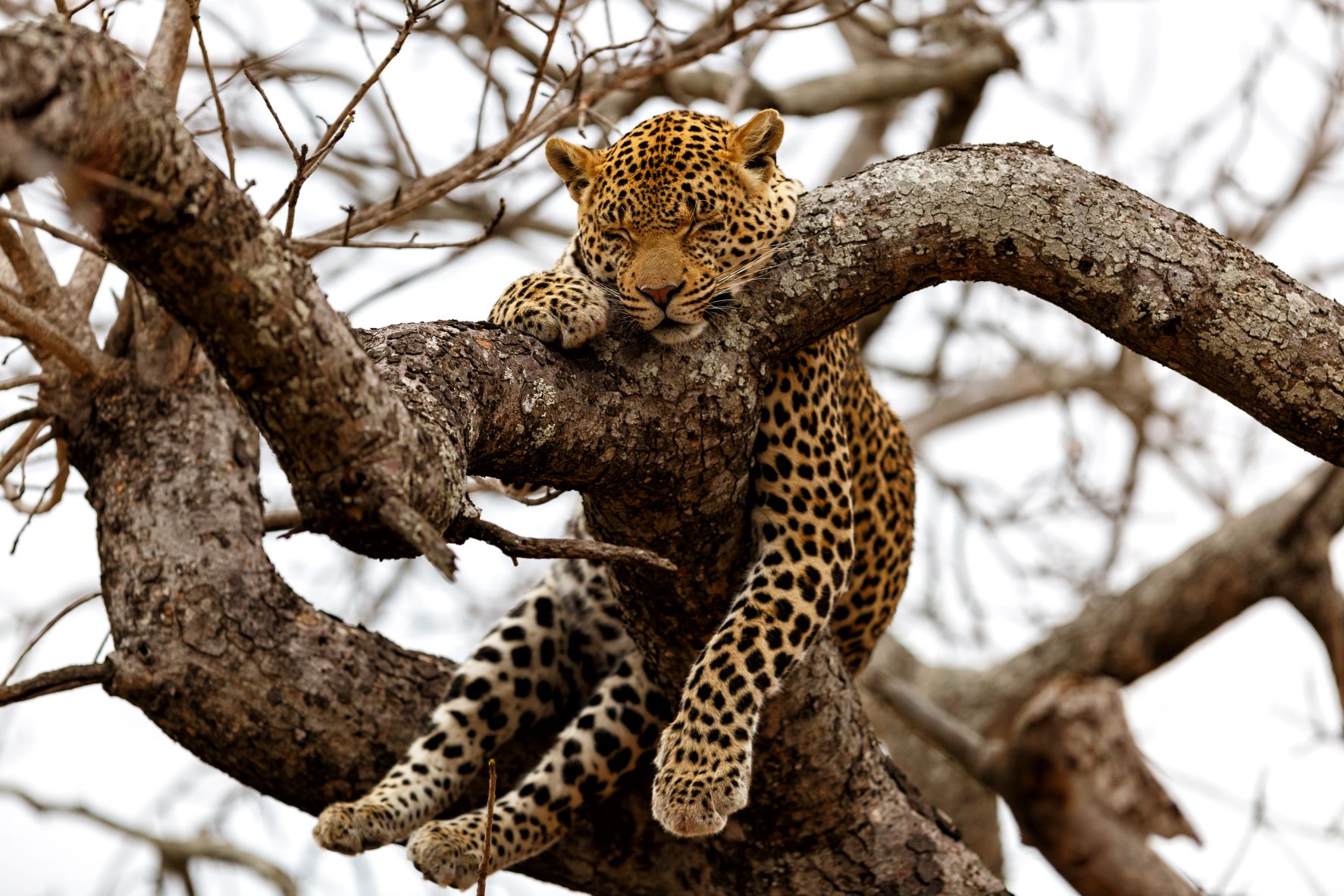 Hit the Big 5 Game jackpot
Not many people know that winter in South Africa is the best time to see the wildlife. The dry winter months mean limited water supply, so the animals tend to cluster around water holes and the thinned-out bushveld makes them easier to spot. A winter safari is like gold to Big Five hopefuls, it also includes amazing opportunities to spend cosy evenings in the bush swapping stories around a roaring fire pit and hours of unrivalled stargazing under vast clear skies.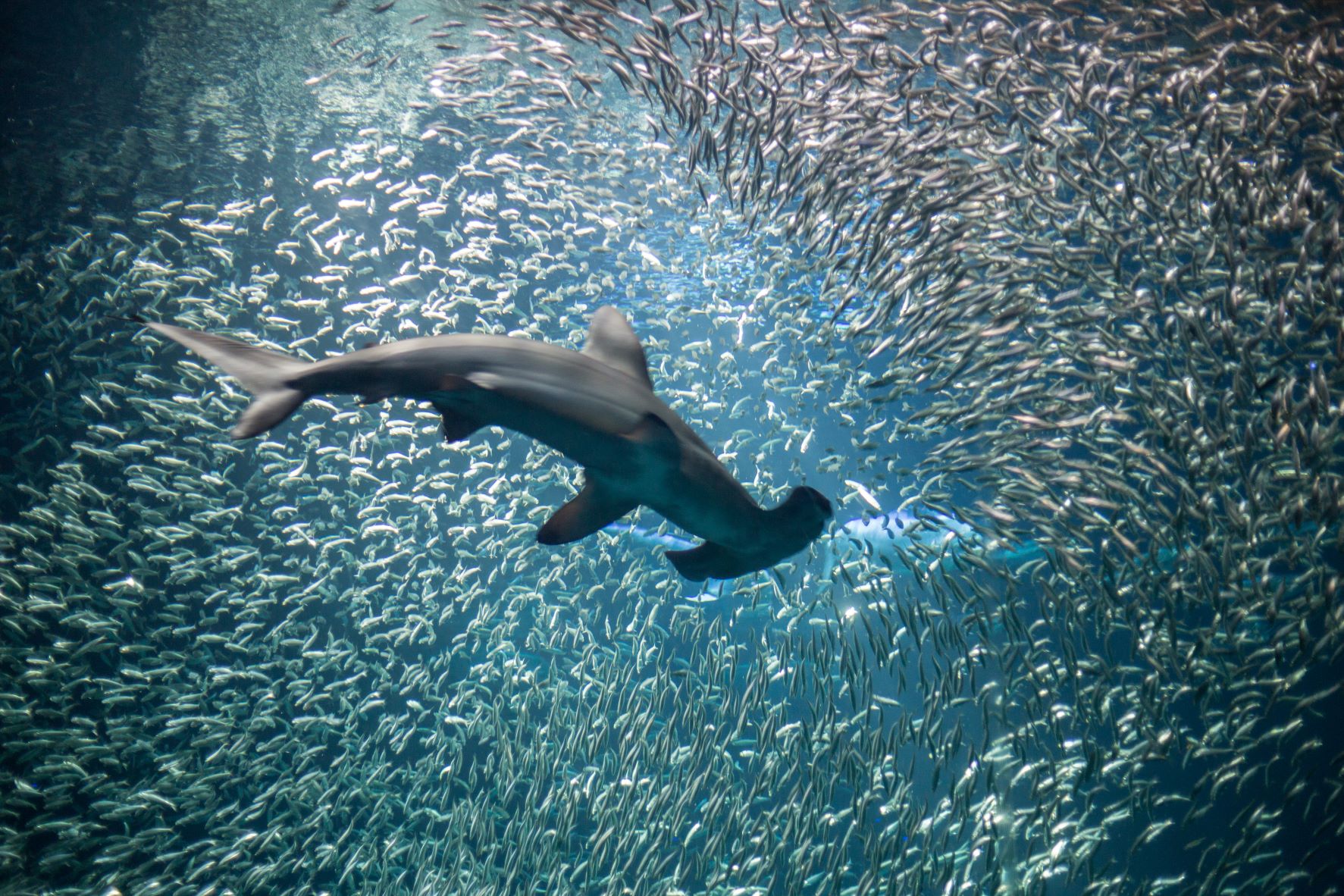 The Sardine Run
South Africa's beautiful coastal city of Durban is the best place to witness one of the world's most spectacular wildlife migrations. The annual sardine run occurs between May and July attracting throngs of predators like dolphins and sharks. Tourists come from around the world to witness this feeding frenzy from the beach, from a boat, under the water or even from the air. Durban is also South Africa's summer beach holiday mecca and it's surprisingly good in winter too. Expect blue skies, sandy shores, balmy days, and fewer crowds.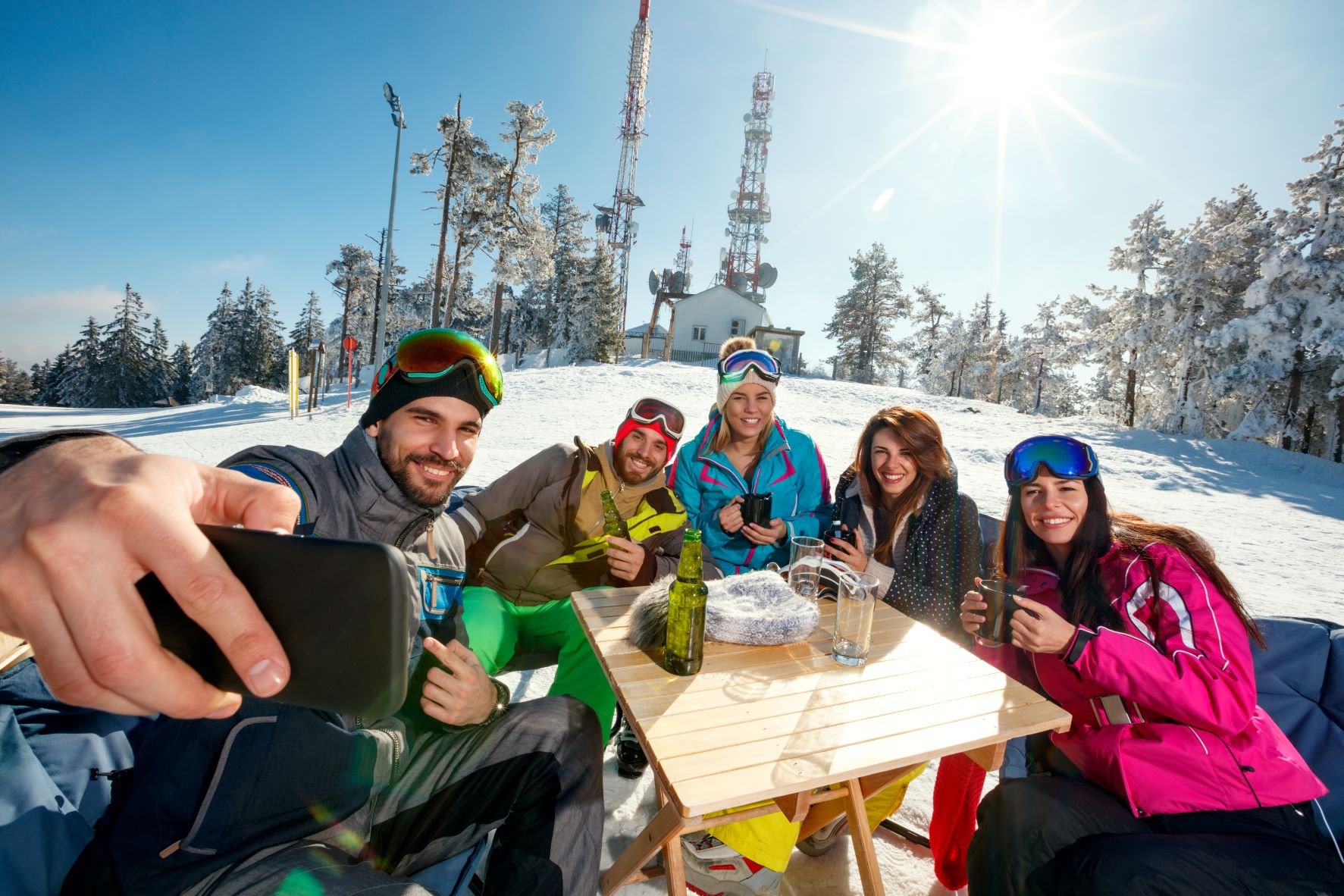 Snow-capped Mountains
During winter South Africa's mountain peaks become sprinkled with soft white snow creating a magnificent African winter wonderland. While you can have your fill of beaches and cocktails in Durban during winter, the amazing lodges nestled in the Drakensburg and Lesotho's Maluti Mountains offer chilly snow and warm hospitality - perfect for cosy, romantic holidays filled with cuddles, fireplaces, and delicious red wine. With several alpine-style ski resorts, you can also hit the slopes and swish your way through fresh powder-soft snow, an exceedingly rare and unique experience to have in Africa.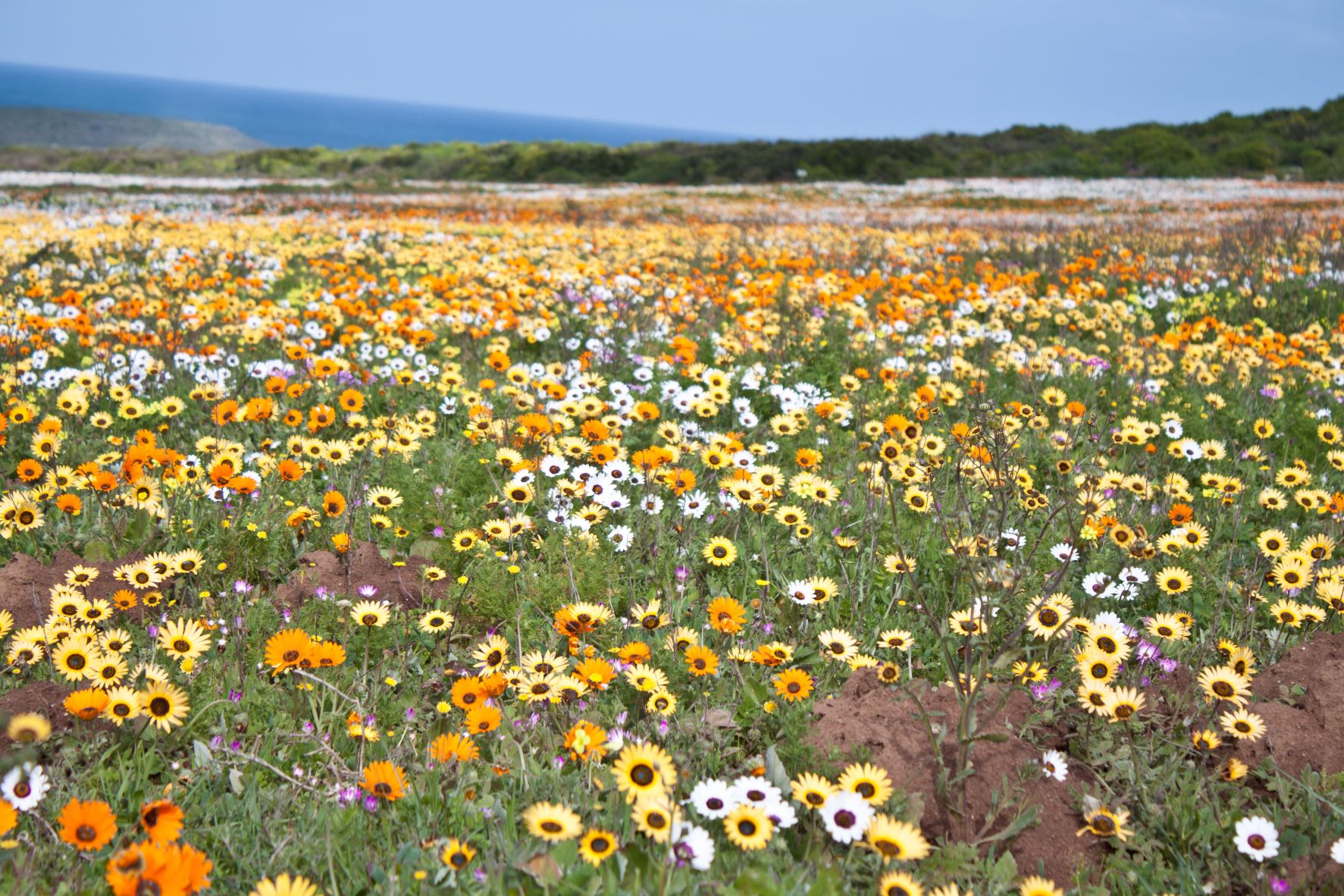 Flower season
Locals and tourists alike flock to the Cape from the end of winter into spring to witness the majestic Cape Floral kingdom ignite into a kaleidoscopic array of vibrant colour. Thousands of beautiful wildflowers bloom across the nature reserves of the Western Cape with flower power hotspots like the Cederberg and Namaqualand which are home to floral species that are found nowhere else on the planet. You're bound to marvel at this natural wonder so don't forget to pack your camera, these awe-inspiring blooms need to be captured for posterity.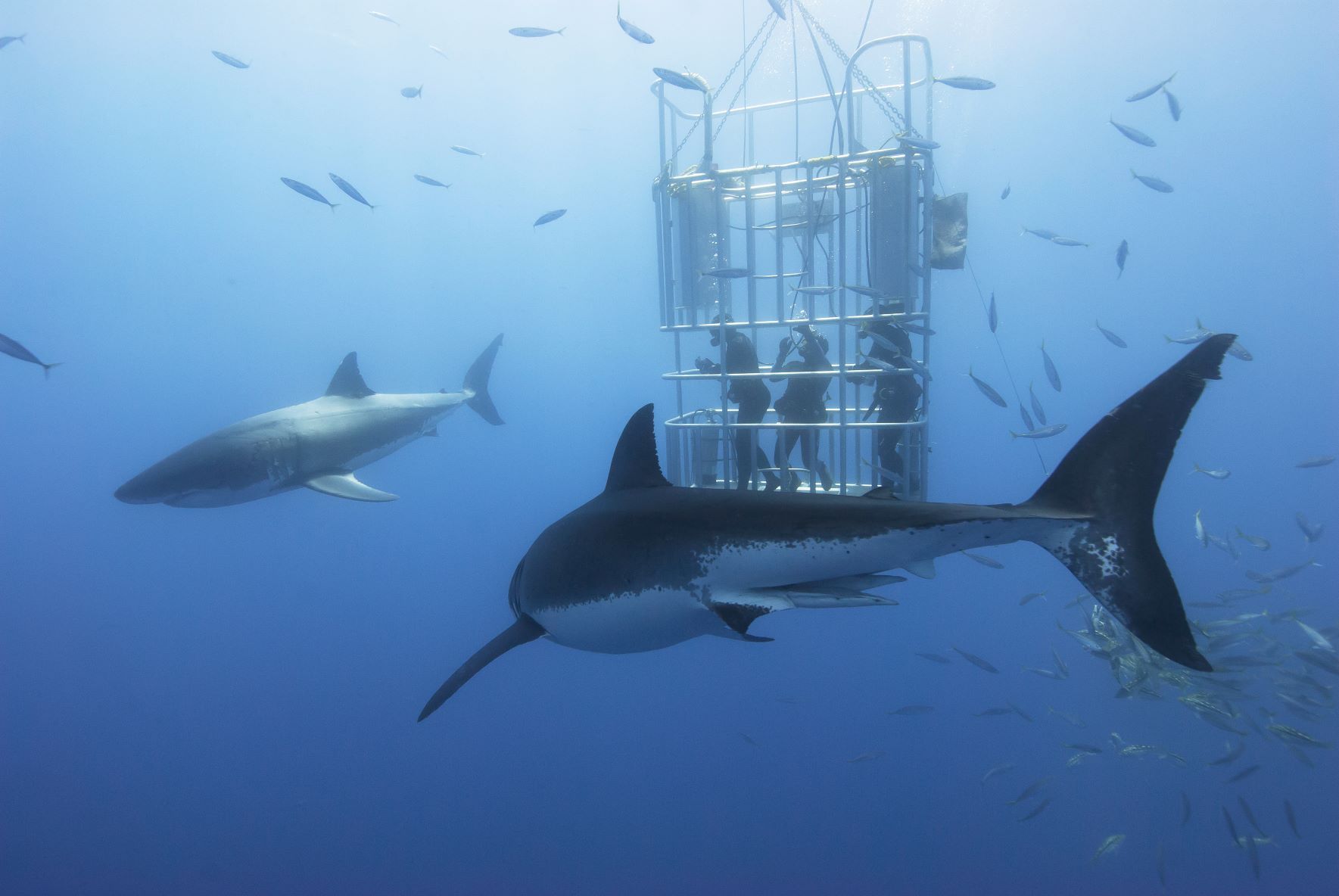 Shark cage diving
If your bucket list includes swimming with sharks, Gansbaai in the Western Cape is one of the best coastal destinations for shark cage diving and believe it or not, you'll have a better chance of spotting greater numbers of Great White sharks in winter. This is because these apex predators are much more active, hunting the seals around Dyer and Seal Islands when the water is warmer, and visibility is clearer during the cooler season.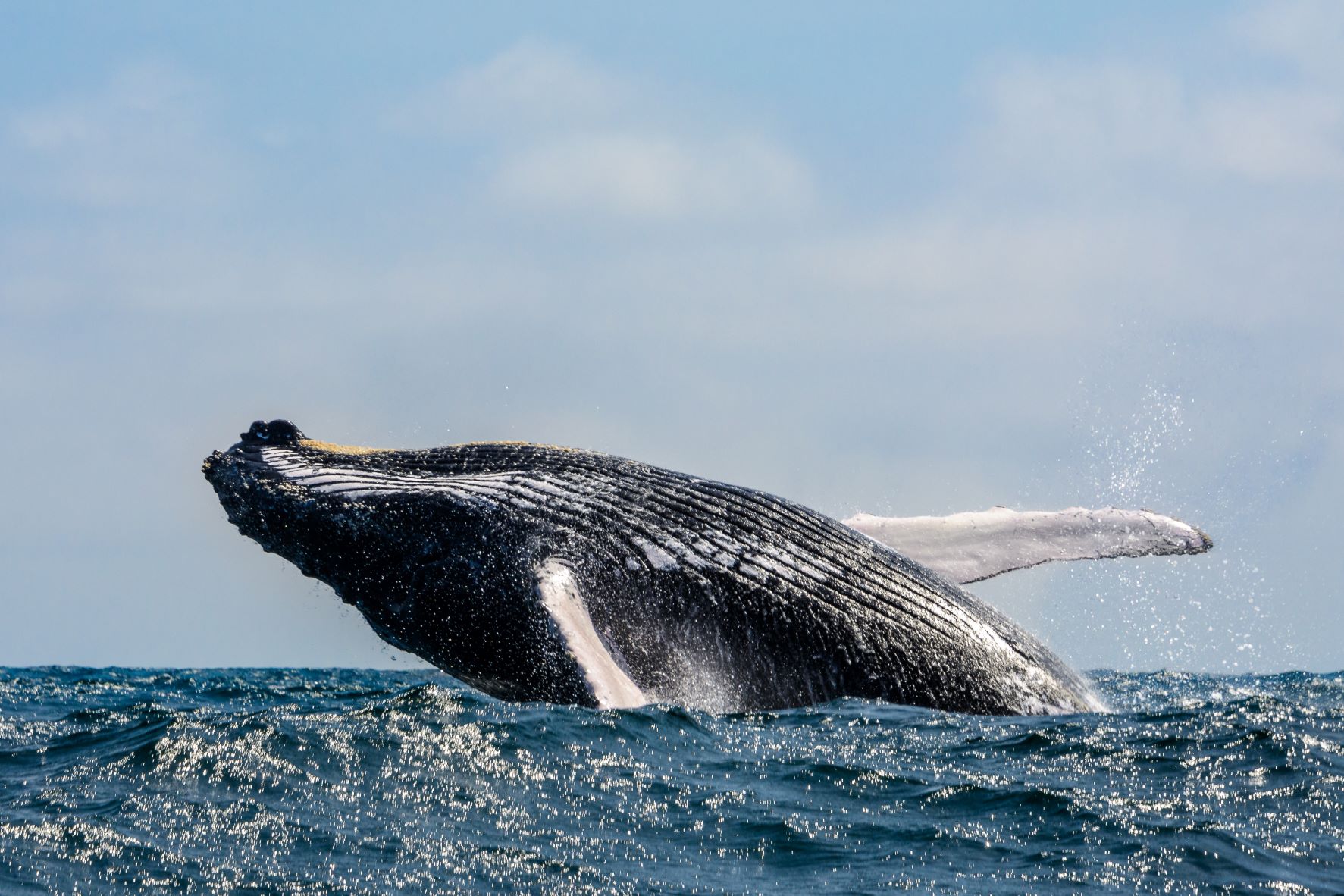 Whale watching
The Hermanus coast is considered to be among the best in the world to view whales from, especially during South Africa's colder months when these magnificent marine mammals make their way to the South African coastline to mate and calve. Whales can be spotted from July to October and with land-based, boat-based, and aerial whale watching options, you're guaranteed a highly prized, once-in-a-lifetime encounter with these gigantic ocean dwellers.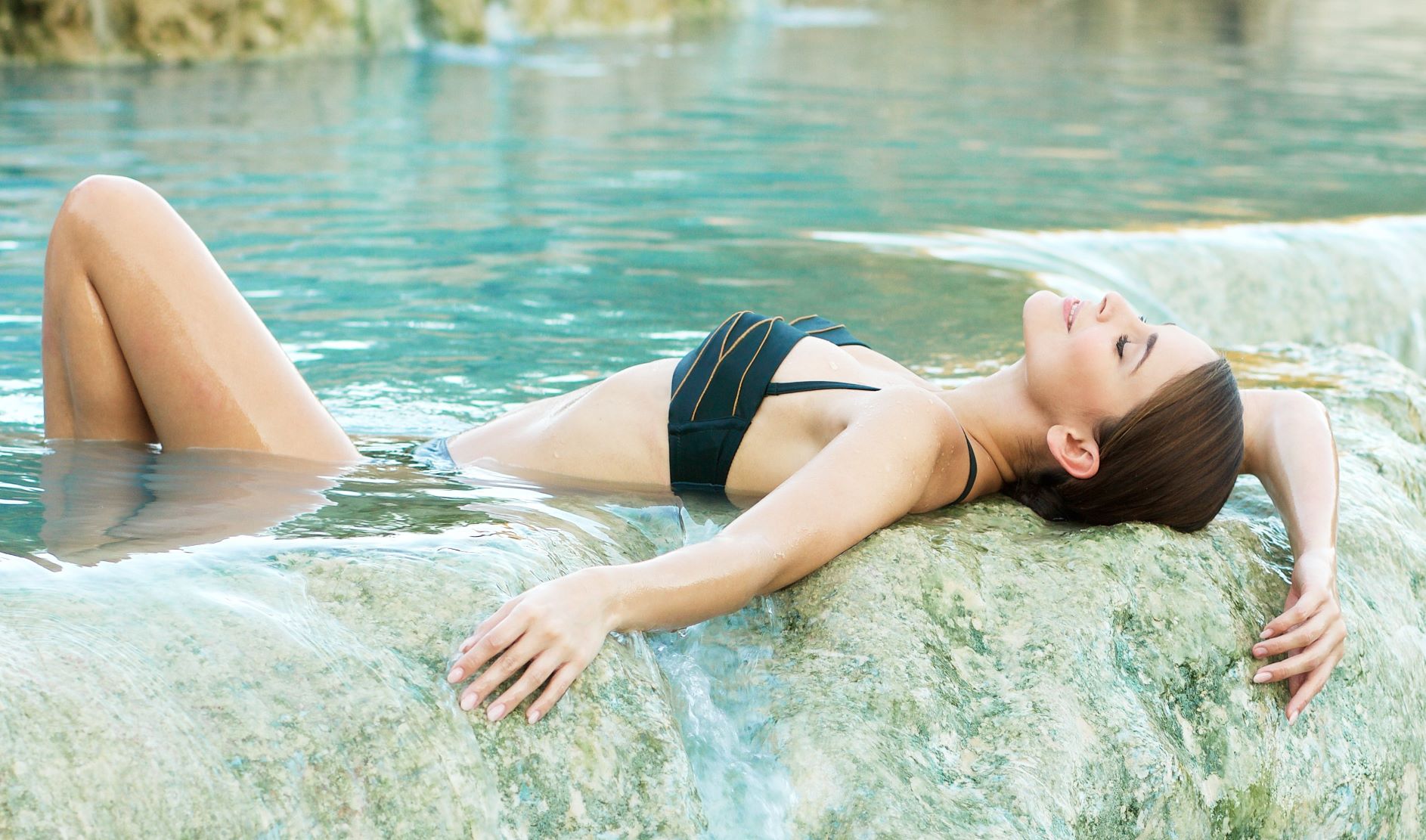 Hot Springs
Sinking into a hot spring when it's freezing outside is a delightful way to escape the winter chill, with steam rising off the mineral rich waters all your stress will simply melt away. Luckily, you'll find many natural mineral hot springs located throughout South Africa's nine provinces. Around 20 of the country's springs have been converted into thermal resorts, hotels, and spas, offering sophisticated health and wellness treatment facilities but you'll also find undeveloped primitive thermal springs set in natural settings perfect for soaking up spectacular landscapes under starry skies.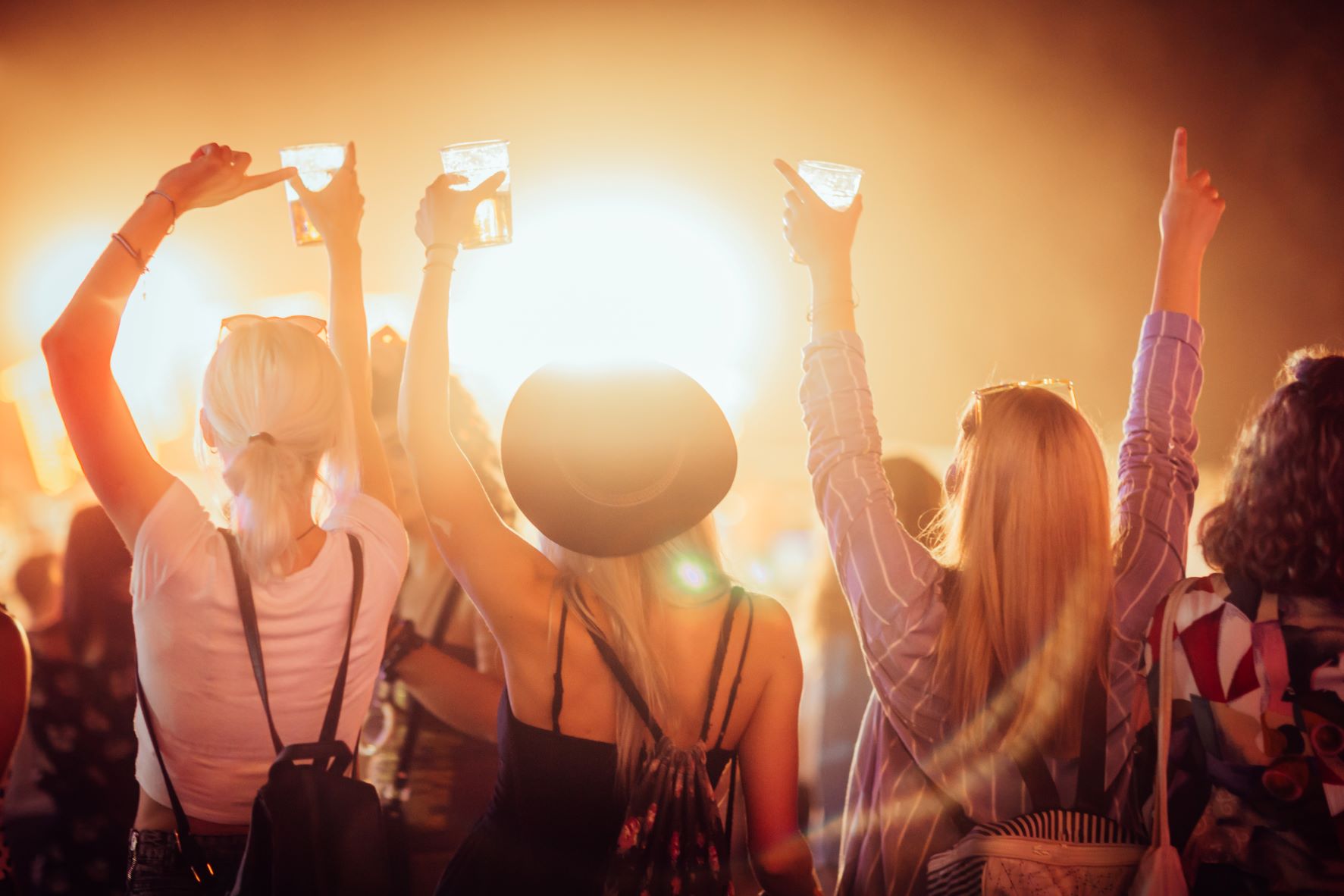 Festivals
Winter festivals are a great excuse to brave the chilly weather and an enjoyable way to make the most of your South African adventure. If you consider yourself a bit of a foodie, tantalise your tastebuds at the Knysna Oyster Festival or the Wacky Wine Weekend in Robertson, both events celebrate the country's fine wine and delicious cuisine and are held annually every June/July. If you have a passion for the arts, the National Arts Festival is guaranteed to dazzle your senses. Famous for being one of the greatest gatherings of artists from all over the world, it's held every June/July in Grahamstown. If you are big on music festivals, you'll need to head to the Limpopo in August where you can dance the night (and day) away at Oppikoppi, South Africa's quintessential bushveld Music Festival.
Winter in South Africa really is the country's best kept secret season. Regarded as the country's 'off season' with fewer people visiting, even the locals tend to stay at home during the colder months. There are also more special offers at this time of year than at any other so it's the best time to bag some great winter warmer travel and accommodation deals. With South Africa's chilly season just around the corner it's time to get planning! Best of South Africa Travel would be more than happy to curate your ultimate winter escape so get in touch with Ash and her team of consultants via www.bestofsouthafricatravel.com or dial UK 01233 80 27 27 for all of your enquiries, recommendations, and bookings.