The Best Of South Africa's Luxury Travel Experiences
The word luxury means different things to different people but if you are the kind of person who likes to linger a little longer in the lap of luxury and looking to splash some serious cash on a well-deserved post-corona holiday, look no further than South Africa.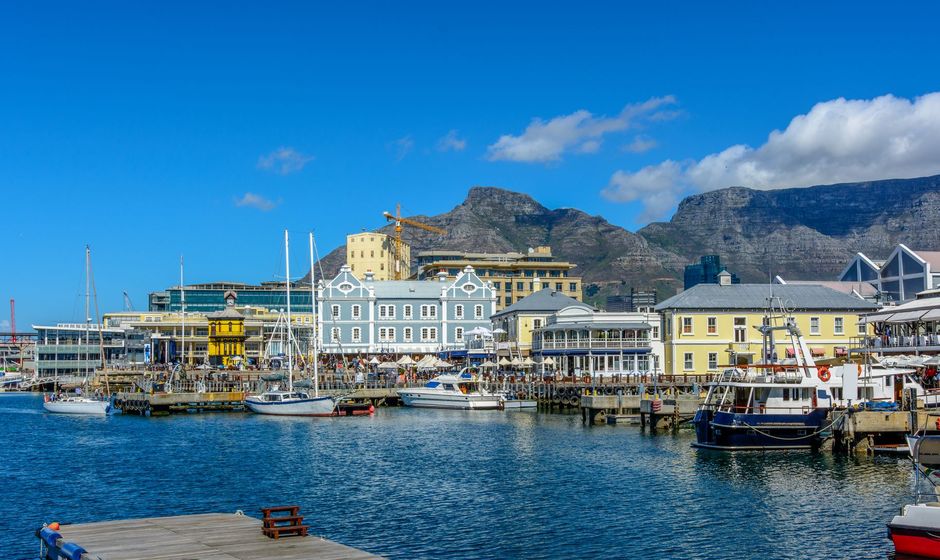 Throughout the pandemic, South Africa has consistently been voted the top post-covid 19 holiday destination worldwide - and for good reason. While some countries are blessed with showstopping beaches, a majestic mountain range, a spell-binding desert landscape, savannahs teeming with wildlife or a cosmopolitan cityscape, South Africa boasts all of these attractions within its borders, providing the perfect setting for a number of lavish experiences that you simply cannot find anywhere else in the world.
While South Africa offers a myriad of luxury holiday options, to whet your appetite, we've hand-selected just four of the most exclusive and luxurious travel experiences this glorious Rainbow Nation has to offer.
1. Luxury Safari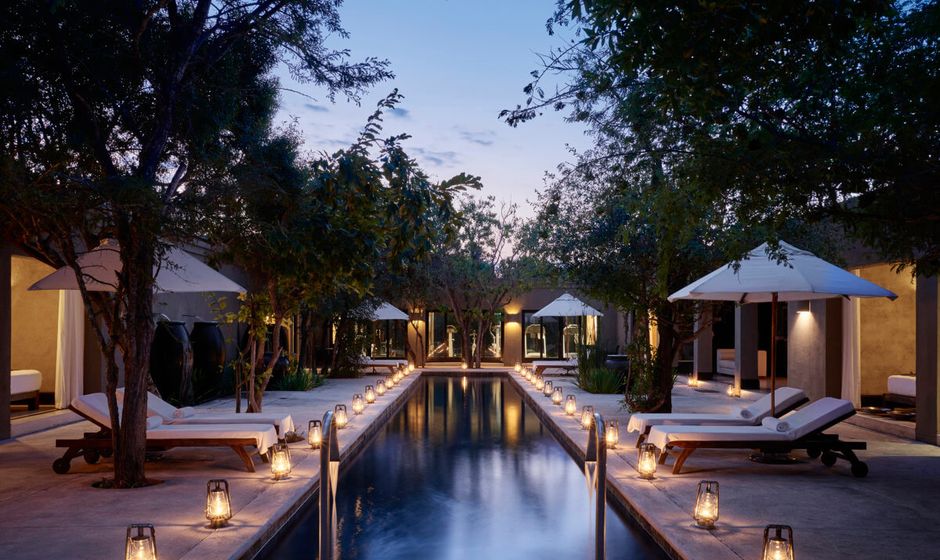 The Royal Malewane is world-famous for delivering nothing less than the royal treatment and seriously caters to those who like the finer things in life. This exclusive safari lodge hosts a maximum of 20 guests and offers complete seclusion and grandeur on a private reserve within the Greater Kruger National Park. This refined and elegant idyll in the middle of the South African bush is popular with celebrities with former guests like Bono and Nicolas Sarkozy who come to experience an authentic Big 5 safari in regal comfort and style.
From palatial luxury suites complete with private pool, outdoor gazebo and opulent bathrooms with indoor and outdoor showers to plush private villas that come with an exclusive chef, housekeeper, butler, private safari vehicle, ranger and tracker, you really are spoilt for choice. Accommodation is also readily available for those who are travelling with their own Pilot, Photographer or Nanny.
Game viewing here gives you the chance to immerse yourself in nature's most captivating drama and with an award-winning spa which is world-renowned for its utopian setting and heavenly treatments, you get to refresh and restore mind, body and spirit amid the serenity and peace of the African bush. Dining at Royal Malewane is always a unique and indulgent experience, whether you feel like a light salad by the pool or a decadent six-course dinner paired with fine wines in the privacy of your Luxury Suite.
You can also look forward to romantic lantern-lit feasts in the heart of the African wilderness when you dine in The Bush Tent at Royal Malewane, accompanied by the sounds of the wild and the local village choir. The evening continues with a nightcap around the fire under a canopy of stars as your ranger regales you with the myths and ancient tales of Africa. South Africa produces some of the best wines in the world and Royal Malewane's trained wine stewards are always on hand to guide you in a food and wine pairing from an extensive wine list. With a fantastic selection of over 40 boutique gins and the largest whisky selection of any safari lodge, you will never be without your favourite sundowners for those spectacular South African sunsets.
With complete seclusion and panoramic views of the wildlife and savannah, Royal Malewane offers an opulent and majestic safari experience fit for a Queen or King.
2. Lavish Train Travel
Rovos Rail has earned an international reputation for its truly world-class travel experiences. Offering a series of bespoke train journeys lasting anywhere between 48 hours to 15 days it's the most lavish way to see the stunning natural landscapes, vibrant cities, and exotic wildlife of Africa.
As one of the most luxurious trains in the world, it's reminiscent of the Orient Express, boasting old word glamour with opulent decor and vintage wood-panelled coaches evoking the timeless elegance and romance of a bygone era.
Your journey will be a memorable affair with showstopping views as you traverse South Africa's mountain ranges, grasslands, and semi-arid Karoo Desert punctuated by a variety of off-train excursions. You may decide however, to travel further afield to some of the African continent's greatest destinations such as Zambia and Tanzania.
With so many journeys to choose from you could rediscover the old pioneering trail of the Karoo on a three-day journey from Cape Town to Durban, explore the untamed deserts of Namibia and the wild Atlantic coast over ten days, or perhaps you'd prefer the African Collage – a ten-day tapestry of landscape, game, history and culture throughout South Africa.
This panoramic sojourn weaves its way from Pretoria to Cape Town and includes a game drive in Kruger Park, followed by a journey through eSwatini to Hluhluwe and along the coast to Durban for a spectacular city tour. From there you'll traverse the Valley of a Thousand Hills to Spionkop Lodge, the perfect base for exploring the mountains, bush, birds, and battlefields of the region. Your journey continues to Port Elizabeth for an encounter with the gentle giants at Addo Elephant Park then on to Oudtshoorn for an ostrich-farm visit followed by an impressive descent through the Outeniqua Mountains to George. After visiting the natural paradise of Knysna, the train meanders through the spectacular Garden Route on to the winelands and Cape mountains before this magnificent expedition ends in Cape Town.
With hospitality as warm as the African sun, superb cuisine and a selection of South Africa's finest wines, Rovos Rail is guaranteed to take you on a decadent and thrilling voyage that perfectly captures the spirit and awe of the early days of African exploration.
3. Cape Town City Break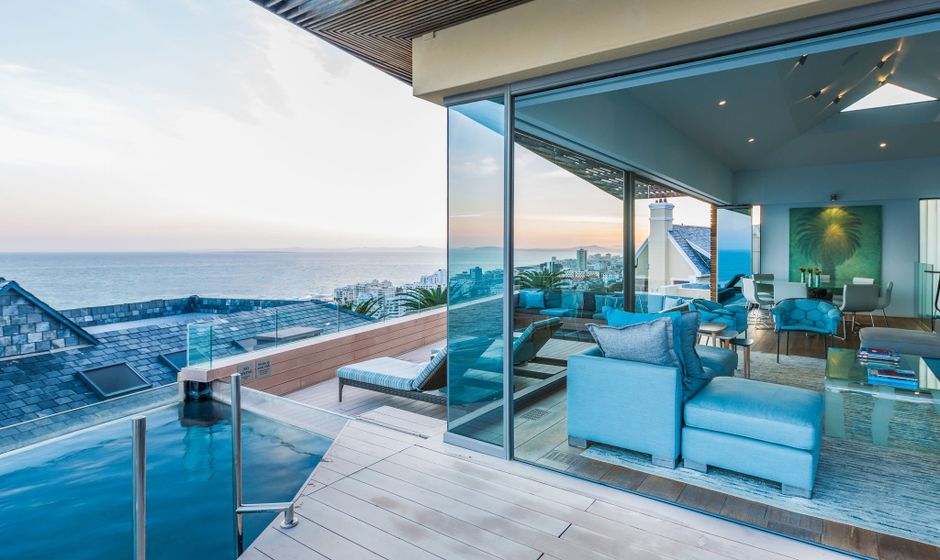 For the ultimate urban escape, Cape Town is the go-to destination for discerning travellers who are keen to indulge their desire for extravagance and luxury. Just 10 minutes from the Cape Town CBD, Ellerman House boasts Cape Town's most exclusive address, and this grand old Cape Edwardian mansion is the perfect base from which to explore everything the fairest Cape has to offer. This exclusive and refined property offers just 11 rooms, two suites and two three-bedroom villas with sweeping verandas, breath-taking views, and a sparkling heated pool, all nestled within lush, verdant landscaped gardens.
There are two sumptuous lounges where you can kick back and relax or a plush library where you can curl up with a good book and a glass of wine. Ellerman House offers bespoke experiences from soul-stirring works of art featured in its fine art gallery which is home to the most representative South African art collection in existence and with a wine gallery, a brandy lounge and champagne cellar at your disposal, you can treat your palate to some of the world's finest nips, tipples and snifters. The superb cuisine at Ellerman House works in symphony with its art and fine wine and will exhilarate your taste buds. Expect an extraordinary experience with vibrant dishes that reflect the best of local and seasonal flavours that will delight and astound the senses. Enjoy soul-soothing wellness in the spa as your body and mind are gently coaxed into balance or work off the extra calories in the fully equipped fitness centre.
When you are not soaking up the many delights Ellerman House has to offer, you will eventually want to head out and explore the stunning cosmopolitan city of Cape Town and its surrounds. Included in Cape Town's 'must-sees' is a visit to the top of the iconic Table Mountain, the vibrant Greenmarket Square with its mimes, buskers and jugglers and the upmarket V&A Waterfront which is home to a buzzing restaurant and shopping scene. No trip to Cape Town is complete without visiting Robben Island, where Nelson Mandela was imprisoned for 18 years and a tour of the Bo-Kaap, a Cape Malay township famed for its colourful houses. Cape Town is also famous for its beautiful beaches, and you can even swim with penguins at Boulders Bay. Charter a yacht for the day, embark on a whale and dolphin-watching cruise, or if you are looking for adventure you could go shark cage diving, kayaking around Cape Point or whizz across the Atlantis Dunes in an epic Cape Dune 4x4 Safari.
A fitting end your Cape odyssey would be a helicopter tour enjoying an afternoon of fine food, wine, and spectacular scenery on an exclusive flight from Cape Town to Constantia, one of South Africa's premier wine-tasting and culinary hotspots.
4. Winelands Wonder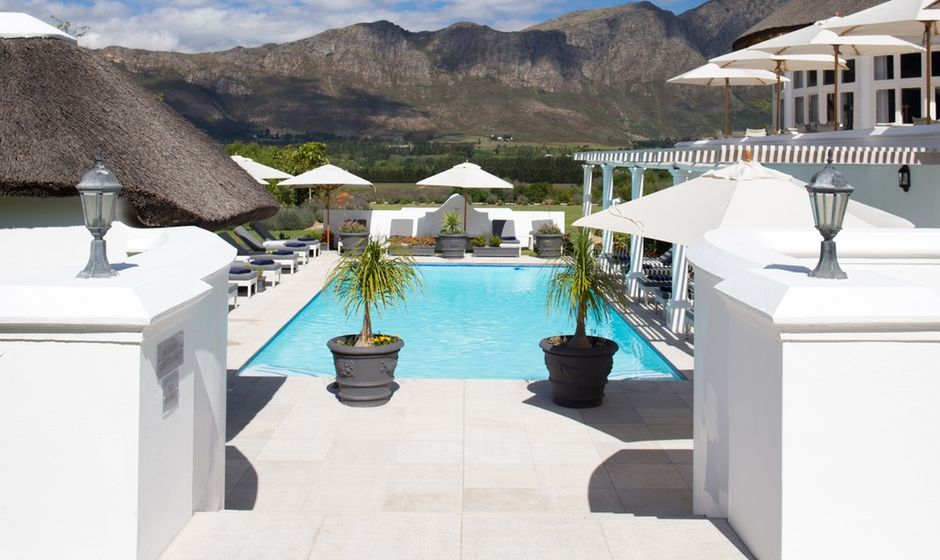 If you consider yourself a bit of a wine connoisseur and food aficionado, Franshoek is the place you want to be. This traditional vineyard town in the Western Cape Province is famously known as the French Corner of the Cape and is considered to be the food and wine capital of South Africa.
It's also home to Mont Rochelle, Sir Richard Branson's hotel and vineyard, part of the exclusive Virgin Limited Edition collection which proudly offers its (often famous) guests the celebrity treatment and the ultimate in privacy and relaxation.
Occupying 39 hectares of vineyards and hills, Mont Rochelle is perfectly situated at the foot of the gorgeous Klein Dassenberg Mountain Range and produces wine on-site, (the hotel's vineyard processes close to 150 tons of grapes in a season) and guests are welcome to tour the cellars or wander the picturesque paths between vineyard plots.
The Mont Rochelle hotel is a grand Cape Dutch Dame boasting 26 exquisite rooms and suites stylishly designed with your every comfort in mind. Expect spectacular views over the lush green valley and the magnificent mountain peaks that circle Franschhoek.
Surrounded by a terrace with comfy sun loungers and panoramic mountain vistas the sparkling heated pool is large and inviting and serviced by a bar which makes it the perfect spot to spend lazy summer days while the poolside drinks keep flowing.
If you are travelling with children, the Manor House is a luxury villa located a short walk from the main hotel. With four bedrooms it's the perfect option for your family or if you are with friends and looking for a more private retreat. The Manor House features a kitchen, lounge, two swimming pools and a gym and can accommodate up to eight guests sharing, plus bunkroom for up to six children.
The hotel's spa provides a tranquil retreat where you can enjoy a soothing massage or the signature spa facial which uses grapes as a key ingredient. Spend blissful moments in the hot tub watching the sunset with a cocktail in hand or relax in the sauna, enjoy a soothing massage, or experience true Turkish delight in the onsite Hammam. If you are looking to get active, the hotel also has a gym, tennis court or the opportunity to play a game of croquet which is always invitingly set up on the lawn.
Enjoy sublime wine tastings in the estate's 150-year-old wine cellar or enjoy a decadent picnic on the estate – the kitchen can arrange a well-stocked delicious picnic basket with a chilled bottle of wine in your choice of red or white – or both. Mont Rochelle certainly deserves its spot on the culinary map with two superb restaurants where you can either dine al fresco at the informal Country Kitchen or enjoy gourmet meals at Miko, the main restaurant.
Leisurely pastimes such as horse riding, hiking, cycling, and trout fishing are just a few of the activities Mont Rochelle offers nearby. If you want to explore Franschhoek on foot, take a slow amble around this charming town's art galleries, monuments and boutique shops or enjoy a leisurely lunch at one of the area's many stylish eateries, before you leave do try a chocolate tasting experience at the boutique chocolaterie situated in the main street.
One of the best ways to visit the valley's many prestigious wine farms and sample the delightful offerings produced by its humble grapes, is by tram. The Wine Tram will take you to eight wine farms of your choice and upon your return, the top deck of the Wine Tram provides a kaleidoscopic view of the rich red grapes soaking up the last rays of the sun reflecting across the glorious mountain range.
Home to some of South Africa's 'Top 100' restaurants Franshoek is a gourmand's dream with many diverse culinary experiences on the Food and Wine Route, the Artisan Food Route, and Franschhoek Rond en Bont.
More mouth-watering meals can be enjoyed through its festivals such as the Franschhoek Bastille Festival and The Franschhoek Cap Classique & Champagne Festival.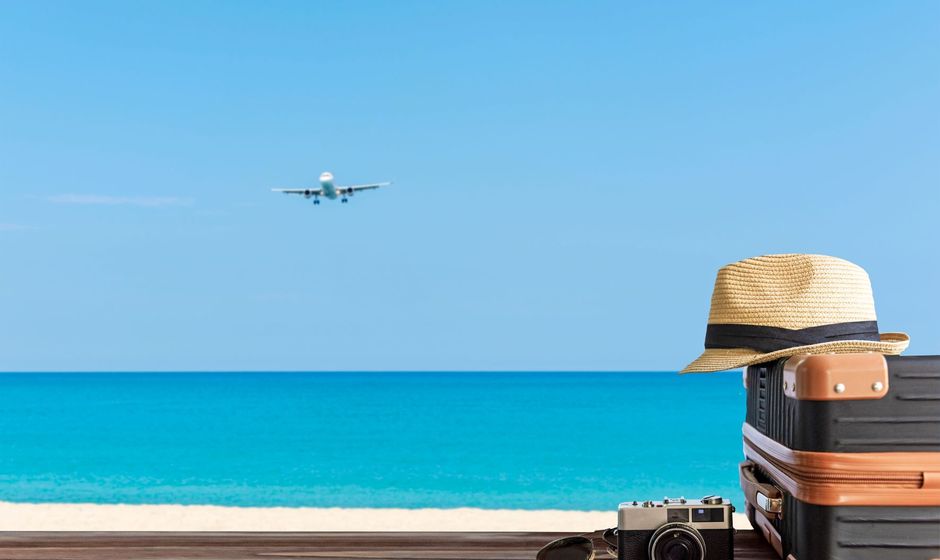 We hope that these luxury experiences have inspired you to travel further and experience Africa at its most lavish. From wine regions to urban life, from safari to city, and from the sparkling Indian Ocean to the deserts of the Karoo we can help you plan the perfect high-end holiday. Select one of our package tours or allow us to create a completely bespoke luxury trip tailored to your specific requirements.
Our holidays are designed to be one-of-a-kind adventure where you'll experience all corners of this glorious country, its people, landscapes and wildlife, whether it's from the seat of a luxury train, by helicopter high above the winelands or on a game drive in the African bush. For more information on our collection of wonderful tours and signature itineraries, please contact ash@bestofsouthafricatravel.com