Experience the blissful island riches of Exotic Zanzibar
So, you've "done" the traditional safari and are wondering what else Africa has to offer - Well look no further than exotic Zanzibar! The idyllic archipelago of Zanzibar lies just off the East coast of Tanzania, also known as the Spice Islands - the most beautiful of which is named after the archipelago itself. For centuries, Zanzibar has been one of the most beautiful summer destinations in Africa so while a holiday here is great on its own, it's also the perfect add-on to a Tanzania safari or a Kilimanjaro trek. Here's a sneak peek into what this spectacular Tanzanian island has to offer.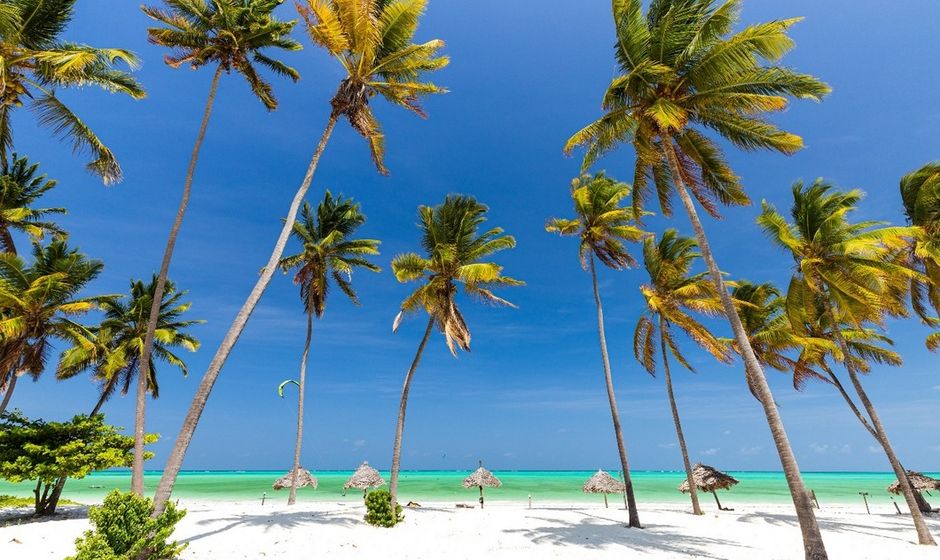 Beautiful beaches
Holidaymakers from all over the globe flock to Zanzibar for its laid-back island vibe, postcard-perfect white sandy beaches, and crystal-clear turquoise waters. One of the most popular beaches on Zanzibar is near Nungwi village and despite its popularity, it's not overrun by tourists, so you're guaranteed an authentic tropical beach experience without the crowds. When you are not soaking up the sun, there's plenty of sea-view restaurants, water sports, sunset cruises, and deep-sea fishing excursions to excite. Just off the coast of Stone Town lies a beach that simply beggar's belief. Nakupenda Beach is a must-see glorious powder white stretch of sandbank surrounded by the dazzling azure Indian Ocean. Nakupenda means "I love you" in Swahili and you will no doubt love sinking your toes in its soft sands and snorkelling in its soothing waves.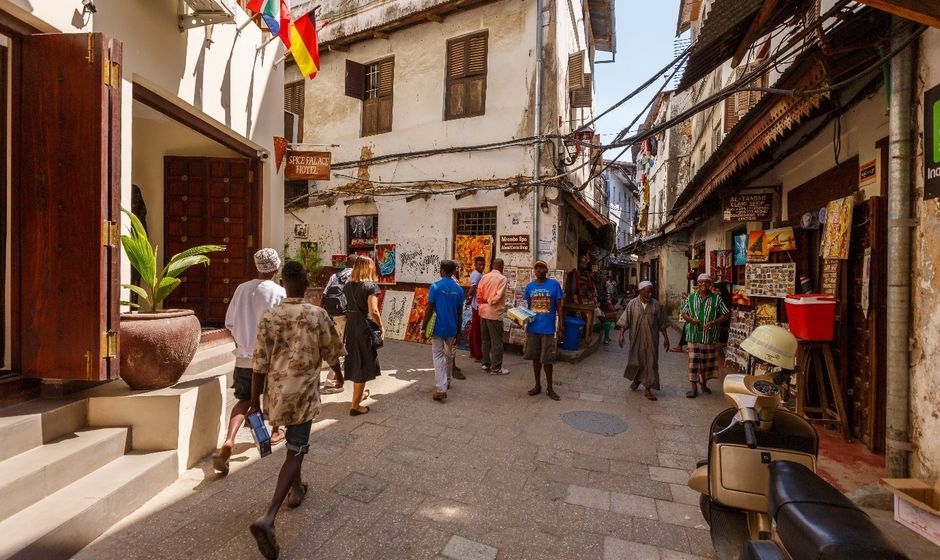 Stone Town
With its ornate Omani imperial architecture Stone Town is at the heart and soul of the island and has a fascinating history and cultural heritage just waiting to be explored. Wandering the ancient streets and alleyways is an absolute joy, with Persian, Arabic, Indian and European influences the air is filled with the heady aroma of spice and a vibrant, bustling ambiance. Here you can take your time admiring the elegant stone buildings, sipping chai and coffee or dining on fresh seafood. One of the things that make Stone Town such an interesting and unique place to explore is its doors. Often carved out of a sturdy wood from either a jackfruit or mango tree, some of these doors are more than a century old with unique carvings and patterns that are often based on Swahili traditional design but also feature Arab, Indian, and European style elements.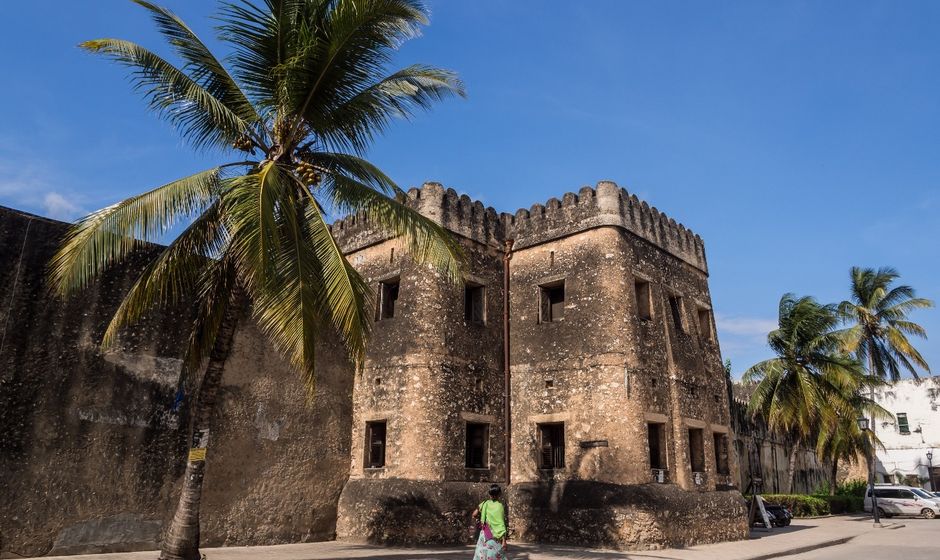 Historic Buildings
If you're interested in learning more about the history of Zanzibar some highlights to add to your itinerary include the Palace Museum, House of Wonders, The Old Fort, and the Freddie Mercury Museum. The Palace Museum is housed within the Sultan's Palace, which was once home to Sultan Seyyid Sa'id. This stunning building of coral stone features gorgeous marble floors and a wealth of intriguing royal relics, including furniture, clothing, and writing. Upon completion in 1883 the House of Wonders was the largest house in East Africa, and it was the first to have a lift, hence the House of Wonders name. Today it's a fragile and somewhat crumbling structure but it's filled with some historic must-see exhibits. The oldest building in the oldest part of Zanzibar is situated by the seaside, The Old Fort was built in the 17th century protecting the island from attacks from Portuguese ships. Within the fort, you'll find an amphitheatre where events are still held as well as a charming market in the courtyard, where you can pick up some fresh local produce. If you are a fan of Queen, you should definitely pay a visit to The Mercury House, where the late Queen frontman, Freddie Mercury was born in 1946.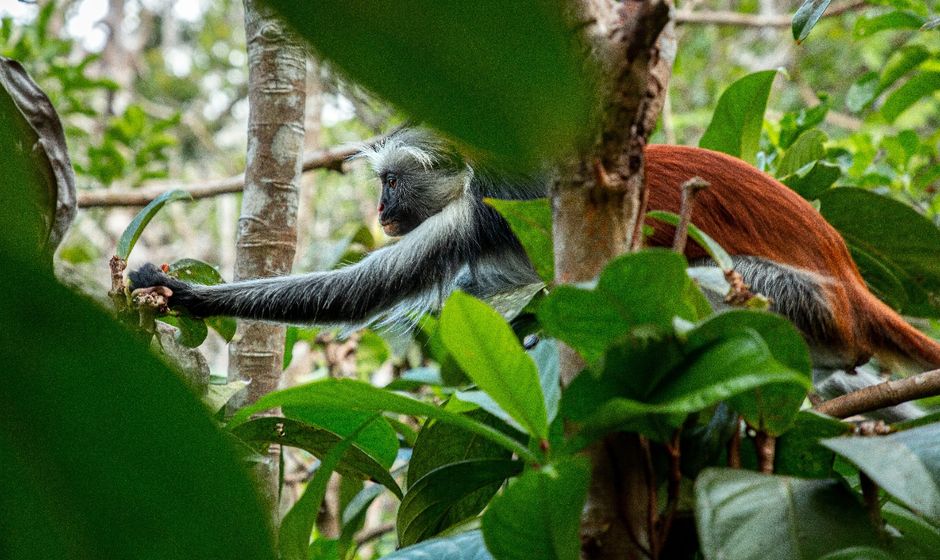 Jozani Forest
Situated near the Chwaka Bay, the lush and verdant Jozani Forest is one of the most beautiful spots on the island. As you follow the nature trails through rays of dappled sunlight keep an eye out for the forest's inhabitants, monkeys; butterflies; bushbabies; duikers and more than 40 species of birds call this eco-system home. Jozani Forest is the largest area of indigenous forest on Zanzibar Island and is famously home to populations of red colobus monkey (an endangered species found only on Zanzibar). Although it's been several decades since there have been any official sightings, the forest is also rumoured to be home to the elusive leopard. Following the forest nature trail takes about 45 minutes to walk and nearby you'll find a boardwalk which will take you deep into the creek-side mangrove swamps.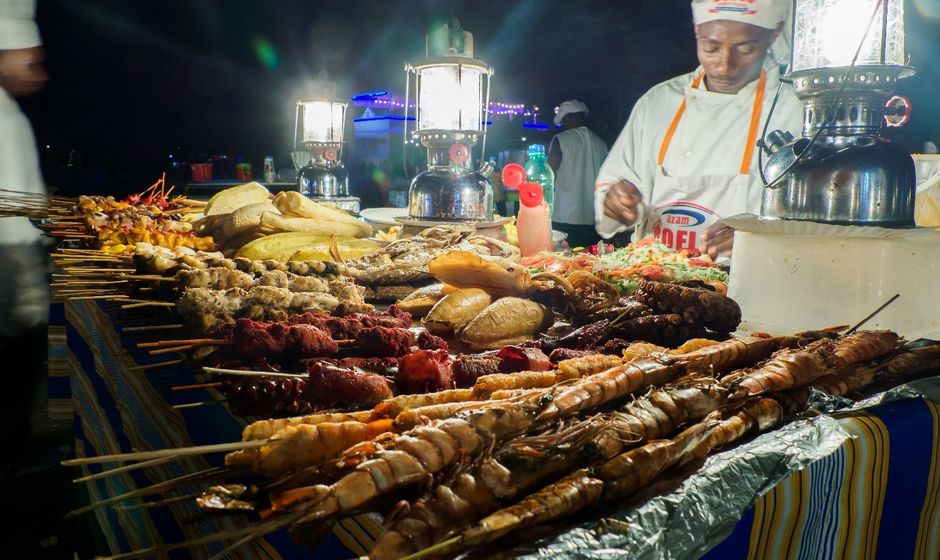 Forodhani Gardens
Located along the main seawall of Stone Town, Forodhani Gardens were originally laid out in 1936 to commemorate the Silver Jubilee of Sultan Khalifa and you can still see the domed podium where a brass band would play. Today this picturesque park features a restaurant, small cafes, benches under shady trees and a children's play park. It's also a popular social hotspot, especially after sunset, where tourists and locals alike gather in the main square to enjoy Zanzibar's spectacular night-time food market. You'll find Swahili and Zanzibari delicacies such as grilled seafood, samoosas, cassava and sweet potatoes making it a great (and cheap) place to try all the unique street foods in Zanzibar.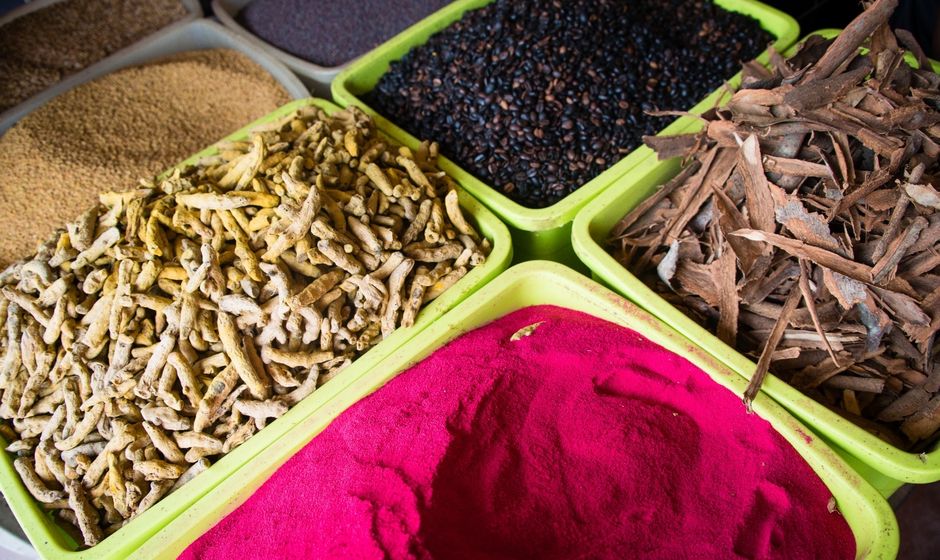 Spice Tour
The Zanzibar archipelago is known as the 'Spice Islands' for a reason. In the 16th century spices and herbs were brought to Zanzibar by Portuguese traders, sourced from their colonies in South America and India. Spices like cloves, vanilla, nutmeg, and cardamom flourished in the tropical Zanzibar climate making it a busy trading hub for centuries. Taking a spice tour while you are in Zanzibar is highly recommended and is guaranteed to dazzle your senses. A typical tour will take you through a spice farm where you'll inhale the fabulous aromas of clove, nutmeg, cinnamon, turmeric, vanilla, cardamom, chili, and black pepper and sample tropical produce such as coconut, papaya, jackfruit, cassava, and oranges. At the end of the tour, you'll also enjoy a traditional Swahili lunch, where you can really savour how the diverse ways of using spices that make traditional Zanzibari cooking so special. Don't forget to take home your favourite spices, which you can purchase from one of the many local spice stands.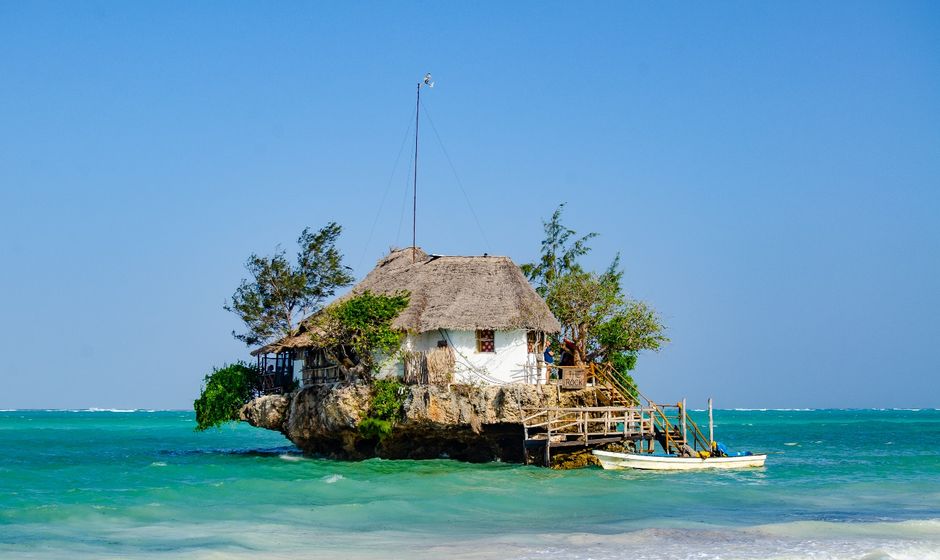 The Rock
If you are looking for a cool and unusual dining experience, make your way to the Michamvi Peninsula on the east coast of Zanzibar and literally, perched on a rock in the Indian Ocean, you'll discover an exclusive restaurant that has become one of the most iconic things to visit on this exotic island. From its unique location, you are treated to panoramic seascapes that will make you feel like you are floating as you dine on the restaurant's speciality – mouth-watering seafood. The menu features dishes like grilled octopus, coconut milk carpaccio, grilled lobster, prawns – and of course a fresh catch of the day, while the dessert menu showcases tropical flavours like pineapple, passion fruit, and coconut. A charming open-air terrace offers romance under starlit African stars and getting to and from the restaurant is just as unique. From Michamvi Pingwe beach the restaurant uses a small canoe to transport groups to the restaurant steps and at low tide, you can easily wade through the warm turquoise waters to the restaurant. If you plan for your meal to finish by high tide, you can take a refreshing dip in the ocean and swim back to the mainland.
Many people make their way to Zanzibar following an awe-inspiring summit of Kilimanjaro or on the back of an epic safari exploring the plains of the Serengeti. Recovering from these adventures on Tanzania's most famous island is unsurprisingly a popular pastime but you could just forego the adventure and head straight to Zanzibar and succumb to the exotic island bliss. If you are dreaming of palm-fringed beaches that rate among the best in the world, snorkelling or diving sublime coral reefs teeming with colourful fish, vibrant beach bars offering a cocktail infused party buzz and a myriad of cultural island riches give us a call today on UK 01233 80 27 27 or visit our website www.bestofsouthafricatravel.co.uk