Top South African City Breaks To Add To Your Bucket List
Travellers from all over the world come to South Africa for its pristine beaches, towering mountain ranges, its many Unesco World Heritage sites and rich wildlife but there is more to South Africa than sun, sea, safari and scenic landscapes - this spectacular country is also home to some of the most exciting cities in the world. Adding a city break to your South African odyssey will give you an opportunity to explore the country's history, culture, excellent food scenes and indulge in some serious retail therapy.
CAPE TOWN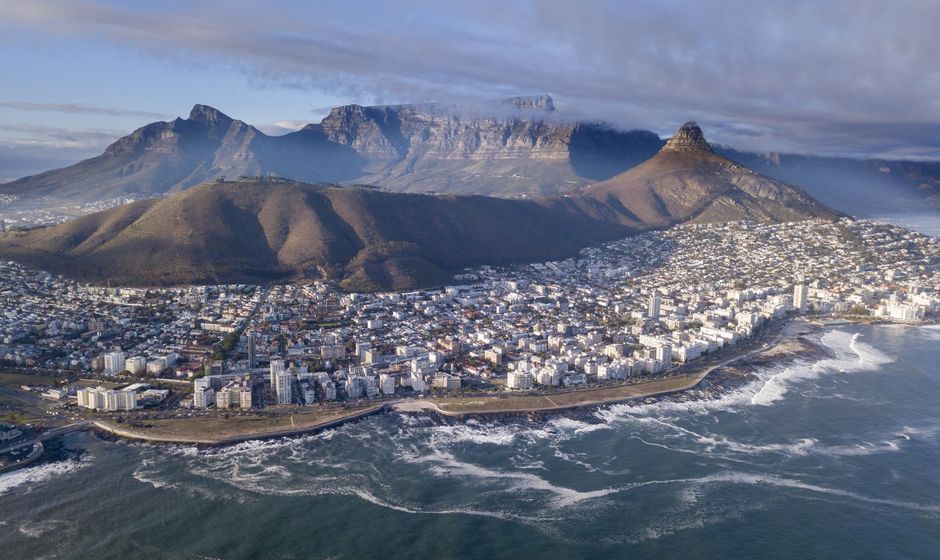 Cape Town is a gateway city for most holiday makers coming to South Africa, so it's a really good idea to set aside a few days to discover the nation's 'Mother City' before you head off into the bush to experience the wildlife and wine routes. As you fly into Cape Town, you will be welcomed by the iconic Table Mountain so it is fitting that your introduction to the city should start here.
Table Mountain
Catch a cable car or hike to the top of the mountain for unrivalled panoramic views of the entire Cape Peninsula. Occasionally a cloudy "tablecloth" envelops the mountaintop, which is another spectacular sight to behold.
The Victoria and Alfred Waterfront
The V&A Waterfront is one of the city's top tourist attractions where you'll find designer boutiques, stylish eateries offering casual and fine dining, an upscale arts and crafts market and one of the city's trendiest food markets. By night street entertainers, pop up bars and live music create a party atmosphere, perfect for grabbing a craft gin and soaking up the vibe or enjoying a leisurely amble along the promenade.
Robben Island
Located in Cape Town's Table Bay, Robben Island is one of South Africa's top historical attractions. Former South African president Nelson Mandela was imprisoned here for 18 years and today it is a symbol of the triumph of democracy over apartheid. It is a moving and informative way to learn about the country's tumultuous past.
The Two Oceans Aquarium
The southern tip of the African continent is where the Indian and the Atlantic Oceans meet making The Two Ocean's Aquarium ideally positioned to showcase the incredible diversity of marine life found in these two oceans. Predatory ragged toothed sharks, gentle turtles, giant stingrays and colonies of penguins are just a few of the awe-inspiring sea creatures featured here.
Zeitz MOCCAA
If you are an art lover, the Zeitz MOCCAA (Museum of Contemporary Art Africa) is guaranteed to impress. Set against the dramatic backdrop of the iconic Table Mountain, this visually stunning museum is housed in a repurposed grain silo showcasing an impressive collection of work from all over the continent. This world-class museum boasts nine floors with over 100 galleries and is the largest museum on the continent dedicated to African contemporary art.
Bo Kaap
Located in the heart of the city at the foot of Signal Hill, the Cape Malay neighbourhood or Bo-Kaap (as it is commonly referred to) can be reached by foot from downtown Cape Town or the Victoria & Alfred Waterfront. Don't forget your camera when you visit this vibrant suburb it's an Instagrammers dream featuring a riot of multi-coloured houses set along gently rolling streets. Be sure to pop into the Bo-Kaap Museum to learn more about the neighbourhood's history, sample the authentic Cape Malay cuisine and spend some time browsing the stores for those all-important souvenirs.
JOHANNESBURG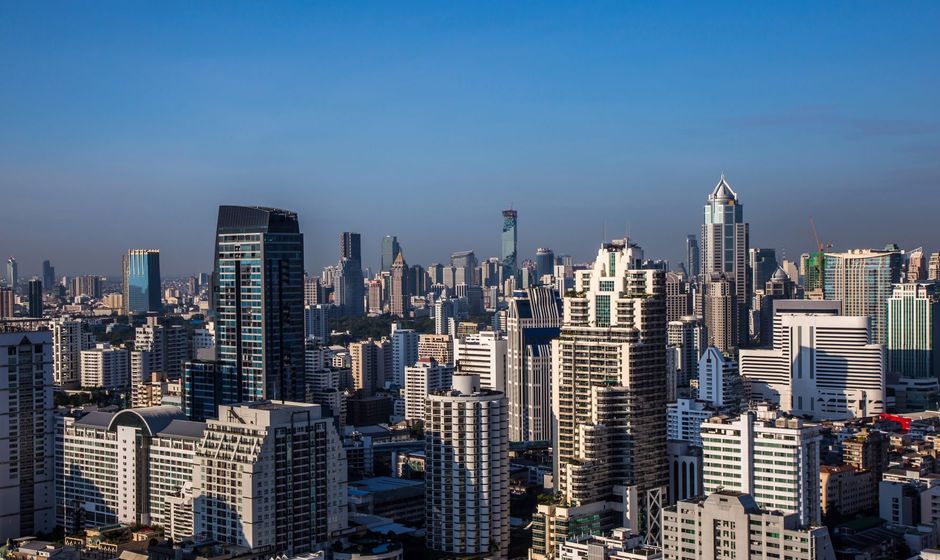 Fortune seekers from all over the world flocked to Johannesburg in the 1800s during the gold rush, which is how it earned the name Egoli – the Zulu word for 'City of Gold'. It is also referred to locally as Joburg or Jozi and is home to a melting pot of culture. This intriguing city is situated within the largest man-made forest in the world and as the beating heart of South Africa it offers untold wonder and delight.
Maboneng
The trendy Maboneng precinct in Johannesburg is the perfect spot for some culture, excitement and adventure. A popular way to explore the area is on an inner-city urban hiking tour, while more unusual offerings include a bicycle tour by night or a skateboarding tour (lessons included). For city views to die for, experience a picnic in the sky on the 50th floor of the Carlton Centre building or take in a show at POPArt, a premiere performance space in the city that is known for its edgy content. Kick things up a notch with a spot of rooftop salsa or enjoy an evening of Jazz at the Marabi Club. The Arts on Main market is also a great place to find quality arts and crafts and enjoy cocktails and live performances at a variety of hip bars and stylish restaurants.
Apartheid Museum & Gold Reef City
The Apartheid Museum is a must-see attraction if you are eager to learn about the turbulent history of South Africa. This ground-breaking museum documents the rise and fall of the apartheid regime and features film footage, photographs, text panels and a variety of artefacts that bear witness to the events and human stories that were woven into the fabric of the apartheid era.
Just a stone's throw away from the Apartheid Museum lies Gold Reef City, Johannesburg's world-class entertainment mecca that offers something for the whole family. Immerse yourself in an authentic turn of the century mining town and experience endless thrills in one of South Africa's biggest theme-parks. Flirt with lady luck in the casino, take in a show at the stunning Lyric theatre or treat the kids to a movie in the Victorian train station themed cinema complex.
Nelson Mandela Square
Malls are a popular place to shop in Joburg, so if you're looking to enjoy a spot of retail therapy, you'll want to head to a big shopping centre such as Sandton City. Nelson Mandela Square lies at the heart of the affluent Sandton City shopping mall with a striking statue of Nelson Mandela, popular with tourists who are looking for a great selfie next to the iconic president. The square also boasts several upscale restaurants and a sprinkler fountain offering endless entertainment for children on hot summer days.
Soweto
Vilakazi Street in Soweto is probably the most renowned street in the country having housed two Nobel Prize winners - the former President Nelson Mandela and Archbishop Desmond Tutu. Wandering the street is a real joy where you'll find public art, memorials and, of course, Nelson Mandela House and the Hector Peterson Museum. Stop for a bite to eat and savour the local cuisine at well-known restaurants such as Nambitha or Sakhumzi and enjoy the street performers, music and festive ambience.
If you're a bit of a thrill-seeker, bungee-jumping from the Orlando Towers has become a rite of passage for adrenaline junkies visiting Soweto. These massive cooling towers are covered in colourful artwork making them readily identifiable from miles away.
Montecasino
Montecasino is a stunning architecturally styled Tuscan village that dominates the skyline in the upmarket Johannesburg suburb of Fourways. The buzz here is captivating with many attractions that include shopping, excellent dining options, theatre productions, concerts, live music and sporting festivals. Take time to explore the cobbled streets and marvel at the artistic simulation of a Tuscan sky, place your bets in the casino, take a balloon ride for amazing city views or discover an abundance of colourful avians at the Montecasino Bird Gardens.
Johannesburg Zoo
While the Johannesburg Zoo houses the 'Big 5' there are 320 different species here and around 2 000 animals which means you could easily spend a whole day with the kids hanging out with mighty Orangutans and regal Siberian tigers. Children will love the farmyard where they can interact with friendly farm animals and marvel at exciting exhibits that include creepy crawlies, reptiles and animals found in the forests of the Amazon such as Spider Monkeys, Armadillos and Pumas.
DURBAN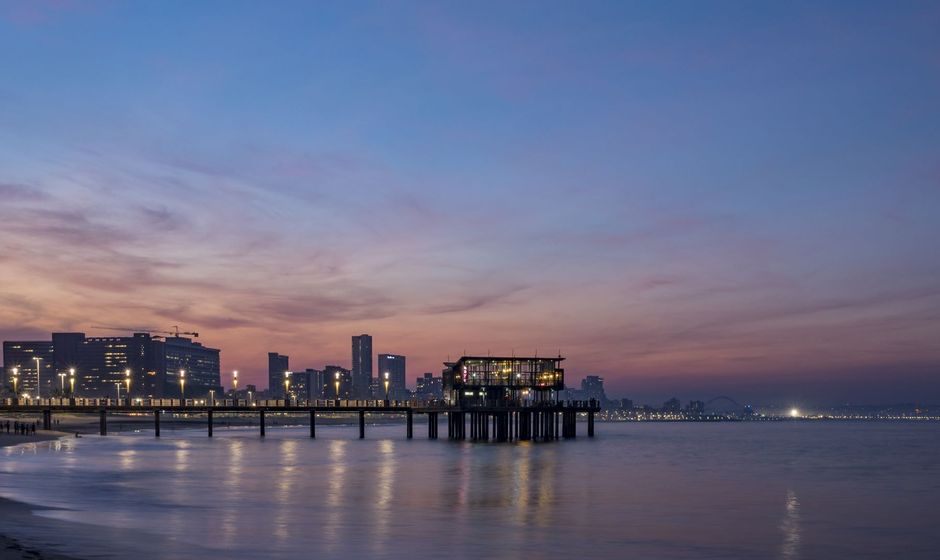 The city of Durban is a vibrant burst of colour and culture with a heavenly sub-tropical climate, set along balmy seas and fine sandy beaches. Home to Africa's largest shopping mall, the world's fifth largest aquarium and the Zulu nation, this city is the entryway for tourists who come to explore KwaZulu-Natal, with its many varied attractions, from the Drakensberg mountains in the west to the wetlands of the Elephant Coast in the north-east.
The Promenade
The recently completed beachfront promenade extension means that visitors are now able to walk, cycle, skate or run from the harbour mouth to Blue Lagoon. The promenade has been compared to the Copa Cabana in Brazil and has never been more vibrant, with street performers, sand sculptures, stalls and paddling pools. Early in the morning, you'll find people paddle boarding, kayaking, cycling, jogging and surfing. Whether it's a morning coffee or signature cocktails at sunset, there are a variety of waterfront restaurants and bars in which to enjoy the stunning views across the shores of the shimmering Indian Ocean.
uShaka Marine World
Situated on Durban's Golden Mile this impressive aquarium is also an adventure and water park with exciting attractions guaranteed to both inspire and enthral. Intrepid explorers will love the island adventures attraction where you'll get to meet a dolphin, feed a sting ray, walk with sharks or snorkel with exotic fish. For less daring landlubbers, the Cargo Hold restaurant will not disappoint, dining in the depths surrounded by sharks swimming lazily past your table is definitely the safer option.
Victoria Street Market
Absorb yourself in the colourful sights, sounds and scents of the bustling Victoria Street Market, or The Vic, as it is now known. A blend of all things Indian and African, the heady aromas of spice and incense fill the air across more than 170 stalls housed in an ornate building reminiscent of a Maharajah's residence. The Indian community in Durban is the largest outside of Asia and they have had a huge impact on the character of the city of Durban. In addition to food, spices and a fish market, you can buy saris, scarves, arts and crafts, woven baskets, beaded dolls and animals, oriental ceramics, and Chinese wholesale goods.
Station Drive Precinct
What was once considered a run-down area the Station Drive Precinct is now one of Durban's trendiest hot spots. Comparable to Joburg's Maboneng Precinct, it is home to a craft brewery, restaurants, quirky coffee shops and bars drawing people from all over the city. Take a stroll through the horseshoe-shaped location and you'll discover a range of colourful art installations, designer stores and gourmet foodie experiences. It's also a great place to find vintage clothing, furniture and jewellery. Every Sunday the Morning Trade market offers fresh farm produce, top-quality meats and artisanal specialities.
Durban Botanical Gardens
A feast for the eyes, Durban's Botanic Gardens is an oasis in the city boasting impressive collections of cycads, palms and orchids. Established in 1849, it's Africa's oldest surviving botanic garden, perfect for a picnic under shady trees or cream scones in the picturesque tea garden. If you enjoy al fresco entertainment, keep an eye out on the venue's events diary as it's also a popular setting for outdoor concerts.
Phansi Museum
The Phansi Museum houses some of the largest collections of traditional arts, crafts and artefacts in South Africa. Life size dolls showing ceremonial wear from different regions and cultures of South Africa are on display as are examples of beadwork dating back to the 19th century. Other decorative items include head rests, meat platters, carved spoons and Zulu pots. The museum has regular exhibitions and cultural events and is housed in a charming 19th-century colonial villa that was once the home of Esther Roberts, a campaigner against racial injustice as well as an avid collector of African arts and crafts.
Whether you choose the cosmopolitan shores of Cape Town, the eclectic and effervescent city of Johannesburg or Durban's thriving seaside metropolis, the thrill of city life is definitely worth the add-on on to your holiday - and of course you get extra bragging rights for ticking more sights off your bucket list.